Tequila Herradura debuts first global campaign
By Melita Kiely
Brown-Forman has launched its first global marketing campaign for Tequila Herradura, called Extraordinary Awaits.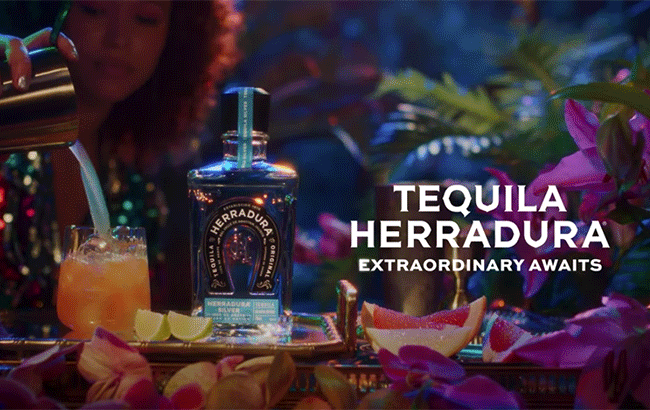 The campaign was created in partnership with advertising agency Energy BBDO.
Extraordinary Awaits features a 30-second film, which centres on a woman as she navigates a 'stale' party.
The character then chooses to make a cocktail with Tequila Herradura, which leads to an evening of 'colour, energy and movement'.
CGI effects are used throughout the advert to create surreal effects, such as a painting melting into the floor and a Roman bust dancing on camera.
The music accompanying the advert was created in partnership with Squeak E Clean Studios.
Mia Simpson Culp, managing director, Tequila Herradura, said: "With over 150 years of Tequila production under our belts and credited with creating the reposado and extra-añejo categories, Tequila Herradura has always been extraordinary.
"With our new extraordinary brand campaign, we're inviting consumers to raise a glass this summer as we bring out what is extraordinary in all of us."
For the latest marketing news, take a look at the top 10 marketing initiatives launched last month.
Click the video below to watch Tequila Herradura's Extraordinary Awaits campaign.