What's on this weekend
Grey Goose teams up with UK bars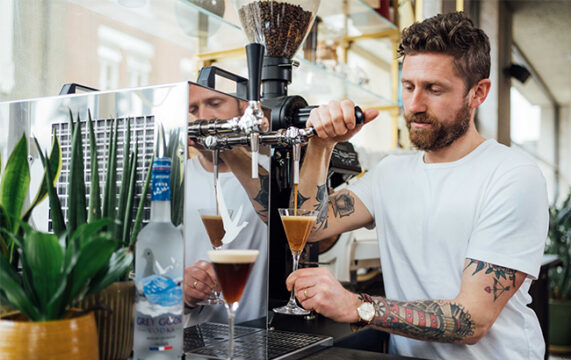 In partnership with bars across the UK, Grey Goose has unveiled limited edition cocktails-to-go. Bars in London (Oxo Tower and London Cocktail Club Clapham), as well as Manchester (Science & Industry) and Edinburgh (Never Really Here) are offering 'made and canned on the spot' cocktails.
For RRP £7.50 (US$10.61) each, or £10 (US$14.15) for two as part of a happy hour deal, the choices include seasonal serves such as Grey Goose Berry, Death Before Decaf or Amplified Mule.
Grey Goose is also offering nitro Espresso Martinis through its tap system, available at various bars across the country, from Canal House in Birmingham to London's The Hoxton.
The Bacardi-owned brand recently unveiled its nature-themed summer campaign.
SMWS launches new cocktail menu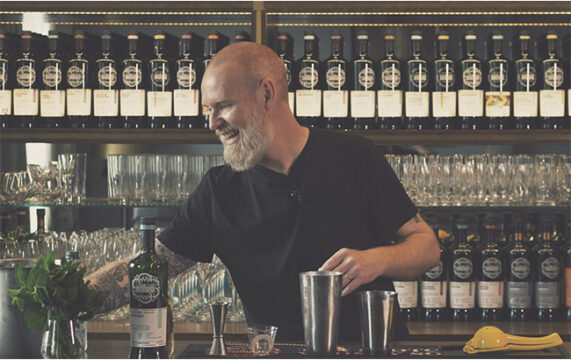 The Scotch Malt Whisky Society (SMWS) has launched a new cocktail menu, in collaboration with Edinburgh's Royal Botanic Garden and a world-renowned mixologist.
The signature cocktail menu, created with Jason Scott from Bramble and Lucky Liquor Co, combines 'fresh floral flavours' with whisky to produce a limited edition range of cocktails.
The cocktails will be available from today (11 June) at SMWS on Bath Street, Glasgow; Queen Street, Edinburgh; and Greville Street, London.
New taproom opens in New York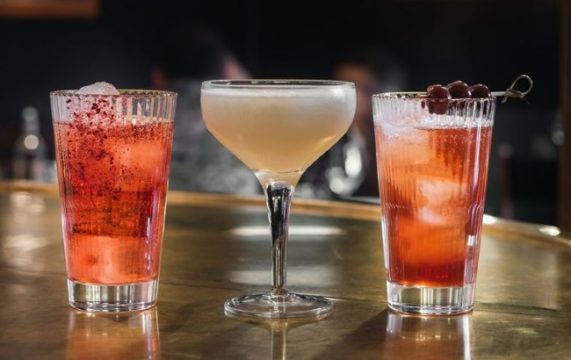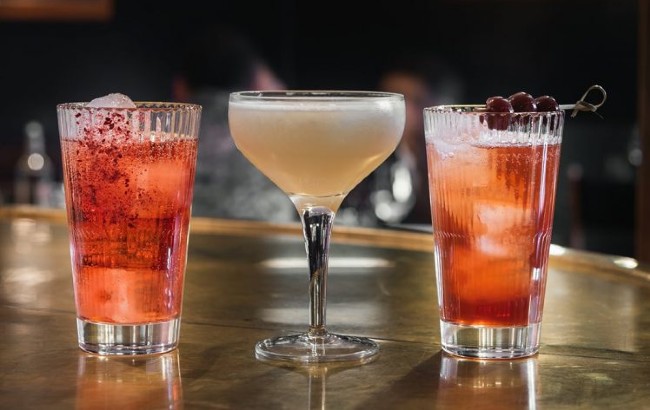 Evil Twin, a new taproom in Dumbo, New York, has opened its doors to vaccinated guests.
The drinks available aren't just limited to brewed beverages, however – frozen mezcal and vodka serves from Selma's Bar, a speakeasy right behind the taproom's Ridgewood location, are also available to purchase.
Sydney hosts multi-bar celebration
Celebrating the return of Sydney's nightlife, Night Over Light is an event held in the city's newest and smallest bar precinct, YCK Laneways, with music, art, dance and theatre events. Kicking off today (11 June), the ticketed celebration will last for two weeks and take place in 15 bars.
Wild Turkey brings virtual Bourbon experience to UK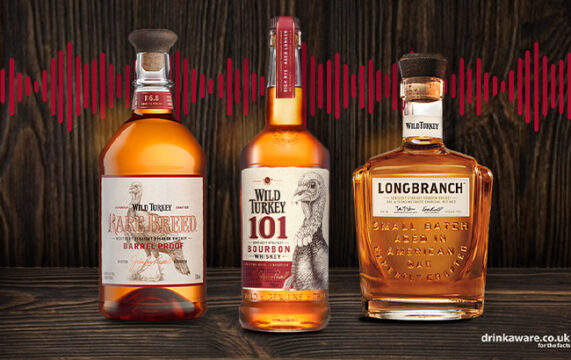 Wild Turkey has launched its virtual Kentucky Bourbon tasting in the UK today (11 June).
In celebration of National Bourbon Day (14 June), Wild Turkey's guided tasting is available through smart speaker tools Amazon Alexa and Google Assistant. The session is voiced by the Russell family, distillers of Wild Turkey.
The experience is for whiskey enthusiasts in the UK to immerse themselves in the Bourbon brand.
To take part in the tasting, those with an Amazon or Google device simply speak to their gadget, and call out "Alexa, enable Wild Turkey Tasting", or "Hey Google, talk to Wild Turkey Tasting".
For more details, visit Wild Turkey on Amazon.com
.
World Gin Day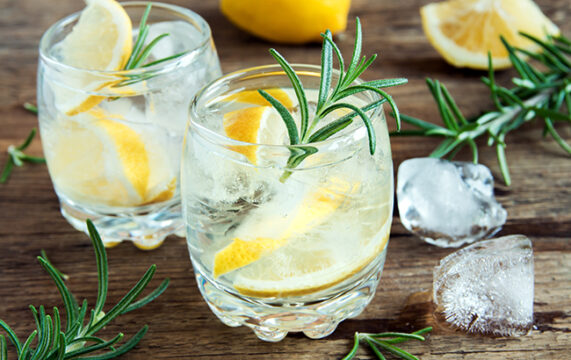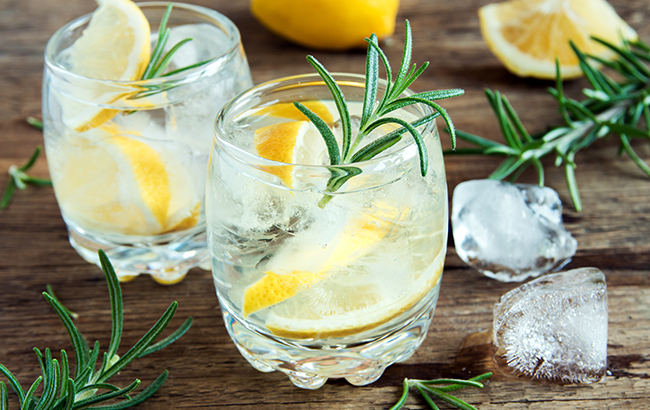 Organised by Emma Stokes, also known as Gin Monkey, World Gin Day celebrates all things juniper spirit, and is held annually on the second Saturday of June.
Tomorrow (12 June), bring your gin-loving pals together for a virtual cheers, or head to a nearby bar to celebrate the occasion.
Go to worldginday.com for information on events, and how your favourite gin brands are marking the occasion.
Sailor Jerry offers tattoo prizes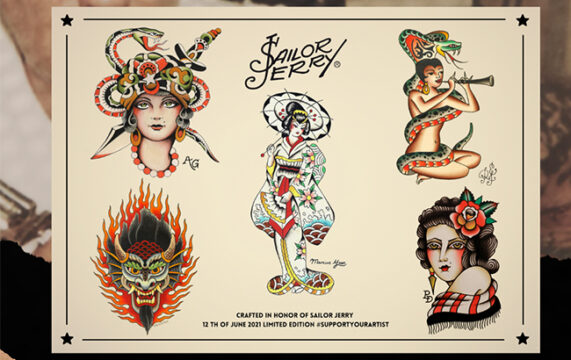 Spiced rum brand Sailor Jerry has launched competitions across social media with various tattoo-themed giveaways.
The brand has collaborated with five tattoo artists around the world to mark 48 years since Norman 'Sailor Jerry' Collins passed away. Beginning tomorrow (12 June), competitions will be launched across Sailor Jerry's social media, and tattoos and prints of the art will be given away as prizes.
The brand, named after tattoo pioneer and US Navy veteran Norman 'Sailor Jerry' Collins, is paying tribute to the figure by asking tattoo artists to paint their own versions of Sailor Jerry. The artists are based in Denmark, UK, Hong Kong and the US.
The brand will offer the limited edition prints of these works as prizes in social media competitions, and three artists have agreed to tattoo their designs, as well.
London's tropical cocktail pop-up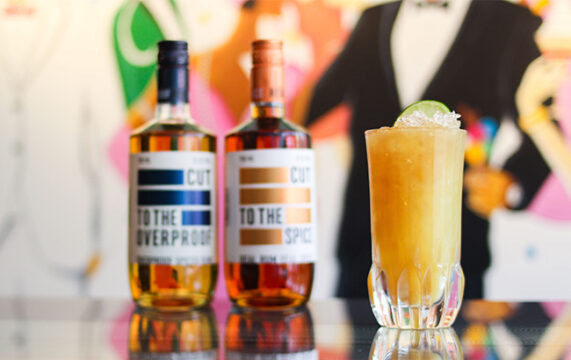 Proof Drinks' Cut Rum and Cazcabel Tequila have launched a tropical cocktails pop up in London.
Beginning tomorrow (12 June), the event at The Caketail Club in Hammersmith will offer Caribbean and Mexican-inspired cocktails and treats from 3pm-7pm BST. Each cocktail will cost £7 (US$9.90), and will feature on The Caketail Club's new menu after the pop-up closes down.
Cut Rum will offer cocktails such as the 'Touch Down', a concoction of Cut Rum, ginger syrup, lime and pineapple. Cazcabel Tequila cocktails include I'm in Love with the Coco…nut – a mixture of Cazcabel Coconut Tequila, passionfruit, lime and Angostura Bitters.
Cut Rum infused desserts will also be involved – including an indulgent chocolate and spiced rum cake with salted caramel.
La Bodega Negra reopens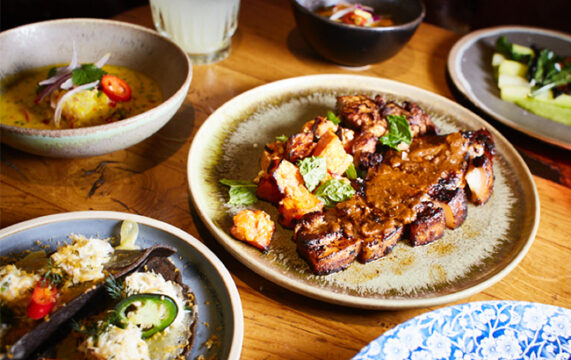 Soho's La Bodega Negra is reopening with a new head chef and reinvented Mexican menu next week (15 June).
The street-level of the venue will be opening its doors, while the original venue will remain closed until 22 June. With a drinks menu of Tequila and mezcal, cocktails served include the Pepino, with Ojo de Dios mezcal, pineapple, chilli and agave syrup; and Mezcalita, with Ojo de Dios, triple sec and lime served on the rocks.
The new head chef will serve up dishes such as scallop tiradito and taco al pastor.
Vinexpo's free strategy webinar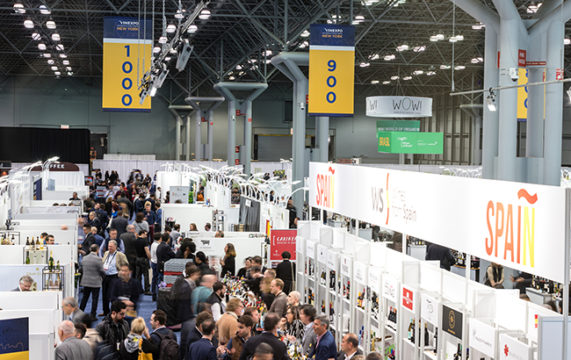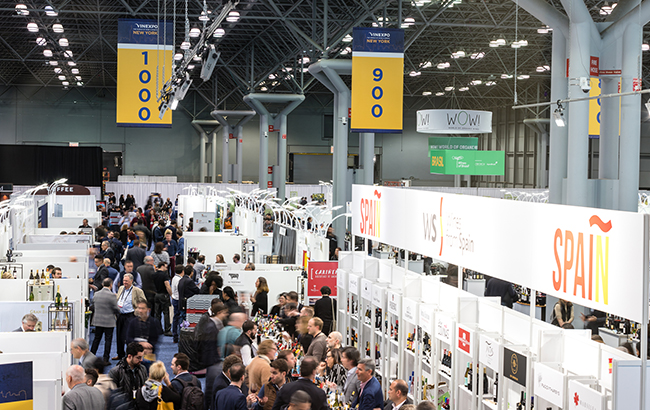 Vinexpo America will host a free strategy webinar next week on 17 June, exploring brand strategies for wine and spirits in the US.
The trade show has partnered with the Wine Business Institute at Sonoma State University for the 'Moving Beyond Survival: A Preview of the Growth Strategies for Wine and Spirits Brands in the US Market in 2022' webinar, which will take place at 5pm UTC (12pm EST/ 9am PST).
Industry experts will predict future trends for drinks, and speakers such as Cara Bertone, director of sales for Avaline Wine, will be present.