Grey Goose launches nature-themed summer campaign
By Alice Brooker
Bacardi-owned Grey Goose vodka has introduced a summer campaign celebrating the brand's relationship with the natural world.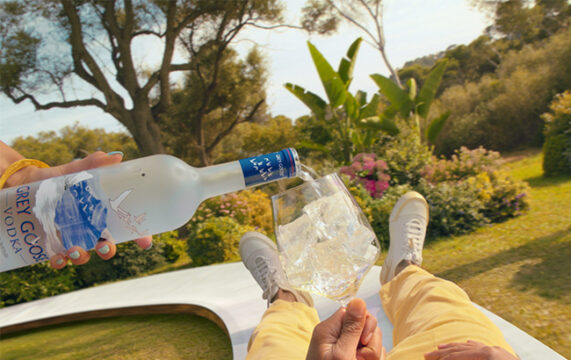 Grey Goose has teamed up with marketing agency MullenLowe for its summer campaign Pour Yourself Something Smooth.
The campaign pays homage to the brand's relationship with the natural world and 'peak summer moments' through a short film.
Grey Goose global vice-president, Martin de Dreuille, said: "The direction of our latest work marks a further evolution of Grey Goose's brand world, opting for a more self-aware and sensory-oriented approach to the premium spirit's brand communications."
The advert echoes the natural theme established in the recent campaign launch of its line Grey Goose Essences – a lower-ABV bottled range infused with fruit and botanicals.
Shot and directed by director and photographer Dean Alexander, the film aims to 'welcome the summer state of mind', presenting a man resting on a travelling chaise lounge in a garden while a Grey Goose cocktail is made up for him in a 'smooth aesthetic'.
It concludes with a shot of a goose against a backdrop of flora and fauna, providing a nod to the brand's name and the theme of the advert.
The Pour Yourself Something Smooth campaign will appear in the US, UK, Australia and Canada across linear TV, OLV and social media, with a heavy presence during the National Basketball Association (NBA) games.
Check out Grey Goose's Pour Yourself Something Smooth campaign below.