Proof Drinks expands global presence
UK distributor Proof Drinks has launched in the Australian market, with an eye to further international expansion.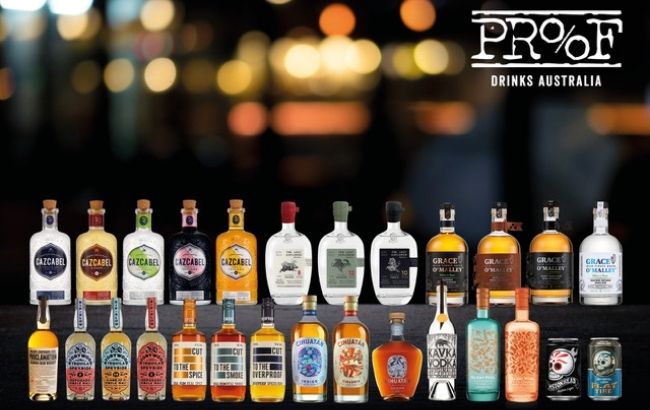 The Australian branch is a joint venture between Paul Ferguson and James McDermott, owners of Proof Drinks, and spirits industry veterans Drew Doty and Craig Dearden, who will lead the new operation as managing director and operations director, respectively.
"We have been looking to launch in Australia for a number of years, however, we needed the right partners," commented McDermott.
"Craig and Drew offer a wealth of experience to ensure the brands in the Proof Australia portfolio grow effectively."
The partnership will bring brands such as Cazcabel Tequila, Kavka Vodka, Silent Pool Gin, Cut Rum, The Lost Explorer Mezcal, Storywood Tequila and Proclamation Whiskey to the Australian market.
"Revenue in the Australian spirits segment amounted to US$3,877m in 2021, offering a significant opportunity for Proof's brands," Ferguson explained.
"We believe the brands that we have chosen align with the needs of the Australian consumers."
To Australia and beyond
Proof Drinks Australia has already gained listings for a variety of its brands in more than 1,500 retail outlets in the country.
It's also looking further afield, and has secured distribution for some products in New Zealand, China, South Korea, Japan, Malaysia and Taiwan.
Managing director Doty views the Australian expansion as a springboard for distribution in other countries. "Launching Proof Drinks' sister company in Australia will mean we will have the opportunity to expand the business model and remove barriers for potential brands looking to enter into new and exciting markets," he said.
"By providing them with the platforms and tools they need, our purpose is to help hand selected premium alcohol/non-alcohol brands, with incredible stories, enter into the Australian and APAC markets seamlessly, and with high impact."
Proof Drinks launched in the UK in 2010. Last year, the distributor ushered a number of big-name brands into its UK portfolio, including Compass Box Whiskey and actor Ryan Reynolds' Aviation Gin (later sold to Diageo in a massive US$610 million deal).