Top 10 most valuable spirits brands in 2021
Research consultant Brand Finance has released its annual ranking of the world's most valuable spirits. In a difficult year, even the biggest of brands suffered losses – but a few giants managed to flourish. Here, we reveal the top 10.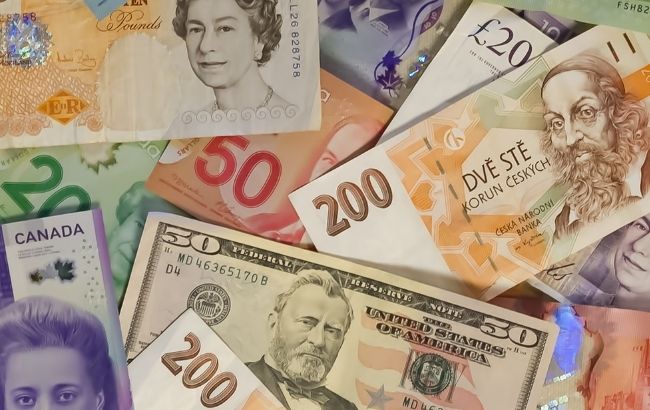 In its yearly report, Brand Finance determines the value of each brand's earnings related to its reputation, controlled through licensing rights. The firm also considers historic revenues, equity analyst forecasts and economic growth rates in its calculations, arriving at a figure that represents the overall value of the brand.
In 2021, the 10 most valuable players in the global market remained the same as in 2020's ranking, though several brands saw their positions fluctuate.
And though the past year presented major obstacles for the spirits industry, the total value of the world's 50 most valuable spirits brands climbed 5% to US$135.9 billion in 2021.
Meanwhile, four of the top 10 brands were able to increase their value year on year, and Chinese baijiu brands continued to thrive in 2021, gaining an even stronger foothold by securing the top five spots in the report.
Click through to discover the top 10 most valuable spirits brands of 2021, according to the Brand Finance Spirits 50 ranking.
10. Johnnie Walker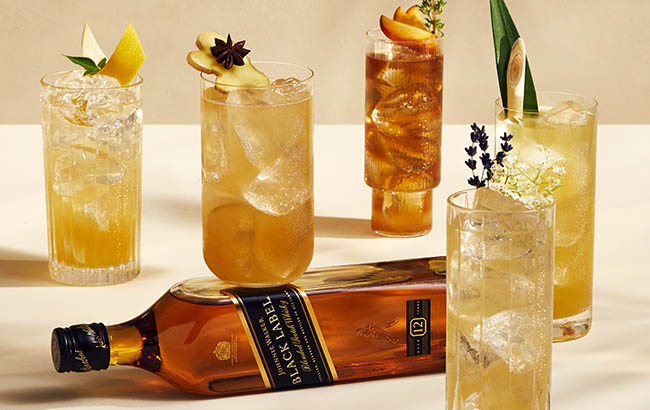 2021 value: US$2.4bn
2020 value: US$4.04bn
% change: -40.5%
2020 position: 6
Diageo-owned Johnnie Walker dropped four places in this year's Brand Finance report. The whisky brand recently launched its biggest sustainability drive to date in partnership with bartender Ryan Chetiyawardana, aka Mr Lyan.
9. Bacardi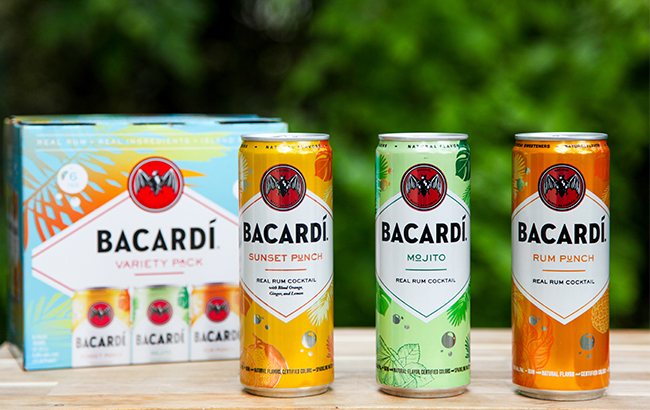 2021 value: US$2.54bn
2020 value: US$3.14bn
% change: -23.6%
2020 position: 10
Though its brand value dropped in 2021, Bacardi managed to move up one rank in 2021. Over the past year, the rum producer has extended its presence in the RTD market and revealed a biodegradable bottle design that will be released by 2023.
8. Smirnoff
2021 value: US$3.169bn
2020 value: US$3.32bn
% change: -4.5%
2020 position: 8
Vodka brand Smirnoff's ranking remains unchanged from last year, though its value dropped by 4.5%. In 2021, the Diageo-owned vodka launched a pink lemonade variant in the US, as well as a pink lemonade-flavoured version of its Smirnoff Ice RTD.
7. Hennessy
2021 value: US$3.29bn
2020 value: US$3.63bn
% change: -9.3%
2020 position: 7
LVMH-owned Hennessy retains its number-seven spot in the Brand Finance rankings. Last year, the Cognac brand secured the title of The Spirits Business' Cognac Brand Champion. Recently, Hennessy unveiled a limited edition gift set for its XO bottling.
6. Jack Daniel's
2021 value: US$3.39bn
2020 value: US$4.09bn
% change: -17.2%
2020 position: 5
Tennessee whiskey Jack Daniel's saw its ranking slip one spot this year, sitting at sixth place. Owned by Brown-Forman, the brand ushered in a new master distiller in October 2020 and introduced a new marketing campaign to reclaim its declining sales.
5. Gujing Gong Jiu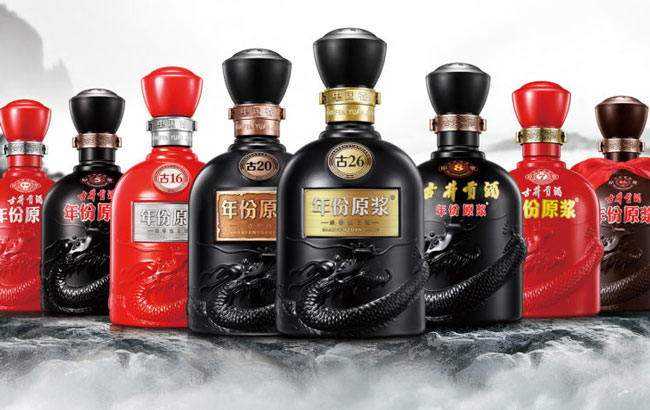 2021 value: US$4.05bn
2020 value: US$3.31bn
% change: +22.2%
2020 position: 9
The first brand to record growth in this year's top 10 ranking is Chinese baijiu Gujing Gong Jiu, which climbed the ranks to take the fifth spot. Owned by Anhui Gujing Group Co, the producer's value increased by nearly a quarter.
4. Luzhou Laojiao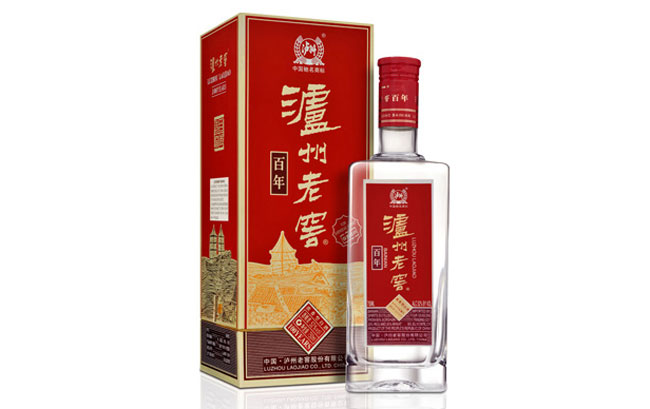 2021 value: US$7.03bn
2020 value: US$5.63bn
% change: +25.0%
2020 position: 4
Though its number-four ranking remains the same from last year, Chinese baijiu brand Luzhou Laojiao grew its value by a full quarter, claiming the title of the fastest-growing brand in the top 10. It is produced by the Luzhou Laojiao Company at a distillery dating back to 1573 – the oldest continuously operating distillery in China.
3. Yanghe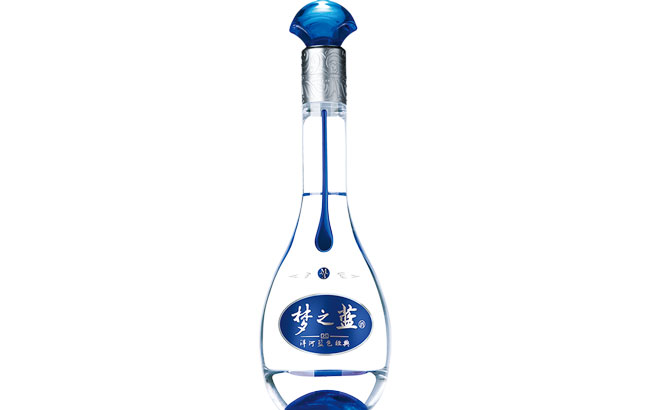 2021 value: US$7.088bn
2020 value: US$7.666bn
% change: -7.5%
2020 position: 3
Baijiu Yanghe maintained its place in the top three despite a 7.5% decrease in value. Owned by Jiangsu Yanghe Brewery Company, the brand is based in Suqian, China. In 2019, Jiangsu Yanghe formed a joint venture with Diageo to create a 'new-to-world' whisky.
2. Wuliangye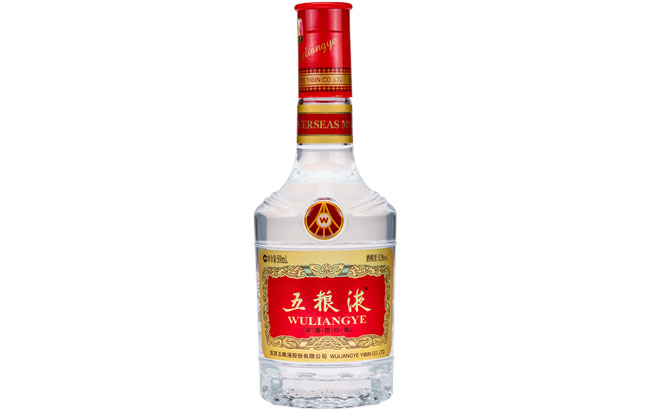 2021 value: US$25.768bn
2020 value: US$20.872bn
% change: +23.5%
2020 position: 2
Posting an impressive 23.5% growth, Wuliangye took the runner-up spot again this year. The traditional Chinese baijiu, manufactured by the Wuliangye Yibin Company, is made from a blend of millet, glutinous rice, long-grain rice, maize and wheat ('Wuliangye' means 'five-grain liquor').
1. Moutai
2021 value: US$45.333bn
2020 value: US$39.332bn
% change: +15.3%
2020 position: 1
Chinese baijiu brand Moutai, produced by Kweichow Moutai, defended its number-one ranking for another year by delivering a 15.3% growth. Last week, auction house Sotheby's opened bidding on 24 rare bottles of Moutai, the most valuable Moutai lot the auctioneer has offered to date.