Jack Daniel's unveils Make it Count campaign
Brown-Forman has launched a new global campaign for Jack Daniel's Tennessee whiskey, called Make it Count.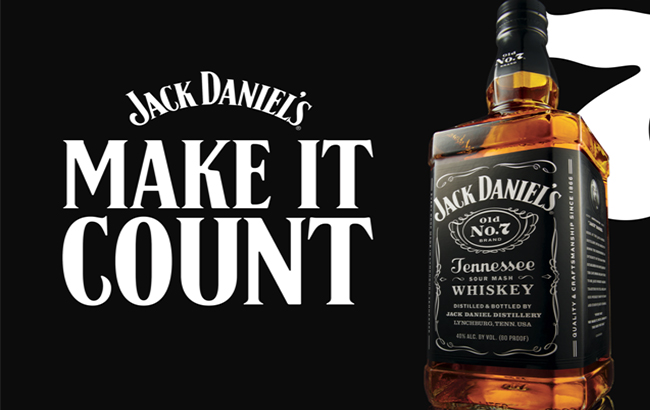 Last month, Brown-Forman said it will invest in a new campaign for Jack Daniel's after the flagship variant recorded a double-digit decline in Q1.
The first advert from the new Make it Count campaign will air in the UK on ITV at 8.45pm BST today (12 October).
Titled 'First Timers', the 20-second ad is part of a cross-channel campaign including TV, social, digital and out of home in more than 100 countries globally. The ad seeks to highlight drinkers who "choose to live boldly and try something they've always wanted to do".
"With Make it Count we have a long-term platform that resonates with consumers, especially in today's environment, and carries the message of Jack's bold, independent spirit," said Matias Bentel, chief brands officer, Brown-Forman.
To mark the launch of the new campaign, Jack Daniel's has created 'The Countdown is On' kits for the on-trade, which will include Christmas jumpers and merchandise for bar staff.
According to Nielsen figures cited by the brand, Jack Daniel's accounts for 59% of the American whiskey market in the UK on-trade. The Jack Daniel's family of brands accounts for 28% of total UK on-trade whiskey sales.
Earlier this month, Brown-Forman appointed Chris Fletcher as the new master distiller of Jack Daniel's.
To see the first ad in the campaign, check out the video below.