The 10 best-selling world whisky brands
With consumer interest in whiskies from the US, Japan, Canada and Ireland rising, we count down the brands that sold the most cases in 2020.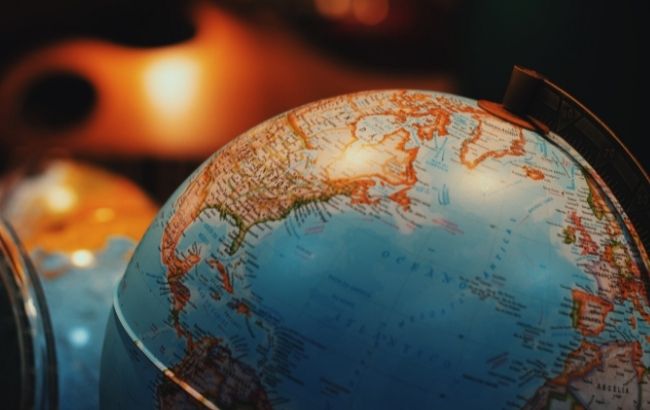 The Covid-19 pandemic provided a challenging backdrop for world whisky brands last year, further complicated by developments in individual categories.
In the US, many whiskey producers suffered losses due to damaging tariffs, which may soon be resolved. Japanese whisky makers also faced uncertainty as the Japan Spirits and Liqueurs Makers Association set out new guidelines for the category in the interest of transparency, leaving some wondering if more regulation could stifle growth.
There are bright spots, however – the thirst for whiskies from beyond Scotland has grown in recent years, with the interest in Highballs, whisky-based RTDs and other long serves leading the way.
We examined the data in our 2021 Brand Champions report to show how producers around the world fared through it all.
Click through the following pages to discover the top 10 best-selling world whisky brands of 2020, listed in order of their nine-litre-case sales.
Data listed is to one decimal place for ease of reading, but the percentage changes are based on the full data supplied to The Brand Champions 2021 report.
10. Jack Daniel's Tennessee Honey
2020: 2.0m
2019: 1.9m
% change: 6.3%
Place last year: N/A
Despite the challenges of tariffs and the Covid-19 pandemic, 2020 was a picture of health across American whiskey for the most part, with most brands in growth – including Jack Daniel's Tennessee Honey variant. Its sales rose by 6.3% to 2m cases.
The drink is a blend of whiskey and honey liqueur. Brown-Forman added the expression to the Jack Daniel's range in 2011, and it became the first flavoured whiskey to sell over 1m cases back in 2014.
9. Maker's Mark
2020: 2.4m
2019: 2.4m
% change: -0.3%
Place last year: 8
Sales of Maker's Mark remained relatively consistent in 2020, registering just a small drop of 0.3%. The brand slid one place in our ranking compared to 2020.
Brand owner Beam Suntory renewed its commitment to sustainability earlier this year by investing US$1 billion in its Proof Positive sustainability initiative. The spirits firm set goals to reduce greenhouse gas emissions by 50% across direct operations by 2030, and to remove more carbon than is emitted across its value chain by 2040.
8. Torys (including Highball)
2020: 2.9m
2019: 2.6m
% change: 10.9%
Place last year: 7
Japanese whisky experienced some positive growth last year, with the Torys brand posting a double‐digit increase to reach 2.9m cases. Since 2015, the Suntory Spirits-owned brand has reported year-on-year growth.
Due to its 37% ABV, Torys Classic expression cannot technically be classified as whisky in the EU, which specifies a minimum alcohol level of 40% for the category.
7. Evan Williams
2020: 3m
2019: 2.8m
% change: 7.7%
Place last year: N/A
Evan Williams Bourbon joined our ranking this year as it grew by 7.7% to reach 3m cases.
Heaven Hill Brands, the whiskey's producer, opened its new visitor centre in Bardstown, Kentucky, earlier this month. Dubbed the Heaven Hill Bourbon Experience, the new attraction is part of a US$125m multi-year investment plan to expand production capacity and drive tourism.
6. Black Nikka
2020: 3.3m
2019: 3.4m
% change: -2.9%
Place last year: 6
Holding on to sixth place for the sixth year in a row, Black Nikka saw a decline in sales for the first time since 2015. The Asahi Breweries-owned brand's volumes dropped by 2.9%, from 3.4m cases sold in 2019 to 3.3m in 2020.
Earlier this year, the Nikka brand stated that some of its expressions, including Nikka from the Barrel, could no longer be classified as 'Japanese whisky' under new guidelines outlined by the Japan Spirits and Liqueurs Makers Association.
5. Suntory Kakubin (including Highball)
2020: 5.1m
2019: 5.2m
% change: -2.3%
Place last year: 5
Suntory Kakubin and its Highball RTD retained the fifth place spot on the world whisky leaderboard, but it saw sales slip by 2.3% to hit 5.1m cases – its first decline in five years.
'Kakubin' means square bottle, a nod to the expression's recognisable packaging.
4. Jameson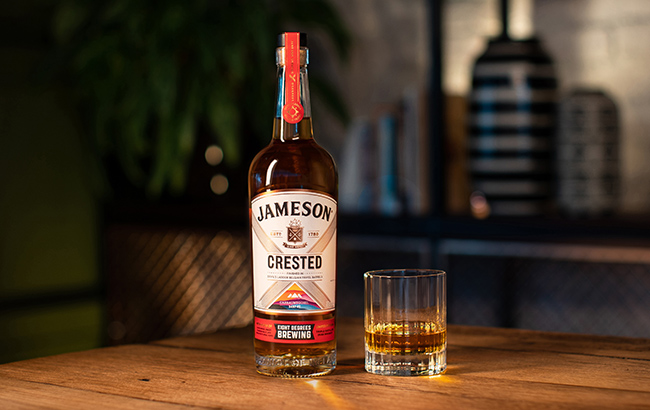 2020: 7.7m
2019: 8.1m
% change: -5%
Place last year: 3
Irish whiskey Jameson slipped to fourth place on our chart after suffering a 5% drop in sales, sliding from 8.1m cases to 7.7m. The brand was significantly impacted by on-trade closures and travel retail restrictions, according to Pernod Ricard's fiscal 2020 sales.
Produced by the Irish Distillers arm of spirits giant Pernod Ricard, the brand has continued to expand its range with beer-barrel-finished expressions. Most recently, it unveiled Jameson Crested Finished in Devil's Ladder Belgian Tripel Barrels, a collaboration with Eight Degrees Brewing.
3. Crown Royal
2020: 8.1m
2019: 7.9m
% change: 3.2%
Place last year: 4
Canadian whisky Crown Royal surpassed 8m cases in 2020, an increase of 3.2% compared to 2019. Its growth pushed the brand up one spot in our top 10 ranking, reaching third place.
In Diageo's financial results for the second half of 2020, the firm said growth of Crown Royal in North America was largely boosted by 'continued momentum' on flavours with the brand's apple, vanilla and peach variants 'growing strongly'.
The Diageo-owned whisky tapped into the trend for ready-to-drink products earlier this year with the launch of a canned cocktail range boasting three flavours: Washington Apple, Whisky and Cola, and Peach Tea.
2. Jim Beam
2020: 10.7m
2019: 10.4m
% change: 3.3%
Place last year: 2
Jim Beam continued its growth trajectory in 2020, holding on firmly to its runner-up ranking. The Bourbon increased by 3.3% to 10.7m cases sold.
Over the past year, the Beam Suntory brand harnessed consumer demand for Highballs by launching a campaign promoting the drink and debuting a range of RTDs. It also introduced an orange-flavoured variant with a Highball-style cocktail as its signature serve.
1. Jack Daniel's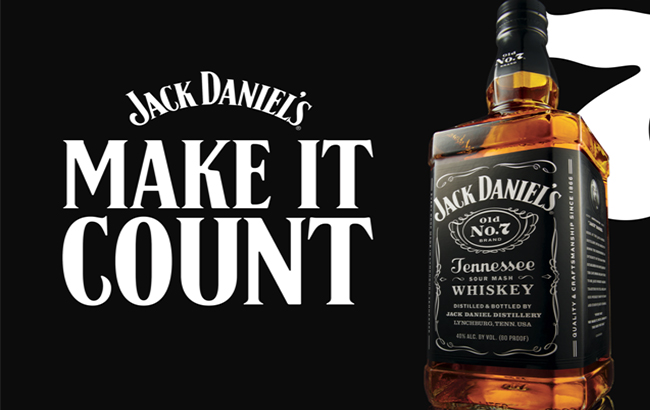 2020: 12.3m
2019: 13.4m
% change: -8.1%
Place last year: 1
Brown-Forman's Jack Daniel's was down by 8.1% in 2020, registering its first decline in five years while still outstripping the sales of every other brand in our ranking.
Last year, Brown-Forman promised to invest in the flagship Tennessee whiskey after the firm recorded a decline in its Q1 sales. The resulting 'Make it Count' campaign featured ads across TV, social, digital and out of home in more than 100 countries around the world.
According to Nielsen figures cited by the brand at the time of the campaign's launch, Jack Daniel's makes up 59% of the American whiskey market in the UK on-trade.