Could updated Japanese whisky rules stifle growth?
With aged stocks dwindling, Japanese whisky producers have embraced innovation to entice new drinkers. But could a change in regulations stifle creativity, or are more rules necessary to protect the category's future?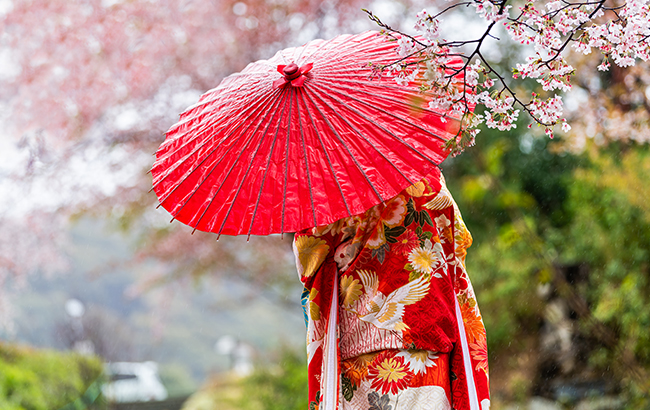 *This feature was originally published in the January 2021 issue of The Spirits Business. Since the publication of this piece, the Japan Spirits and Liqueurs Makers Association issued new guidelines on the production and labelling of Japanese whisky.
When compared with categories such as Scotch, Irish and American, the Japanese whisky sector is still relatively small, but its reputation continues to speak volumes. As jaw‐dropping auction prices draw more attention to the sector, there's an emergence of new players creating innovative and unique styles of Japanese whisky to keep drinkers interested.
The category has long faced the challenge of stock shortages and price surges as huge consumer demand for aged Japanese whisky appears here to stay. While many distillers are waiting for their liquid to age, the sector faces the additional challenge of retaining and attracting consumers, with increasing competition from world whisky and other drinks categories.
"Japanese whisky remains mostly unexplored," says Chris Seale, managing director of Speciality Brands, the UK distributor for Nikka. "It is a new category for most UK drinkers, so producers really have the opportunity to attract and retain consumers by setting up educational masterclasses, in‐store/virtual tastings or cocktail‐and‐food matching suggestions.
DIVERSE CATEGORY
"There are also plenty of unfounded preconceptions that exist about the category. Even seasoned drinkers are surprised to discover the huge depth of flavours and styles available – this is why it's really important to communicate to consumers that Japanese whisky is so much more than just an age statement but rather a diverse category to discover."
Emiko Kaji, international business development manager for Nikka, is confident that the sector can keep consumers interested with new bottlings and styles.
"It's already been six years since we announced the delisting of Yoichi and Miyagikyo age statements in 2015, which was described as 'Nikka shock', and there is no whisky with an age statement in our product lineup at the moment," says Kaji. "Although we would like to reintroduce age statements in the future, we are convinced that new styles of whiskies can also keep consumers interested, as long as the expression has a unique style or a rich story behind [it]."
In recent years, producers have started to release new unaged whisky on the market, led by major players such as Suntory and Nikka. In 2016, there was Toki, a blend of malt and grain whiskies from Suntory's Hakushu, Yamazaki and Chita distilleries, and Nikka from the Barrel, which "broke all the rules of what a Japanese whisky should look and taste like" says Seale. More recently, in July, Nikka released its 'everyday' Nikka Days whisky in the US.
Japan's highest whisky distillery, Mars, also recently launched three bottlings, including Iwai 45, an 'approachable' Bourbon‐style Japanese whisky. Meanwhile, Akkeshi Distillery is making Islay‐style peated malt.
Nikka's Kaji also said the recent launch of the limited edition Yoichi and Miyagikyo Apple Brandy Wood Finish whiskies "were warmly received". She adds: "Thanks to the constraints, we can come up with good ideas with a 'twist of the head'."
Kris Elliott, co‐founder of High Road Spirits, US importer of small Japanese whisky producers such as Mars, Chichibu and Akkeshi, notes the importance of having products at approachable prices. "Giving consumers something to try at a mid‐tier price point is a way to keep people interested in the category. That's how you build a brand on cocktail menus with a US$12 pour: now you're lucky to find anything under US$25."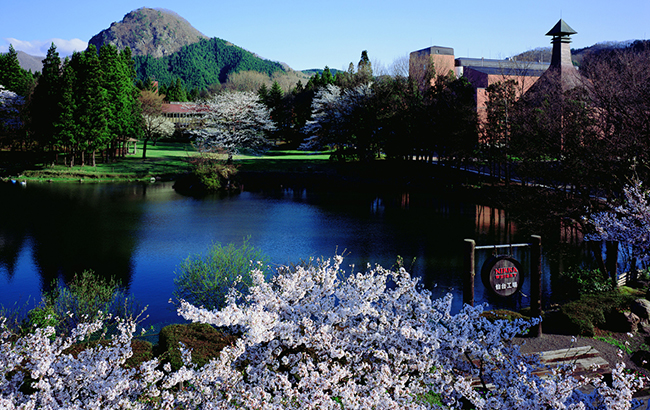 INDUSTRY INNOVATION
Innovation continues in the industry, with producers experimenting with interesting casks such as mizanura and cherry wood. Other distillers, such as Chichibu, have released cask strength whiskies using local barley. "These new guys are starting to step in to try to define what's going to be new for Japan," adds Elliott.
Liam Hiller, head of content at Japanese whisky retailer Dekantā, says there has been a lot of interest in the 'world blended' category – whisky blends that include spirits from other countries. "These entry‐level whiskies are getting people into the new distilleries," he adds.
He says such bottlings are a "way to differentiate" between Japanese whisky and Japan‐made whisky, pointing to the examples of Ao from Suntory and Ichiro's Malt and Grain. Hiller believes there should be more world blends from Japanese producers and distillers "bottling more honestly", and moving towards self‐regulation. He notes a trend of new distilleries releasing their new make after six months or a year.
Suntory also recently released its first rice‐ based whisky as part of its Essence of Suntory series. Elliott says: "Suntory is leading the pack, and recently launched a rice whisky distillery operation. That's completely innovative. They are using rice and traditional whisky technology to make rice whisky like any other whisky."
Many producers have also called for the creation of stricter regulations in the category, as distillers are able to import liquid from other countries for blending and call their product 'Japanese whisky'. "We need to develop a regulation to define what Japanese whisky is," says Hajime Kunai, master blender of Mars. Kaji adds: "As there are so many whiskies in different styles from Japan, clear regulations would be needed so that consumers can make a choice."
Seale calls for more transparency in the category: "Any moves to provide consumers with clearer guidance on the whisky's provenance and what's in the blend should be welcome in Japanese whisky, and any categories really."
Jonny Fowle, spirits specialist at auction house Sotheby's, says there is "a lot more clarity at the higher end". He explains: "The lack of regulation only really affects how brands want to position themselves, rather than how collectors see the brands." In terms of the whiskies that go under the hammer, Fowle notes that they all tend to be single cask, which can be traced back to the vintage and distillation process at the time.
Hiller and Elliott firmly believe the category needs more regulations. Elliott says: "The lack of regulations has been very difficult for our partners that have a long history and their own distilleries. Consumers have purchased bottles that taste good, but not great, then switch back to other whiskies. The negative impact is real. There's a new brand every month that doesn't have a place of origin or distillery, and has a high price point." While Elliott says blending Scotch into Japanese whisky is "part of the business", there are others who "take advantage of the category".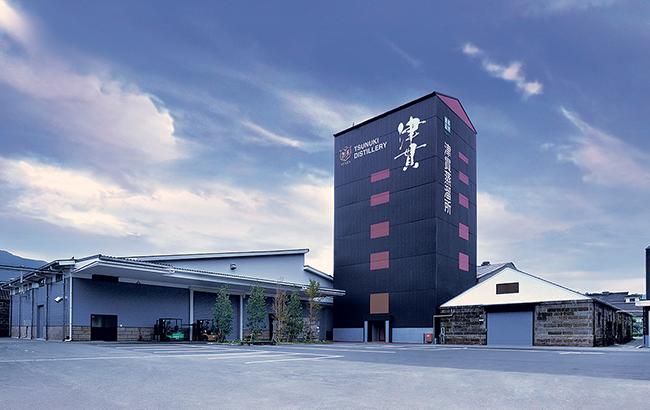 Elliott says there has been some movement on the rules with a new tax regulation for Japanese whisky due to be announced this spring. He says: "The first win is getting this tax legislation done. Then there will be a public campaign to say what Japanese whisky is, at least educating people on what the consortium of producers have been working on. From my understanding, this has been a conversation for two years, and the announcement will go out in spring in relation to the tax regulation categories. Ultimately that is what they're aiming to become, law. They're looking to define what Japanese whisky is. They're working to create all the rules – does it need to be produced in a certain way, or need to be sitting in a barrel for this long?"
Hiller notes there were some initial plans about what the regulations could be, which were due to come out in 2020 but have been delayed. He says: "It would be any wood type, a minimum ageing of two years to be called single malt, any barrel, so Japanese whisky would have to be purely Japanese and fully matured in Japan, and Japanese‐made whisky would be everything else."
One challenge that Elliott highlights is how the new regulations would be enforced outside of Japan. "Japan can pass all these rules, but it doesn't change what you can register in the US or Europe as a Japanese whisky. Even if Japan changes the law, as long as it is a grain distilled spirit, a producer can bring a shōchū to the US and call it a whisky. Once Japan enacts these regulations, how quickly do other international governments respond? Do they respond at all?"
FAIR COMPETITION
If new regulations do come into force, will it stifle innovation in the category? "I don't know if that will be the case," says Elliott. "If I look at the producers we work with, I don't see regulations changing them, it will be better and liberating for them. It will level the playing field and allow them to compete in the marketplace on a fair level."
When it comes to the future growth of the category, Elliott believes age statements will be key. "Producers are holding off on a massive amount of product to age," he says.
He continues: "The best way to combat some of these 'not legit' brands is to flood the market with really legit age‐ statement stuff.
"Consumers are looking for older whisky from a legitimate producer. Hold off and stockpile until you get to the point where you can release 10, 12, 20 or 30‐year‐old bottlings. Distillers are in the process of that, so it will happen."
Seale adds that it has "taken producers a while to understand that this increase in demand is here for the long term". He says: "Nikka, with its increase in investment at the distilleries, combined with an increase in production capacity, is certainly trying to combat this."
More education is also important for the sector, says Seale: "The category is still relatively unknown so more education is needed to ensure consumers understand the various styles, production processes, stories and heritage.
"It is also important that brands ensure there's a good balance of accessibility and price to ensure consumers always get the best value for money when buying Japanese products."