Bacardi partners with Design My Night to drive footfall
By Alice Brooker
Family-owned spirits firm Bacardi has teamed up with Design My Night for a campaign to encourage business in the on-trade.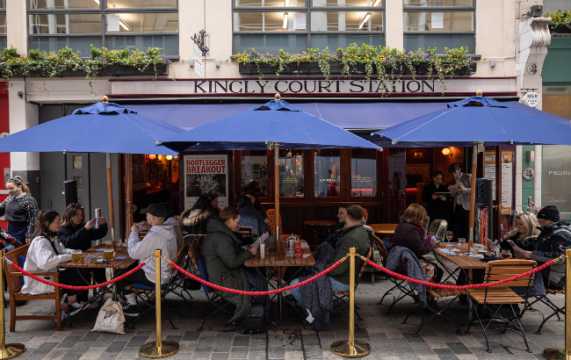 Through its partnership with nightlife comparison site Design My Night, the spirits giant has launched The Bacardi Guide to Going Out (Again), a quiz devised to tailor cocktail choices and bar venues to users according to their personalities.
The guide serves as a part of the Raise Your Spirits initiative by Bacardi, aiming to support UK on-trade partners and drive revenues.
Leila Stansfield, Bacardi's UK on-trade sales director, said: "It's an exciting time for the hospitality industry as restrictions continue to lift, but it's also an incredibly challenging time. There are a number of hurdles to overcome, and ensuring customers feel safe and comfortable returning to the bar, is a really big one.
"Our Guide to Going Out (Again) is designed to help – driving exposure, footfall and revenues for our on-trade partners, while providing people across the UK with incredible options for enjoying a cocktail this summer."
Users can 'determine their readiness to return to social circles' with the quiz, with three groups of post-lockdown personalities identified. These include 'the slay at homes', 'the new pragmatics' and 'the mix-a-lots'.
Each has been matched with a tailored guide for cocktail choices, bar venues and music options.
The cocktails recommended include key serves from Bacardi's portfolio, such as Grey Goose vodka, Bombay Sapphire gin and Patrón Tequila.
For those not ready for the social hub in licensed venues, advice on cocktail delivery services is provided.
The Guide to Going Out (Again) can be found on designmynight.com.
Through its Raise Your Spirits initiative, Bacardi has aimed to support on-trade partners throughout the pandemic by providing guidance on developing cocktail delivery services, helping bars set up digital menus and beyond. Last September, the company said it was transferring its budgets for large-scale industry events to invest in 'supporting the on-trade at a grassroots level'.
Bacardi recently unveiled its new canned ready-to-drink cocktails, with three flavours available.