Mark Reynier: rum needs 'authority' and 'integrity'
Creating some "authority" and "integrity" in rum is the only way the category will finally live up to predictions of becoming the "next big thing", Renegade Spirits CEO Mark Reynier has said.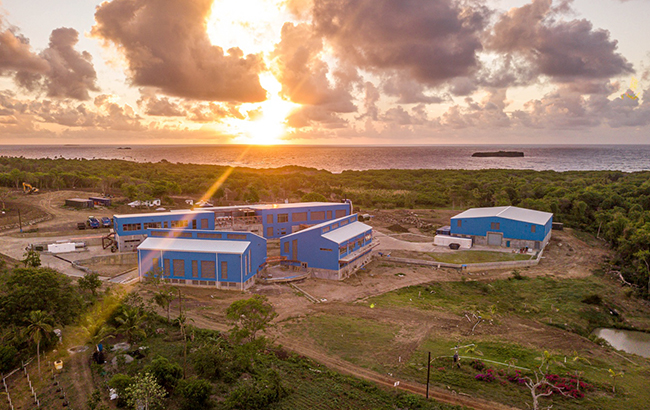 Speaking to The Spirits Business last month (February), Reynier said he believed rum needed more transparency and authenticity in order to be taken as seriously as the likes of Cognac and single malt Scotch.
Reynier said: "Sixty countries make rum, and every year they have some marketing guy saying 'rum's going to be the next big thing'. Well, it won't be, not unless you change something.
"If you keep banging your head against the same thing, it's the definition of madness, expecting a different results, and still you churn out the same shit – it ain't going to be the next big thing.
"It will only be the next big thing when there is some authority, some integrity in rum, when that spirit can be taken seriously alongside great whisky, great Cognac, great Armagnac, and other great spirits if the world.
"I don't think it will be the next big thing until there's a change of attitude."
Reynier began producing rum at his US$25 million distillery in Grenada last October, with an aim to create "terroir-driven" bottlings.
The former managing director of Bruichladdich, and founder of Waterford Distillery in Ireland, explained how the rums from Renegade will have "distinctly French influences – we could call it rhum Agricole if we wanted to". The first "pre-cask" rum will be made available this summer.
"They'll be available on a terroir-by-terroir basis," Reynier added. "So we're repeating the 'single farm origin' idea from Waterford with full traceability, full transparency, because there is very, very little authenticity in rum.
"If you try and research rum, there is a dearth of unverifiable, inaccurate information. It's unbelievably devoid of authority.
"It's not about rejecting traditional methods, but shining a light on how rum can be made in a modern way."
To read the full interview with Mark Reynier, see the March 2021 edition of The Spirits Business magazine, out now.
Last month, the results of a study led by Oregon State University and Waterford Distillery concluded terroir does have an impact on the flavour of whisky.