Trade group sues Desperados owner for 'Tequila' label
By Nicola Carruthers
A trade association has launched several lawsuits in Europe against brewer Heineken for its 'improper and unauthorised' use of the word 'Tequila' on Desperados bottles.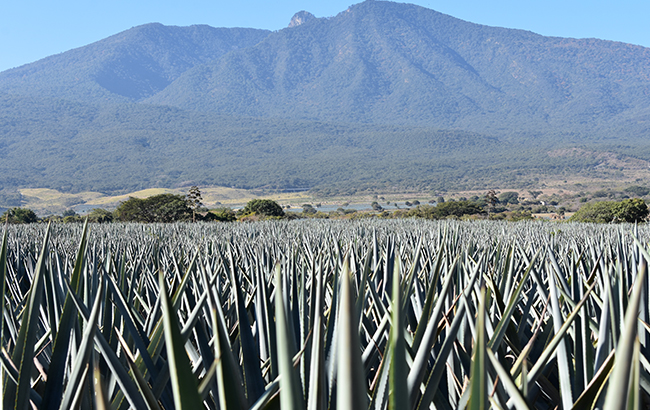 According to the Consejo Regulador del Tequila (CRT), Dutch brewing company Heineken has made 'improper and unauthorised' use of the word 'Tequila' on its Desperados brand. The CRT said Desperados contains flavours that are wrongly identified as Tequila. On its website, Desperados claims to be the world's first Tequila-flavoured beer.
The CRT said the move is despite a ruling from the European Commission (EC) that recognised Tequila as a geographical indication (GI) in 2019. As such, it is the first Mexican product to have the highest standard of protection in Europe.
In 2017, the trade body began two legal proceedings against Heineken in Amsterdam, the Netherlands, and Nanterre in France. The French lawsuit ruled in favour of Tequila, the CRT said.
At the start of 2020, the CRT said it had received 'reliable evidence demonstrating Tequila adulteration', whereby a liquid is modified to turn it into a flavour. As a result, the CRT was unable to provide a certificate of authenticity for the export of Tequila to an unnamed producer that supplied a Heineken subsidiary.
In mid-2020, the CRT said Heineken criticised Mexico for 'technical barriers to trade' before the EC.
After the investigation was published in August 2020, trade associations across the spirits sector, including the Bureau National Interprofessional du Cognac (BNIC) and the Scotch Whisky Association, sent letters to the EC requesting to be interested parties in the process.
The CRT said this investigation will be completed ahead of the singing of the free trade agreement between the European Union (EU) and Mexico. The agreement saw the EU request recognition and protection for more than 340 designations of origin and GIs in Mexico.
The trade association also noted that the Mexican authorities have given their full support to the Tequila category.
The Spirits Business has contacted Heineken for further comment.
Tequila is currently protected in 55 countries, including the US, the EU and the UK – where Tequila has been recognised as a GI since 2019.
In 2018, Tesla boss Elon Musk faced opposition from the CRT after registering a trademark for the 'Teslaquila' brand name. In November 2020, Tesla launched its namesake Tequila.
In January 2017, the Mexican trade body won the right to register 'Tequila' as a certification mark in the US following a legal battle with drinks group Luxco.
The Tequila industry recorded its highest production and export levels in 2020, according to the CRT.