SB's best-performing spirits companies of 2020
In 2020 we awarded more than 1,000 medals in our Global Spirits Masters blind-tasting competition series. Here are the companies in each category that scored the highest medal tally.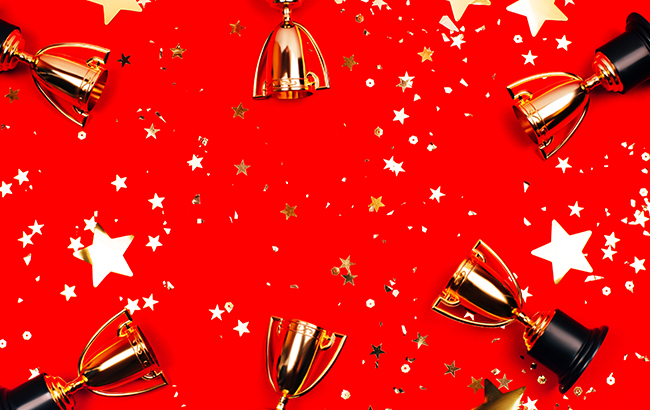 The spirits industry's commitment to quality was unwavering in 2020. The high standard the trade holds itself to was evident throughout last year's Global Spirits Masters blind‐tasting series.
The Covid‐19 pandemic meant change was inevitable, but the power of digital enabled the competition to continue virtually while adhering to the same controlled conditions the competition has come to be respected for. As always, judges were selected on their expertise in relation to each category, and a guarantee of no brand affiliations.
More than 1,000 medals were awarded last year, as certain competitions, such as The Gin Masters and The Design & Packaging Masters, experienced their biggest number of entries to date. Companies can enter numerous brands and expressions to be assessed in each competition.
At the end of each blind tasting, the individual medals awarded to each company were counted. The three medals – Silver, Gold and Master – each carried different weightings, and counting these scores revealed a Grand Master for each round.
"It was wonderful to see how forward thinking and creative the spirits industry continues to be," said Melita Kiely, editor of The Spirits Business and chair of The Global Spirits Masters tastings. "Gin, for example, is a category that has grown exponentially in recent years – but the standard across the board remains high, which is fantastic. I'm so pleased we were able to recognise and reward a huge number of deserving products throughout 2020."
Click through to the following pages to see every Grand Master winner from last year's Global Spirits Masters series – including the Overall Grand Master 2020.
To see the full list of Taste Masters 2020 from The Global Spirits Masters series, click here.
Borco International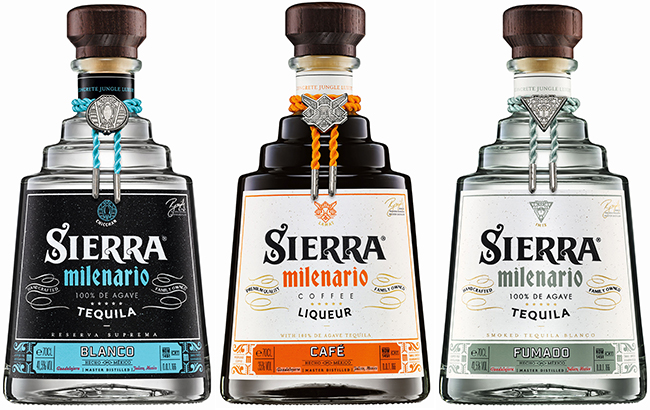 Tequila & Mezcal Grand Master 2020
Number of medals: 12
Securing the Grand Master title for another year was Borco International, which took home 12 medals in The Tequila & Mezcal Masters 2020 – including a Master for Sierra Milenario Tequila Reposado in the 100% Agave Tequila – Ultra Premium Reposado flight.
The Sierra Tequila owner, based in Germany, showed its ability to produce high‐quality Tequilas in a number of categories, including 100% Agave Tequila – Ultra Premium Añejo; Mixto Tequila – Reposado; and Tequila Liqueurs and Flavoured Tequila.
Borco International is owned by the Matthiesen family, and was established in 1948 following the acquisition of Borm & Co.
Groupe BBS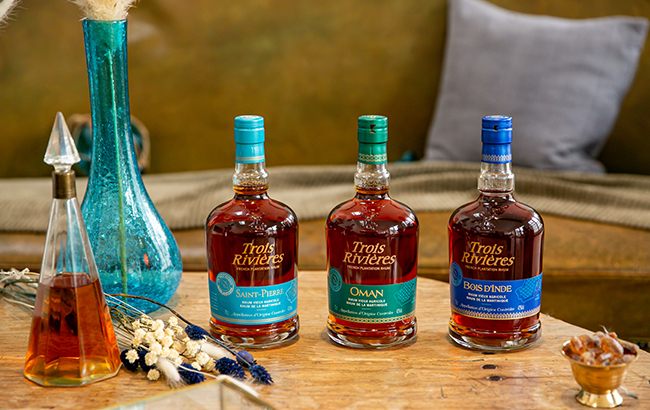 Rum Grand Master 2020
Number of medals: 21
Martinique‐based agricole rum producer Groupe BBS gave a hugely impressive performance in The Rum Masters 2020. Among its 21 medals were four Masters: Trois Rivières Cuvée de l'Océan, Trois Rivières – 12 Ans, Trois Rivières Cask Strength and Maison la Mauny – Acacia.
It was an inspired display of quality in one of the biggest competitions in The Global Spirits Masters series, which covers everything from white, gold and dark rums, to overproof and flavoured expressions, and rum liqueurs too.
Groupe BBS' final medal count included 13 Golds and four Silvers.
Pernod Ricard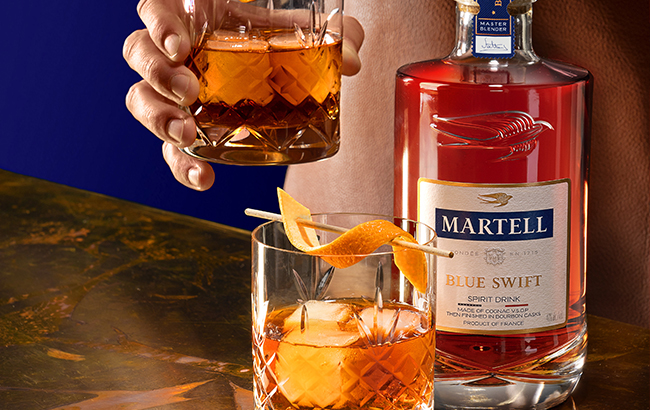 Cognac Grand Master 2020
Number of medals: 7
Pernod Ricard scooped an impressive seven medals in The Cognac Masters 2020 for Martell – including a Master award for Martell XXO in the Vintage – Ultra Premium round. The judges described the Cognac as "staggering".
In a competition that produced a minimum Gold standard throughout the tasting, Martell also picked up medals in the VS – Premium, VSOP – Premium, VSOP – Super Premium, and XO – Ultra Premium heats.
Martell proved its ability to deliver consistent quality at varying ages and price points, making owner Pernod Ricard a worthy winner of The Cognac Grand Master 2020.
Bardinet
Brandy Grand Master 2020
Number of medals: 4
French producer Bardinet sailed to victory in The Brandy Masters 2020 to be crowned Brandy Grand Master 2020. Master medallist Brandy Beehive VSOP was described as having a "nice balance of woodiness, fruitiness and sweetness" on the palate.
Bardinet also added three Golds to its medal tally – all in the Other French Brandies flight – for its Bardinet Brandy VSOP, Bardinet Brandy XO and Beehive Brandy XO bottlings. The judges agreed that it was great to see quality products coming from outside of Cognac, particularly in other parts of France, and were excited to see future releases.
Diageo
Scotch Whisky Grand Master 2020
Number of medals: 7
The world's leading spirits company is known for its high‐flying Scotch whisky brands, which passed the taste test in The Scotch Whisky Masters 2020. The competition was split over two tastings because of the Covid‐19 pandemic, but that didn't stop Diageo from taking home seven medals.
Among its most notable accolades was a Master medal for Johnnie Walker Blue Label in the Blended – No Age Statement flight, and another Master for Mortlach 16 Years Old – Distiller's Dram in the Single Malt: Speyside – Aged 13‐18 Years.
Diageo demonstrated there is much to be enjoyed in the Scotch whisky category, from blends to single malts.
Hernö Gin Distillery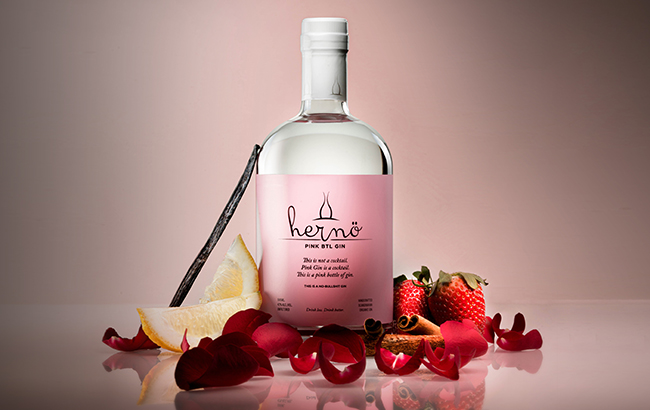 Gin Grand Master 2020
Number of medals: 8
Swedish producer Hernö Gin Distillery has garnered a robust reputation for its various gin offerings. With its eye‐catching cat‐adorned labels, the liquid inside the bottle is sure to impress.
In the first of two Gin Masters tastings, another result of the pandemic, Hernö Gin Distillery won eight medals – six of which were Masters. Master medallist Hernö Pink Btl Gin was described as "very bright and complex", while Hernö Juniper Cask Gin was celebrated for its "lovely cedar notes". Other medals came from the Ultra Premium, London Dry, Cask Aged, Navy Strength and Sloe Gin heats.
Hernö Gin was the first dedicated gin distillery to open in Sweden, founded by Jon Hillgren, who is also master distiller. Hillgren acquired an 19th‐century farm in Dala, on the High Coast of Sweden, to build his distillery.
Today, the brand is said to be the most awarded gin in Europe. The organic range is made from natural botanicals, distilled in the company's copper stills, called Kierstin and Marit. Other expressions in the Hernö range include the award‐winning Hernö Old Tom Gin.
Irish Distillers
Irish Whiskey Grand Master 2020
Number of medals: 29
As owner of the world's biggest‐selling Irish whiskey brand, Jameson, Irish Distillers continued to demonstrate its ability to create high‐quality spirits spanning a number of styles and price points in The Irish Whiskey Masters 2020.
With a whopping 29 medals under its belt in the 2020 competition, Irish Distillers showcased star‐quality from its premium blends and single grain whiskey to single malts and single pot still expressions.
The five Masters Irish Distillers picked up included Jameson Cooper's Croze, which had flavours of "vanilla pods" and "orchard fruits". Midleton Very Rare 2019, Jameson Blender's Dog, Midleton Barry Crockett Legacy and Red Spot were also among the firm's Master medal haul.
Kavalan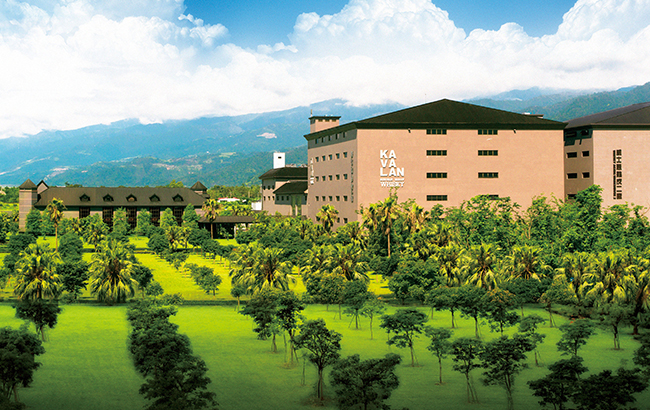 World Whisky Grand Master 2020
Number of medals: 23
Taiwanese producer Kavalan dominated the Asia (excluding Japan and India) contingent in The World Whisky Masters 2020. By the end of the tasting, Kavalan had almost doubled its 2019 medal haul with 23 accolades for expressions from its Kavalan and King Car brands. Seven of these awards were Masters.
Winning entrants included expressions from Kavalan's Solist range, such as Kavalan Solist Amontillado Sherry Single Cask Strength Single Malt Whisky and Kavalan Solist Fino Sherry Single Cask Strength Single Malt Whisky.
King Car Conductor Single Malt was another strong contender in the flight, along with King Car 40th Anniversary Selected Wine Cask Matured Single Malt.
Sazerac Company
American Whiskey Grand Master 2020
Number of medals: 16
Buffalo Trace owner Sazerac Company amassed 16 medals in The American Whiskey Masters. Medals were collected in categories such as premium and super‐premium Bourbon, Bourbon aged for eight years or more, and American rye whiskey.
Five Master‐worthy expressions were found within the company's portfolio: Eagle Rare 10 Year Old Kentucky Straight Bourbon; Stagg Jr Kentucky Straight Bourbon; Weller CYPB Kentucky Straight Bourbon; Colonel EH Taylor Jr Small Batch Kentucky Straight Bourbon; and Colonel EH Taylor Straight Rye Whiskey.
Meanwhile, the Gold winners that came from the company's stable included Buffalo Trace Kentucky Straight Bourbon and Isaac Bowman Port Finished Virginia Straight Bourbon.
Altia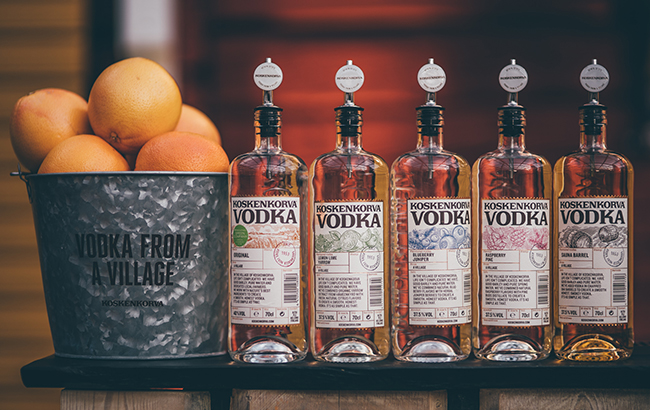 Vodka Grand Master 2020
Number of medals: 9
Nine medals in The Vodka Masters 2020 secured Altia the position of Vodka Grand Master 2020. Altia experienced a particularly strong round in the Flavoured/Infused Vodka category, winning a Master for Koskenkorva 7 Botanicals in this particular heat.
Altia's Explorer Vodka proved there is excellent value for money to be found at the standard price point with its Gold medal win, while the company's Koskenkorva Vodka Original impressed in the next price bracket up.
Altia is a leading Nordic alcoholic drinks company, specialising in wine and spirits markets in the Nordic and Baltic countries. Its head office is located in Helsinki, Finland. Altia owns a distillery in the village of Koskenkorva in western Finland, and an aquavit distillery in Sundsvall, Sweden, to name just two.
Fraternity Spirits
Travel Retail Grand Master 2020
Number of medals: 7
Seven medals were bestowed upon Fraternity Spirits in The Travel Retail Masters 2020 – including a Master for Corralejo Añejo Tequila in the Tequila flight. The Tequila was described as being "subtle on the nose, but with really lovely flavour on the palate".
Tasting notes included a "surge of aniseed/absinthe vibes, menthol, wormwood bitterness. Complex, lovely and interesting." Fraternity Spirits also picked up Gold medals for Corralejo Reposado Tequila, Corralejo Blanco Tequila and Corralejo 99,000 Horas Añejo for their outstanding quality. And Corralejo 1821 took a Silver medal.
In Rum, Fraternity Spirits scooped a Gold medal for Ron Prohibido 15 and a Silver for Ron Prohibido 12. The 15‐year‐old was celebrated for its "beautiful nose" and "vanilla Bourbon sweetness on the finish".
The Glenmorangie Company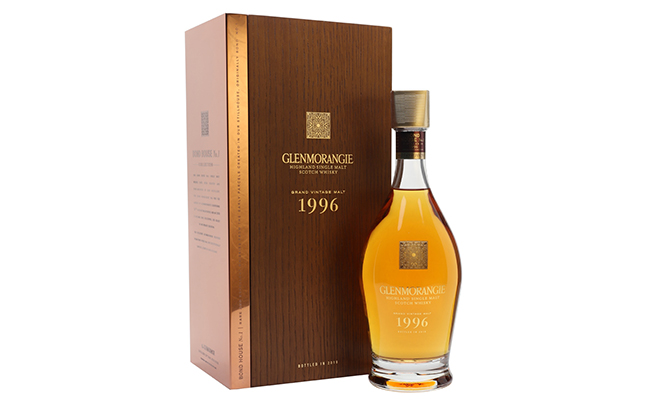 Luxury Spirits Grand Master 2020
Number of medals: 5
The Luxury Spirits Masters seeks to assess spirits that fall into the super‐premium and ultra‐premium price brackets. As the judges sampled the Single Malt Scotch Whisky – Ultra Premium flight, there was a standout producer: The Glenmorangie Company.
With a five‐strong medal haul, The Glenmorangie Company is the Luxury Spirits Grand Master 2020. The Scotch whisky producer was awarded two Masters, one for Glenmorangie Grand Vintage 1996 and a second for Arrrrrrrdbeg!
Three Golds were presented to Ardbeg 19 Years Old, Glenmorangie Truffle Oak and Glenmorangie Signet. Glenmorangie Grand Vintage 1996 was said to be "beautifully nuanced with tropical fruit, mango, pineapple – rich and complex with plenty to explore".
Meanwhile, Arrrrrrrdbeg! Islay Scotch whisky was found to have "good intensity" with a bit of "smoke and earthy, dark chocolate". The judges said that each expression offered a scope of quality options for whisky fans.
Intercontinental Brands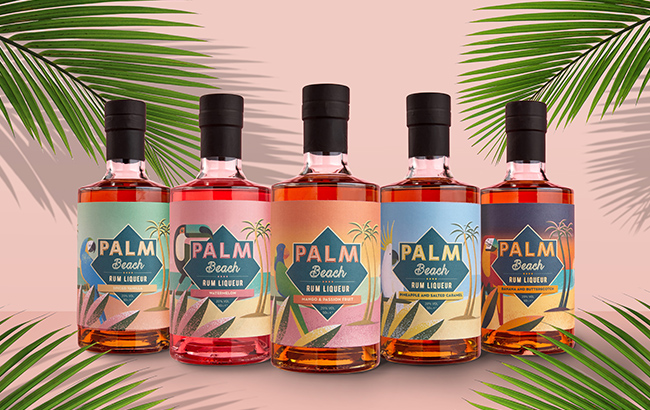 Liqueur Grand Master 2020
Number of medals: 21
Intercontinental Brands showed exactly why liqueurs should not be overlooked, as they have been in the past. Founded in 1990, UK‐based Intercontinental Brands boasts multiple award‐winning products in its portfolio.
In The Liqueur Masters, the company received six Master medals for: Palm Beach Mango & Passion Fruit Rum Liqueur; TW Kempton Rhubarb & Ginger; TW Kempton Blood Orange; Tesco Summer Cup; Tesco Amaretto Liqueur; and Carthy & Black Rhubarb Gin Cream.
Intercontinental Brands independently owns and operates two sites in North Yorkshire, UK. The firm says it focuses on producing "innovative and outstanding quality beverages for the worldwide market".
Oslo Håndverksdestilleri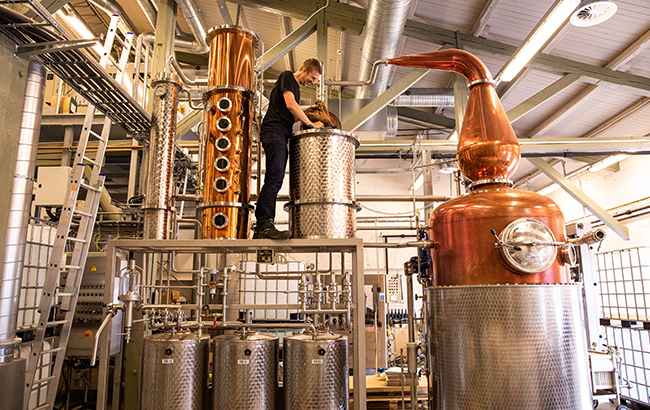 Speciality Spirits Grand Master 2020
Number of medals: 3
Founded in 2015, Oslo Håndverksdestilleri is located just a short distance from the city's longest river, the Alna. After accumulating three medals in The Speciality Spirits Masters 2020, the Norwegian producer is also the Speciality Spirits Grand Master 2020.
The company's Akevitt Blank was deemed Master‐worthy, with its "forward and intense" aromas and "caraway, aniseed and menthol notes". Oslo Håndverksdestilleri also scooped Gold medals for its Juleakevitt and Oslo Håndverksdestilleri Akevitt bottlings.
The producer prides itself on using locally grown botanicals to 'emphasise the provenance' of its spirits.
Stranger & Stranger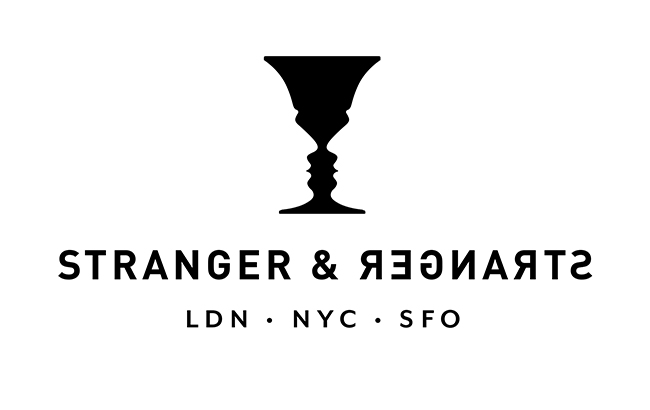 Design & Packaging Grand Master
Number of medals: 10
Design agency Stranger & Stranger once again shone in The Design & Packaging Masters, collecting 10 medals for its stunning designs. Nine out of 10 of the medals awarded were the highest accolade – Master. The judges were unanimously impressed by the beautiful aesthetics of each bottle.
The Master‐winning designs included "delicate, quite exceptional" Aultmore of the Foggie Moss, "beautifully textured" Charles Merser & Co Double Barrel Rum, and "amazing, stylistic" Junipero Gin.
The Design & Packaging Masters 2020 was sponsored by Amorim Top Series.
Pernod Ricard – Overall Grand Master 2020
Number of medals throughout 2020: 57
Every year, The Global Spirits Masters blind‐tasting series rewards the company that accrued the greatest number of medals and points throughout the year with the Overall Grand Spirit Master award. In 2020, Pernod Ricard took the top title.
The company, which owns brands such as Jameson Irish whiskey and Absolut Vodka, received 57 medals, spanning categories including rum, Scotch whisky, design and packaging and Cognac.
"Congratulations to Pernod Ricard for achieving this prestigious award," said Kiely. "The title of Overall Grand Master is a testament to the vast assortment of exceptional products in the Pernod Ricard portfolio."
French drinks group Pernod Ricard is the second biggest wine and spirits company in the world. The firm was created in 1975 following the merger of Ricard and Pernod.
The company's brands, which also include Beefeater gin, Martell Cognac, Havana Club rum and Malibu liqueur, are distributed in more than 160 markets, and by the group's own sales team in 73 markets. The company is led by Alexandre Ricard, chief executive officer of Pernod Ricard.