SB's best-tasting spirits of 2020
As 2021 starts, we look back on a year of Global Spirits Masters blind-tasting competitions and highlight the expressions that really wowed our judges. Here, we celebrate the Taste Masters of 2020.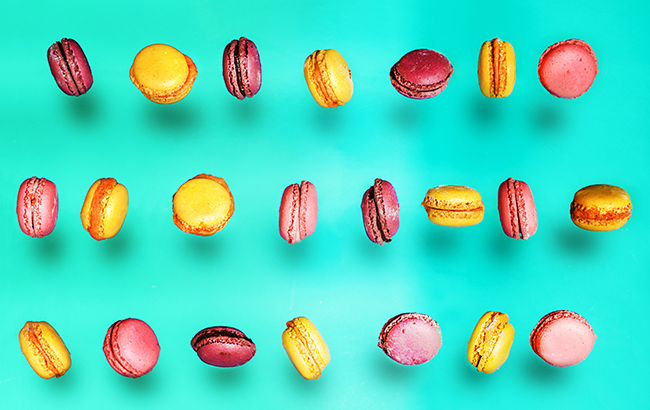 Stylish packaging and sustainable endeavours get you nowhere in The Global Spirits Masters series – of course, with the exception of The Design & Packaging Masters. The focus is all on the quality of the liquid inside the bottle.
It's an important distinction to make, too. So often, views are clouded and opinions are formed on prior knowledge of a brand, or the bottle it comes in. But while these are key elements to secure the initial sale, it's the product inside that will determine that all‐important second purchase. Each category in The Global Spirits Masters is judged by an independent panel of expert tasters, who hold no brand affiliations, and is chaired by The Spirits Business' editorial team.
The judges assess each product completely blind to decide who is deserving of Silver, Gold and Master medals. At the end of each tasting, the Master winners are assessed again to determine the 'best in class' recipient of the Taste Master accolade.
Of course, for The Design & Packaging Masters, it's what's on the outside that counts, so while the medal awards are the same, this overall medal winner is crowned Best in Class.
Click through to the following pages to see all the Taste Master and Best in Class winners from 2020.
Picaflor Wild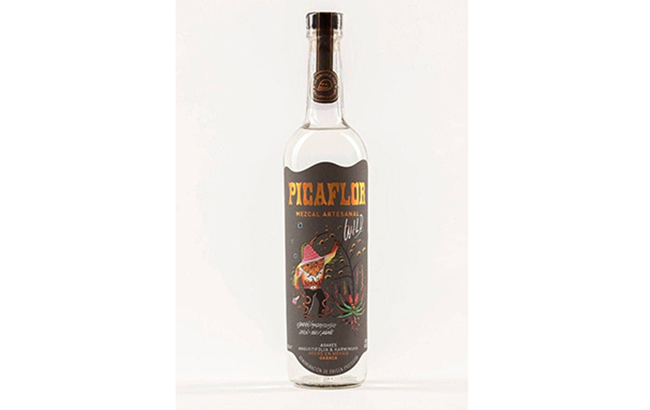 Tequila & Mezcal Taste Master 2020
Last year's Global Masters kicked off with The Tequila & Mezcal Masters to discover the best of what Mexico has to offer. The tasting was held at Café Pacifico in London's Covent Garden, where the judges assessed a wide variety of styles, including mixto, 100% agave and flavoured Tequilas.
Picaflor Wild, made with espadin and Madrecuishe agave, received a Master medal in the 100% Agave Mezcal – Joven flight.
"This was a delicious blend of two agaves, with the Madrecuishe making the mezcal very complex and delicious," said judge Eduardo Gomez, founder of UK‐based Tequila & Mezcal Fest. "Very sophisticated."
After retasting all the Master medals from the day, the judges agreed Picaflor Wild deserved the top Taste Master award, which was found to be a "truly delicious blend".
The competition awarded four Master medals, nine Gold medals and 18 Silver medals in total.
Rum Sixty Six Family Reserve 12 Years Old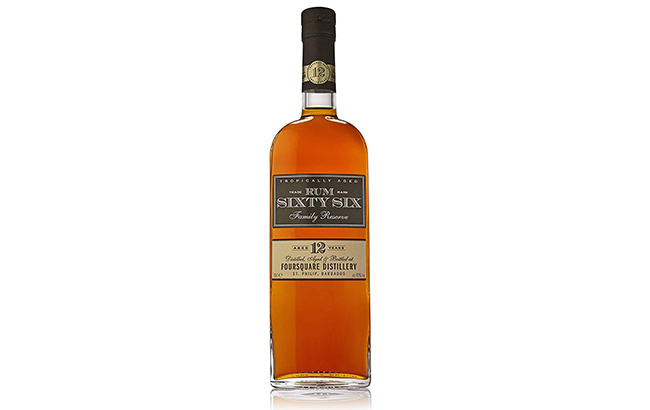 Rum Taste Master 2020
To assess the quality of rums on the market, in February last year our judges hotfooted across London to The Leaf & Cane.
In the Dark Rum – Aged 7 to 12 Years round, a Master medal went to Rum Sixty Six Family Reserve 12 Years Old, applauded for its "gorgeous, classic nose" with aromas of "raisins, caramel, oak and some grassiness". Rum Sixty Six Family Reserve 12 Years Old hails from the family‐owned Foursquare Distillery in Barbados. Bottled at 43% ABV, it is a blend of pot and column still rums.
The 12‐year‐old expression was named in honour of the UK arm of the Seale family, which owns Foursquare, who used to travel home from Barbados with the rum in unbranded bottles to get them through the English winter.
Other categories judged in The Rum Masters included agricole‐style rums, dark, gold, white and spiced.
Cognac Frapin Millésime 1992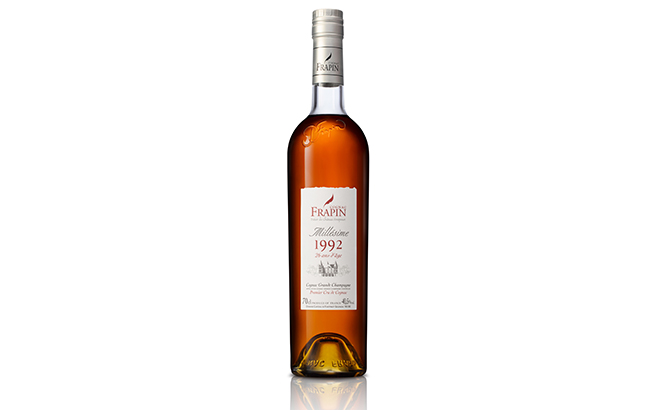 Cognac Taste Master 2020
The Cognac Masters 2020 was the last Masters to be held in person before the Covid‐19 pandemic struck – and what a memorable tasting it turned out to be.
The competition was packed with Master‐quality expressions, and no bottle was awarded less than a Gold medal. Cognac Frapin Millésime 1992 was a standout entry on the day, scooping a Master in the Vintage – Single Cru flight.
It was enjoyed for its "fruitiness, versus dry spiciness and savoury quality", which added "extra depth and complexity" to the spirit. Judge Evan Prousaefs, bar manager at The Leaf & Cane, said: "This is a beautifully crafted Cognac."
The 1992 vintage was aged for 26 years and is limited to 3,000 bottles. It was made entirely from eaux‐de‐vie from the Grande Champagne cru in Cognac, France.
Brandy Beehive VSOP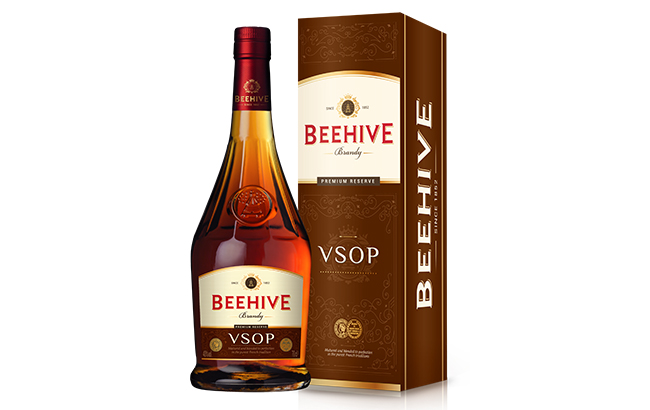 Brandy Taste Master 2020
The Brandy Masters 2020 took place on the same day as The Cognac Masters tasting, when a Master medal was awarded to Brandy Beehive VSOP.
Owned by Bardinet, the brandy was described as having a "nice balance of woodiness, fruitiness and sweetness". After taking the title of Taste Master as well, judge Prousaefs of The Leaf & Cane in Blackfriars, said: "It's really smooth with lots of flavour right away."
Bardinet updated the recipe for Beehive VSOP in 2019 to "reflect Beehive's expertise and heritage". It also aimed to showcase the brandy's French roots, while "being explorative and expressing a real savoir‐faire in the art of blending".
Brandy Beehive VSOP was the only brandy to receive a Master accolade in last year's Brandy Masters. Bardinet also scooped three Golds during the tasting for its Brandy Beehive XO, and Bardinet Brandy VSOP and XO expressions.
Tomintoul 25 Years Old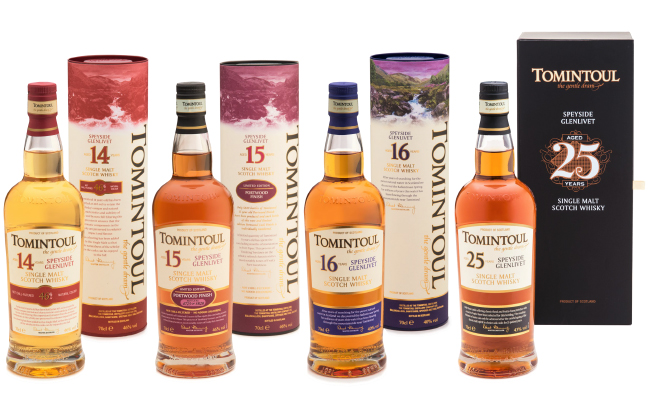 Scotch Whisky Taste Master 2020
The Scotch Whisky Masters was the first 2020 tasting to take place in a world hit by the Covid‐19 pandemic. A lockdown in the UK meant the tasting was held remotely from the judges' London homes in June, while maintaining the same high standards and anonymity the competition is renowned for.
Due to the impact of the pandemic, a second iteration of The Scotch Whisky Masters took place in September. But one thing remained unaffected – the high quality of whiskies that continue to pour out of Scotland.
Tomintoul 25 Years Old was particularly impressive, picking up a Master medal in the Single Malt: Speyside – Aged 19‐30 Years category. The judges found flavours of "coconut, almonds, allspice, underlying malt and gingerbread" in the whisky.
Owned by Angus Dundee Distillers, Tomintoul 25 Years Old is matured for at least 25 years in Bourbon casks and bottled at 43% ABV.
Hernö Old Tom Gin
Gin Taste Master 2020
With its "symphony of pine, juniper and cedar", Hernö Old Tom Gin scooped a Master medal in the Old Tom Gin flight in the Ultra Premium heat during the first of two tastings for The Gin Masters 2020. The judges were left "wanting more" after sampling the sweeter gin style.
Judge David T Smith, spirits writer and co‐founder of the Craft Distilling Expo, said: "What I always look for with Old Tom is to have extra intensity. It's obviously gin, it's juniper, piney, peppery; the producers haven't just stuck sugar into it. It's like every bit of gin has been dialled up."
The Gin Taste Master is made from the same distilled gin as Hernö Gin, but with added meadowsweet in the distillation process, plus a dash of sugar. It is bottled at 43% ABV. Hernö Gin is the first dedicated gin distillery in Sweden and was founded by Jon Hillgren, who is the brand's master distiller.
Kavalan Solist Vinho Barrique Single Cask Strength Single Malt Whisky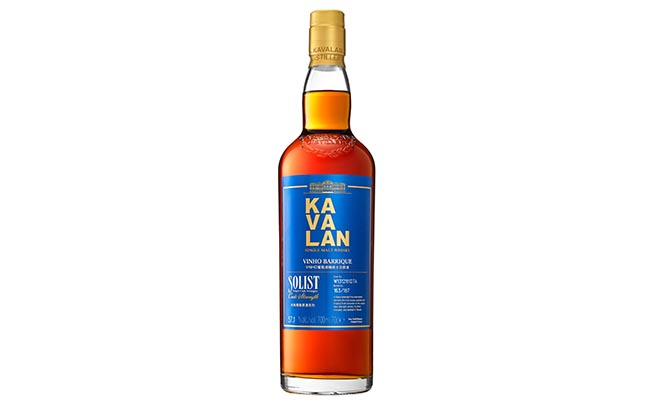 World Whisky Taste Master 2020
The World Whisky Masters 2020 began with a flight of whiskies from Asia (excluding Japan and India) and, unsurprisingly, Taiwanese producer Kavalan lived up to its reputation for quality liquid.
Kavalan Solist Vinho Barrique Single Cask Strength Single Malt Whisky was one of multiple awards given to the distillery in this flight – and it also went on to win the Taste Master trophy. The judges enjoyed flavours of "candied orange peel and rich spiced toffee" when sampling the entry.
"It had this almost savoury, aromatic note that reminded me of clove‐studded oranges," said Billy Abbott, ambassador at The Whisky Exchange and World Whisky Masters 2020 judge. "It had a slightly musky note and was doing something very different, but then leading into a toffee‐style palate."
Colonel EH Taylor Jr Small Batch Kentucky Straight Bourbon
American Whiskey Taste Master 2020
A Master‐worthy Bourbon was discovered in the ultra‐premium contingent of The American Whiskey Masters 2020 – Colonel EH Taylor Jr Small Batch Kentucky Straight Bourbon. The "classic style" whiskey was praised for its "fruity touches", while being "lighter" and "more delicate".
Commenting on the overall flight, judge Abbott noted: "This flight was definitely a game of two halves. There were classic styles but also very fruity styles of whiskey."
The whiskey takes its name from the founding father of the Bourbon industry, colonel Edmund Haynes Taylor Jr. He began distilling at the end of the Civil War in the US when he bought the OFC Distillery in Frankfort, Kentucky, which is where he developed numerous production techniques that are still used across the industry today. The Small Batch Bourbon is matured inside warehouses built by Taylor.
Bulbash Green Line Delicate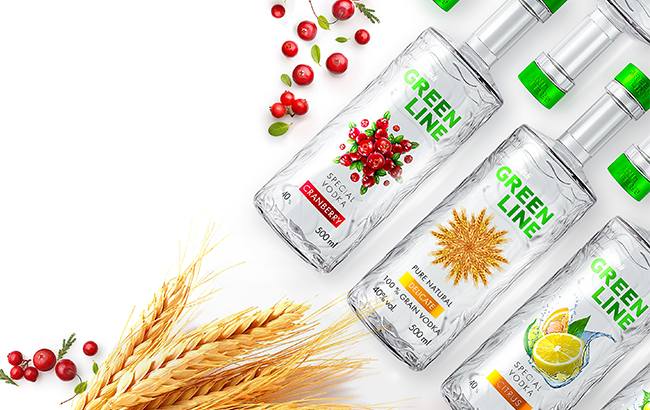 Vodka Taste Master 2020
The ultimate aim of the Smooth flight in The Vodka Masters is to determine just that – the smoothness of the liquid in question. Complexity, flavour and aroma all play their part and can add enjoyable nuances to a product, but the award in this flight ultimately rests on smoothness.
Bulbash Green Line Delicate was able to deliver a beautifully smooth vodka, securing one of two Master medals awarded in the Smooth flight. The judges found this expression to be "lovely to drink with a pleasant mouthfeel and creamy finish – definitely smooth".
Bernadette Pamplin, spirits writer and judge, commented on the flight: "Smooth is a common objective with tasting and both of those Masters were very complex and did much more than just being 'smooth' as to what I imagined they would. Rather than just focusing on having a clean, easy finish there was still a journey going on in the spirit."
Glenmorangie Grand Vintage 1995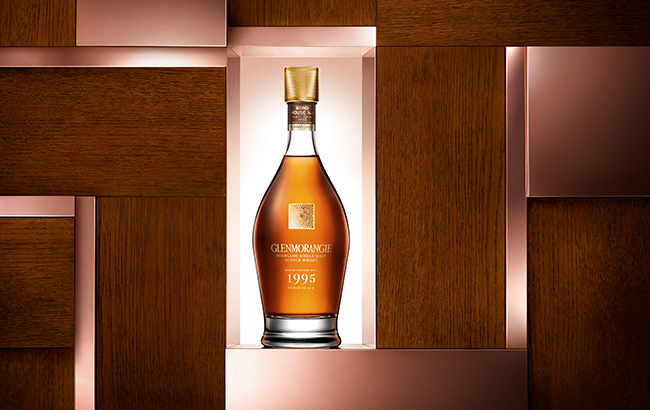 Travel Retail Taste Master 2020
The duty free sector offers the chance for brands to entice new drinkers and offer exclusive, innovative, alternative bottlings. Despite the serious challenges faced by the global travel retail sector in 2020, The Travel Retail Masters showed there are many top‐of‐the‐range products that will be waiting for consumers once travel can safely resume.
It's a highly competitive market but proving its liquid could stand out from the crowd was The Glenmorangie Company, which picked up a Master in the Scotch whisky flight for Glenmorangie Grand Vintage 1995. The travel retail‐exclusive expression was said to have a "rich fruity nose, a little Sherry" and "plump fruity flavours, some oat and golden syrup".
The cask strength whisky, which is bottled at 59.6% ABV, was matured in a single Bourbon cask.
Old Ezra 7 Years Old Kentucky Straight Bourbon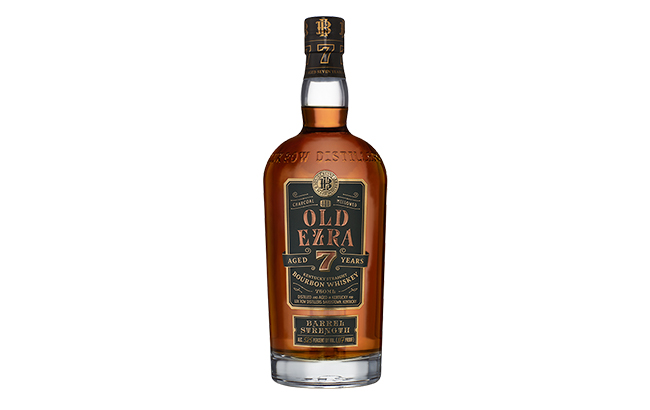 Luxury Taste Master 2020
With aromas of "peanut butter brittle" and "citrus, almost floral flavours" on the palate, Old Ezra 7 Years Old Kentucky Straight Bourbon was the standout entry in The Luxury Masters 2020.
The Bourbon took home a Master award in the Bourbon – Super Premium flight. The Luxury Taste Master is aged in new, charred white oak barrels for seven years before being bottled at cask strength (58.5% ABV).
Kentucky‐made Ezra Brooks came to market in 1957. In 2018, the distillery, Lux Row Distillers, relocated to the 'Bourbon capital of the world', Bardstown in Kentucky. The distillery covers more than 18,000 square feet, features six barrel warehouses and a 43‐foot copper pot still.
The producer also makes Bourbon brands Rebel Yell, David Nicholson and Blood Oath.
Westjysk Smag Quince Liqueur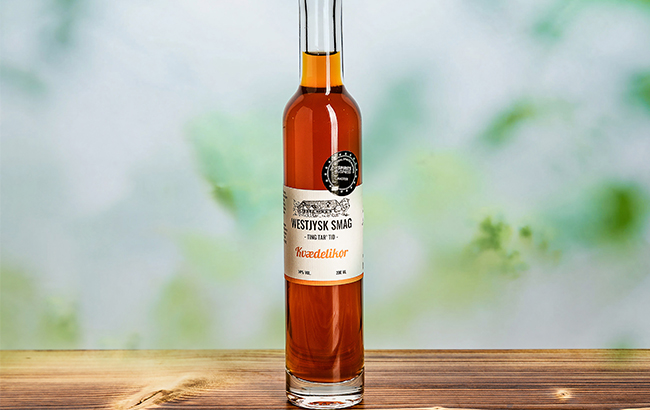 Liqueur Taste Master 2020
The Fruit flight was the largest category in The Liqueur Masters 2020. Last year's competition produced a record number of Master medals, highlighting the enormous progress the liqueur category has made.
The sector can no longer be overlooked or shoehorned into the Christmas season – quality abounds. Flying the flag for liqueurs was Quince Liqueur from Westjysk Smag, which took a Master medal in the Fruit flight. It had "natural quince aromatics" and a "nice balance between acidity and sugar".
Tobias Gorn, spirits specialist, consultant and writer, said: "This was as good as you can get." The Liqueur Masters also assessed styles such as herbal liqueurs, cassis, chocolate, cream, mint, tea, traditional and own‐label releases.
Gorn said: "The entries were of exceptionally high quality, with some great classics made immaculately, and some more adventurous products."
Blinking Owl Aquavit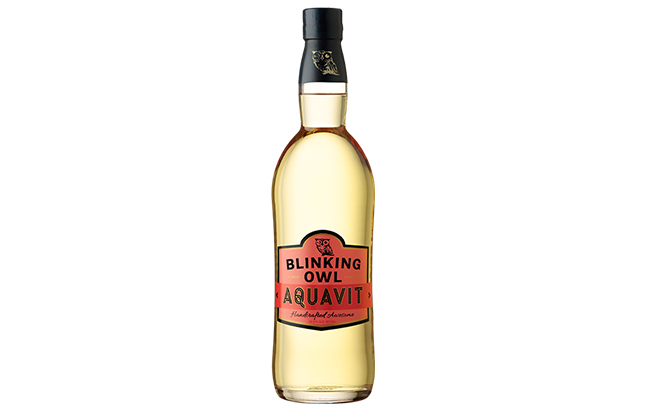 Speciality Spirits Taste Master 2020
Aquavit has seemingly found a new lease of life in the past couple of years, with many linking its growing success to the popularity of gin. In The Speciality Spirits Masters 2020 blind tasting, Blinking Owl Aquavit was awarded a Master medal in the Aquavit heat.
The expression was praised for its "intensely fruity nose" that was "exotic in style", with aromas of "candied oranges and apricot, plus a touch of banana".
On the palate, our judges found that the aquavit had a "herbal" flavour profile with a "fresh finish". Ivan Dixon, independent spirits consultant and judge, said Blinking Owl presented an interesting example of aquavit because it was "very different".
Blinking Owl Aquavit is bottled at 42.5% ABV and is made in California. The expression is produced using organic wheat and malted barley, and by macerating 10 organic botanicals – including a final steep in caraway.
Charles Merser & Co Double Barrel Rum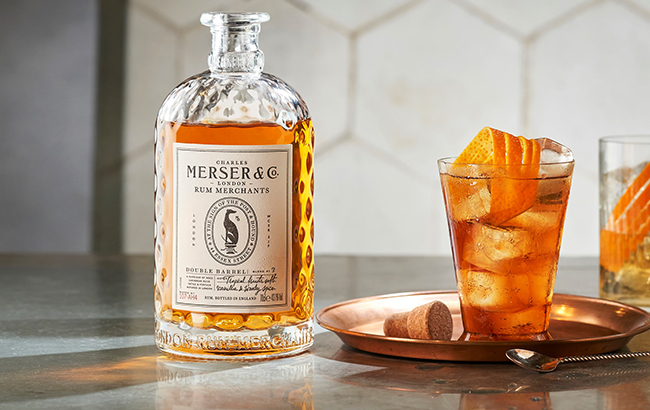 Design & Packaging Best in Class 2020
In the only competition that does not assess entries blind or based on taste, The Design & Packaging Masters aims to judge entries on their aesthetics – including sustainable credentials.
Looks are critical in bagging that first sale, and proving its power of persuasion was Charles Merser & Co Double Barrel Rum, which picked up a Master accolade in the Rum category.
"The bottle really stands out with the dimpled glass, which almost looks like a golf ball," remarked judge Bryan Rodriguez, wine and spirits buyer for Harvey Nichols. "It has a wooden stopper, cork and a smart, clean paper label. It looks very English, which represents the brand."
The rum launched in September 2019 as the first release from gin producer Hayman's new rum blending house, Charles Merser & Co, the first in London in more than 100 years.
The expression is a blend of rums from Barbados, Jamaica, the Dominican Republic and Panama, which are married in London for six months before being bottled at 43.1% ABV.