December restrictions see Britain's bar sales suffer
Sales in Britain's bars plummeted in December as 93% of venues across the country were closed for indoor drinking, according to new data.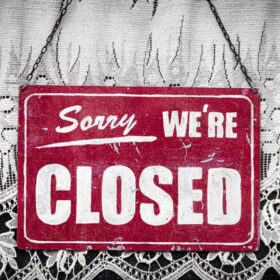 The latest Coffer Peach Business Tracker found Britain's bar sales were down 87% in December, and that just over half of the country's managed pubs, bars and restaurants were trading again after the November lockdown. However, by the end of December the total number of venues open was 9%.
According to CGA, 11% of pubs, 7% of bars and 5% of restaurants in Britain were open for indoor dining and drinking during the period.
The report also found sales in drinks-led pubs and bars were down 83.7% and 87.2% respectively between 30 November and 3 January.
At the end of December, underlying annual sales for the whole market were down 50.5% on the previous 12 months.
Karl Chessell, director of CGA, said: "Hopes that Christmas and new year would help at least part of the market recoup a little of the income lost earlier in 2020 were dashed when the government started to impose increasingly severe tier restrictions across England in the run-up to the Christmas break, with further prohibitions for new year, on top of the restrictions in place in Scotland and Wales.
"The tier system had already kept pubs and restaurants across large parts of the country closed from the start of the month, but the escalation of measures saw the sector effectively grind to a total standstill by the end of December, even before January's return to complete lockdown."
The UK government imposed stricter four-tier measures across the country in December. Under the rules, bars and pubs in tier two regions could only trade if customers had a 'substantial meal', while venues in tier three were forced to shut and could only offer takeaway services.
Tier four meant all non-essential shops and hospitality venues had to close, with the exception of providing food and drink for takeaways.
Paul Newman, head of leisure and hospitality, RSM, said: "December's results lay bare the stark reality facing the hospitality sector. The government's tier restrictions led to most sites shuttering early in the month, compounding pressure on costs with operators already committed to serious outlays with suppliers to meet anticipated festive demand.
"With new year lockdown measures unlikely to be lifted before Easter – in an optimistic scenario – the hospitality industry is left facing its greatest challenge yet."
Trade groups have repeatedly called for further government support for hospitality businesses affected by the lockdown orders across the UK. Earlier this week, UK Hospitality said financial support for Scottish hospitality firms must be "expanded swiftly" to save businesses.