Top 10 Tequila and mezcal acquisitions
By Nicola Carruthers
Tequila and mezcal have stolen the spotlight in recent years as major players splash their cash on super-premium brands and celebrities jump on the bandwagon. Here, we look at the biggest acquisitions across agave-based spirits.
The popularity of Tequila and mezcal has been boosted by star power and its authenticity cues. In the US, consumption of mezcal grew by 40% in 2019 while Tequila rose by 9.3%, according to IWSR Drinks Market Analysis.
A number of famous faces have entered agave spirits in recent years, including Rita Ora and Dwayne 'The Rock' Johnson, adding buzz to the booming sector.
Over the past few years, several drinks groups have made their first moves into Tequila and mezcal including Diageo, Pernod Ricard and Campari Group. Meanwhile, some of these multinationals have also expanded their agave spirits portfolio with new and established brands.
Some notable omissions from our top 10 list include Bacardi's purchase of a minority stake in Ilegal Mezcal in 2017, while it was also announced recently that family-owned firm Trinchero Family Estates had entered the Tequila category with the acquisition of Tres Agaves.
Click through the following pages to see our selection of the top 10 acquisitions across the Tequila and mezcal category in recent years. 
Diageo and Casamigos
One of the biggest Tequila deals in the past few years was Diageo's US$1 billion spend on Casamigos, the brand co-founded by actor George Clooney.
The deal, which was announced in June 2017 and completed two months later, saw Diageo initially pay US$700m for the brand. The firm will potentially pay a further US$300m depending on Casamigos's performance over the next 10 years
Casamigos is the fourth brand in Diageo's Tequila portfolio, which also includes Don Julio, Deleón, and Peligroso.
At the time of the deal, Diageo said it would focus on expanding the presence of Casamigos in both its key US market and internationally.
Casamigos was founded in 2013 by Clooney, Rande Gerber and Mike Meldman.
Casamigos and Don Julio have boosted Diageo's financial results in recent years, with both brands increasing by double digits during the group's fiscal 2020.
Pernod Ricard and Del Maguey
In August 2017, French firm Pernod Ricard moved into mezcal with the purchase of a majority stake in Del Maguey Single Village Mezcal for an undisclosed sum.
Del Maguey was established in 1995 by Ron Cooper, an artist and entrepreneur, and comprises a range of super-premium, hand-crafted mezcals from Oaxaca, Mexico.
Produced using Zapotec processes, the 'Single Village' name references the place where each expression is made.
Del Maguey sits within Pernod Ricard's speciality brands division, which includes brands such as Lillet apéritif, Monkey 47 gin and Altos Tequila.
Pernod Ricard and Avión Spirits
Six months after entering the mezcal category, Pernod Ricard completed its acquisition of the remaining stake in Avión Spirits, owner of Tequila brand Avión, for an undisclosed sum.
The French drinks group has owned 84% of the Tequila brand since July 2014. The deal follows a joint venture established between Pernod Ricard and the Tequila brand in 2011.
Described as a small-batch, ultra-premium Tequila, Avión was founded by Ken Austin and is produced with the Lopez family, a fifth generation agave grower. American rapper Jeezy joined forces with Tequila Avion in 2013 when he was named multicultural advisor of the brand.
Ultra-premium Avión joined super-premium Altos in the French drinks group's Tequila portfolio.
Bacardi and Patrón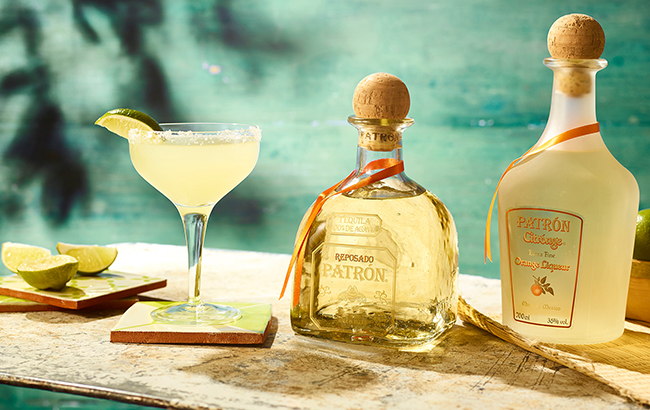 Jaws dropped when Bacardi made a play for Patrón Spirits International, announcing it would buy the Tequila maker in a deal worth US$5.1bn in January 2018.
The agreement saw Bermuda-based Bacardi purchase 100% of Patrón Spirits International and its namesake ultra-premium Tequila brand. Bacardi first bought a "significant" minority stake in the brand in 2008.
Citing IWSR data, Bacardi said at the time of the deal that full ownership of Patrón would make it the second largest spirits company by value market share in the US, and the number one super-premium spirits player in the country.
Patrón joined Bacardi's Tequila stable, which includes the Cazadores and Corzo brands.
Diageo and Pierde Almas
In May 2018, Diageo acquired super-premium mezcal brand Pierde Almas for an undisclosed sum.
Pierde Almas is produced in Oaxaca, Mexico from 100% naturally fermented agave.
The brand became the second mezcal in Diageo's portfolio, following the company's launch of a mezcal under its Casamigos Tequila brand.
Chris Noth and Ambhar Tequila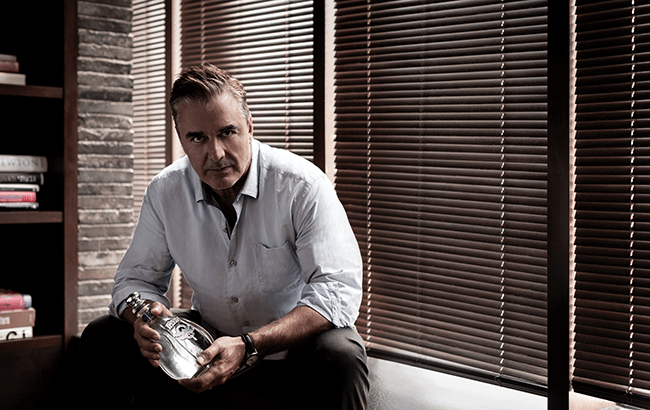 The Tequila category has seen a number of celebrities jump on the bandwagon, including Sex and the City star Chris Noth. The American actor delved into the world of Tequila with the purchase of a majority stake in Ambhar Tequila in August 2018.
The Ambhar Tequila range consists of Plata, Reposado, and Añejo expressions, and is made in small batches from 100% Blue Agave. There are also new products in the pipeline, including an extra añejo Tequila, flavoured Tequilas and special reserve releases. Noth's main responsibility with Ambhar is as an ambassador for the brand.
To read our full interview with Noth from earlier this year, click here.
Constellation Brands and El Silencio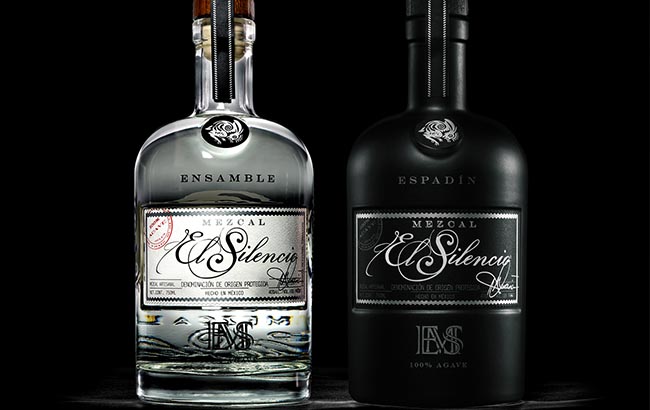 US drinks firm Constellation Brands also moved into mezcal in April 2019 with a purchase of a minority stake in Mezcal El Silencio for an undisclosed sum.
It was acquired through the company's venture capital group, Constellation Ventures, which makes investments in emerging brands that "provide strong scalability, consumer appeal and a point of differentiation in the market".
Founded in Santa Monica, Los Angeles, in 2013, Mezcal El Silencio is made in Oaxaca, Mexico. Sales are focussed on the California market.
Fausto Zapata, CEO and co‐founder of the brand, told The Spirits Business last year that the investment "has fuelled growth via operations, marketing, and infrastructure". The brand ramped up its availability in the US in 2018 with a tie‐up with Southern Glazer's Wine & Spirits.
Eastside Distilling and Azuñia Tequila
In September 2019, Portland-based Eastside Distilling made its first foray into Tequila with the acquisition of Azuñia in a deal worth approximately US$14.7m.
Prior to Eastside's acquisition, Azuñia was owned by Intersect Beverage.
Azuñia produces Blanco Organic Tequila, Reposado Organic Tequila, Añejo Tequila, and Azuñia Black Tequila from 100% Blue Weber agave in Mexico.
The brand's 12-month sales to June 2019 were valued at US$3.5m, an increase of 37% compared to the same period the previous year.
Campari Group and Montelobos
In October 2019, Italy's Campari Group took a controlling stake in Montelobos, marking the group's entry into the mezcal category.
The US$35.7m acquisition also included the purchase of Ancho Reyes liqueur. Campari Group owns a 51% stake in the brands, which were created by Mexican spirits firm Casa Lumbre.
Montelobos is an artisanal mezcal produced by Mexican distiller Iván Saldaña. As part of the acquisition, Campari Group leveraged a fully integrated supply chain for the two brands through leased production and bottling facilities.
The agave used to make Montelobos mezcal is sourced through third‐party agreements with major local growers, and these partnerships continue to be managed in continuity with past arrangements.
With Montelobos, Campari Group will focus on the US market. The company also owns super‐premium Tequila brand Espolòn, which grew by 24.9% according to Campari Group's first nine months of 2019.
Pernod Ricard and Ojo de Tigre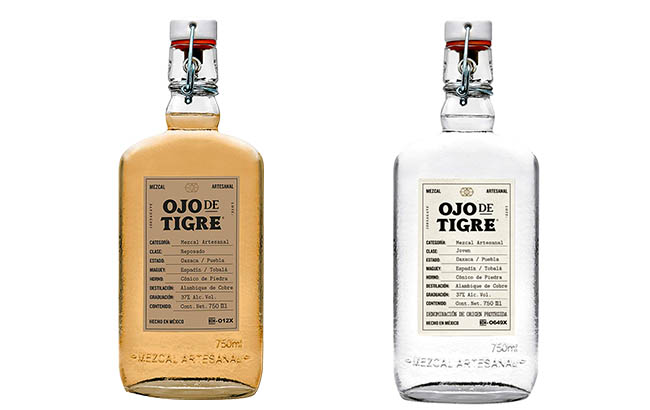 Pernod Ricard makes its third and final appearance on our list, with the firm investing in super-premium mezcal Ojo de Tigre in July 2020.
The French group did not confirm whether the partnership included the purchase of a minority or majority stake in the brand. Ojo de Tigre joins Del Maguey in Pernod Ricard's mezcal portfolio.
Ojo de Tigre is described as a small-batch mezcal made using sustainable agave from the Tobala and Espadín plants. The Ojo de Tigre range consists of Joven and Reposado mezcals.
The brand's parent company is Mexican spirits firm Casa Lumbre, the maker of Montelobos mezcal. Ojo de Tigre was co-founded by Mexican actor and producer Luis Gerardo Mendez.