How acquisitions could affect the mezcal category
By Nicola Carruthers
Big businesses are buying up independent mezcal producers. But will they be able to leverage their investments, and is there enough raw material to support their plans?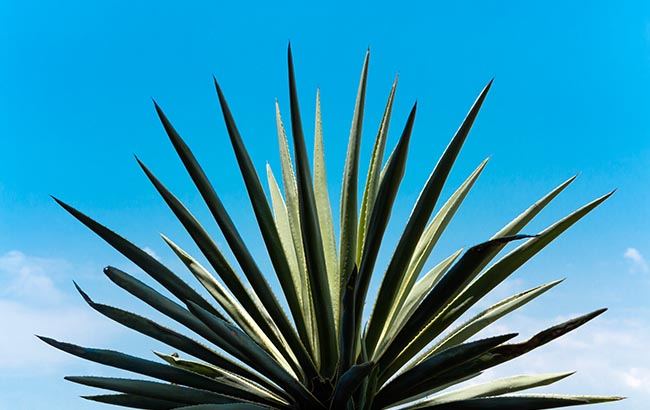 *This feature was originally published in the February 2020 issue of The Spirits Business
Though it remains a small player in the spirits world, mezcal is enjoying a major spike in popularity – and this hasn't gone unnoticed by major drinks groups. Mezcal continues to be a hit in the US, where consumption of the agave‐based spirit grew by 40% in 2019, according to IWSR Drinks Market Analysis, compared to 9.3% for Tequila.
As interest in agave‐based spirits blossoms, mezcal has attracted major investment from leading drinks groups. Bacardi snapped up a minority stake in Ilegal Mezcal in 2017, and was shortly followed by Pernod Ricard's purchase of Del Maguey. In 2018, Diageo acquired super‐premium brand Pierde Almas and extended its Casamigos Tequila line with the launch of a mezcal. Last year saw two new key players enter the category. US firm Constellation Brands acquired a minority share in Los Angeles‐based Mezcal El Silencio, while Italy's Campari Group took a controlling stake in Montelobos.
"The acquisitions reflect the fact that it's an exciting time for mezcal, particularly in the US," says Stephen Rannekleiv, global sector strategist for beverages at Rabobank. "The Tequila business has been booming, and has created an opportunity for consumers to explore the next level of mezcal." Rannekleiv says the deals will "create strong distribution and awareness with consumers".
Campari Group's US$35.7 million acquisition of Montelobos, which also included Ancho Reyes liqueur, means the Wild Turkey owner now controls a 51% stake in the brands. The firm sees opportunity in the "very positive mixology trend", which could complement the "very positive performance" of its super‐premium Tequila brand Espolòn, which grew by 24.9%, in Campari Group's first nine months of 2019.
Montelobos is an artisanal mezcal produced by Mexican distiller Iván Saldaña. As part of the acquisition, Campari Group has leveraged a fully integrated supply chain for the two brands through leased production and bottling facilities.
The agave used to make Montelobos mezcal is sourced through third‐party agreements with major local growers, and these partnerships will continue to be managed in continuity with past arrangements.
With Montelobos, Campari Group will focus on the US market. The firm's CEO, Bob Kunze‐Concewitz, says: "Mezcal is quite an interesting category whose remarkable growth in the past few years has been mostly driven by the US market, our largest market, representing 28% of group net sales. The true craftsmanship of mezcal production, which justifies the premium price point, is one more reason to consider Montelobos a valuable addition to our portfolio of premium‐ and super‐premium brands."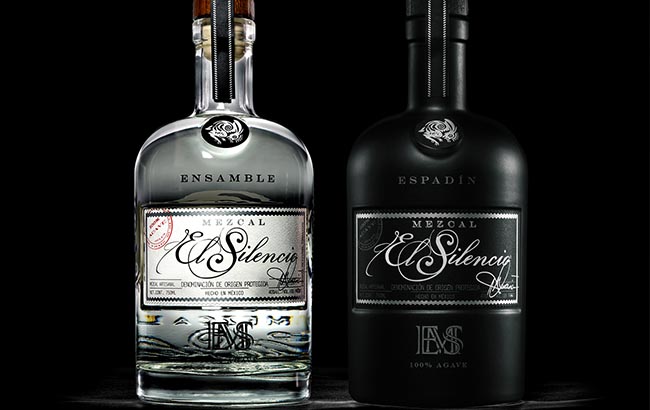 US firm Constellation Brands acquired El Silencio mezcal through its venture capital group, Constellation Ventures, which makes investments in emerging brands that "provide strong scalability, consumer appeal and a point of differentiation in the market".
Founded in Santa Monica, Los Angeles, in 2013, Mezcal El Silencio is made in Oaxaca, Mexico. Fausto Zapata, CEO and co‐founder of the brand, says the investment "has fuelled growth via operations, marketing, and infrastructure". The brand ramped up its availability in the US in 2018 with a tie‐up with Southern Glazer's Wine & Spirits.
"El Silencio fits our strategy of identifying premium, emerging brands in categories that provide strong scalability, and are run by talented and innovative people like Fausto and the El Silencio team," says Jennifer Evans, vice president of Constellation Ventures.
"This investment allows Constellation to share advice and provide our expertise and guidance, while gaining insights that ensure we are at the forefront of the evolving alcohol beverage landscape."
The companies are planning to focus on "strong growth, creative branding and forward‐thinking innovation". Sales will focus on the Californian market, initially in Los Angeles, followed by San Diego and San Francisco.
Eduardo Gomez, founder of the UK's Tequila & Mezcal Fest, says these companies must maintain the "artisanal production of mezcal, which is often made by families in Mexico". Rannekleiv adds that companies are "looking for ways to scale up without losing authenticity".
Gomez says acquisitions "will continue to happen" with more brands "getting prepared to be sold or purchased". Gomez says it can be difficult for companies to create their own mezcal. "As an outsider to go down to Mexico and buy a palenque, or piece of land, and build, and get the certifications and all the paperwork is very complex," he explains.
DIFFICULT TO SCALE UP
Rannekleiv highlights the difficulty of increasing production. He says: "There are very few brands with any meaningful scale. Even if you're acquiring something, you're almost starting from scratch.
"There are a limited number of mezcal brands that you can scale up and achieve the scale that large brand owners need. It's hard to do this on a massive scale because of the rules around how it needs to be made if you're going to call it artisanal."
Zapata is also concerned about the sustainability of agave. "Players that come in and sweep up agave without a proper plan for its future growth and for the support of its farmers are putting the category at risk," he says. "This is a particularly sensitive issue when it comes to wild agaves. There is always ample room for growth when planning properly."
While mezcal is "more flexible" than Tequila in the varietals producers are able to use, growing agave is a "seven‐ or eight‐year process", adds Rannekleiv. "Because it's such a long production cycle, it's easy to move into cycles of over‐supply and under‐supply. Right now Tequila is really struggling with a supply shortage, which will likely in the coming years move into excess supply. The same challenges face mezcal."