The big interview: Chris Noth
By Melita Kiely
Actor Chris Noth is the face – and the majority shareholder – of Ambhar Tequila. But don't think that his involvement in the brand is a star's vanity project. As he tells The Spirits Business, he is deadly serious about the drink's success.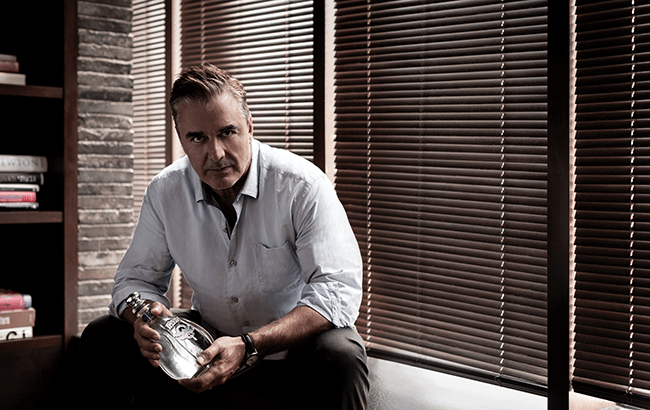 *This feature was first published in the June 2020 issue of The Spirits Business magazine.
"As we like to say at Ambhar, 'why not?'," quips Chris Noth when I ask why he became part of the Ambhar Tequila story. The Covid-19 pandemic scuppered Noth's plans to travel to the UK in April, so our interview takes place over Zoom on a balmy London evening while the sun scorches at up to 100°F at Noth's LA home.
It's been almost 18 months since Noth acquired a majority stake in ultra-premium Tequila brand Ambhar, joining the ever-growing list of celebrities who have taken to the agave-based category. But seeing some of his peers succeed in the fast-growing Tequila category had next to no influence on Noth's involvement with Ambhar, he explains.
"There are tons of products that are attaching themselves to different celebrities and so you have to distinguish yours from others in a real way so that it doesn't appear as a gimmick, as 'oh, Mr Big Tequila', you know, 'he's just like all the others'," Noth says. "You have to transcend that so that people see that the product itself is the star of the show and that I'm on board because I believe in it, I drink it and I'm attached to it."
Best known for his time in front of the camera, Noth has had major roles in his decades-long acting career, most notably playing leading parts in Sex and the City, Law & Order and The Good Wife. The Tequila business is new territory for Noth, he admits.
Like many people, Noth's earliest memories of Tequila are "doing shots and drinking beer with my other college friends", he recalls. "I considered it something to do when you're at a bar with a bunch of friends then the next day you were hungover and throwing up. So I didn't experience Tequila as something to be savoured like a good whisky."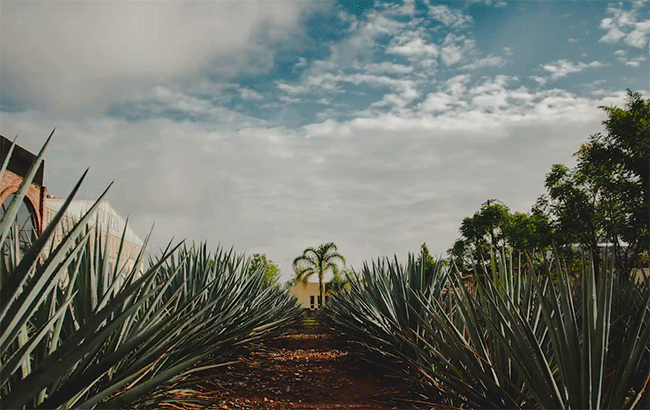 The perfect drink
That all changed when Noth was introduced to Ambhar by a mutual friend of his and Ambhar CEO and founder Jaime Celorio. When the three got together and tried the Ambhar collection – Ambhar Plata, Ambhar Reposado and Ambar Añejo – Noth says: "I felt like I tasted Tequila for the first time.
"I became especially fond of the añejo. I like to smoke a good cigar once in a while and, for me, it's the perfect drink to have at the end of the day. I don't mix it, just maybe add one ice cube. It's also great to have with a few friends so that you're actually relishing what you're tasting and taking your time with it. I was sold the minute I tasted it and saw the whole package."
Ambhar's bottle design was modelled on the old canteens cowboys used to carry in the days of Prohibition in the US, when they also used to refer to Tequila as 'Mexican brandy', according to Celorio.
The bottles are also adorned with a dragonfly to symbolise luck, joy and the 'guardians of the agave', a nod to the dragonflies that flock to the agave fields when the plants are harvested.
Noth's main responsibility with Ambhar is as an ambassador for the brand, he explains, working to promote the name. The brand is still small in the grand scheme of things, producing around 300,000 bottles a year.
"Tequila, and all spirits, is extremely competitive – I think it's worse than the acting market," he laughs. "So a big challenge for us is getting Ambhar out there." Noth and Celorio are eager to grow the brand's availability in the US, and Ambhar has recently expanded to the UK and Canada. "We just need to get the word out," Noth says. "So my job really is to help promote it, to help give it a face, so to speak."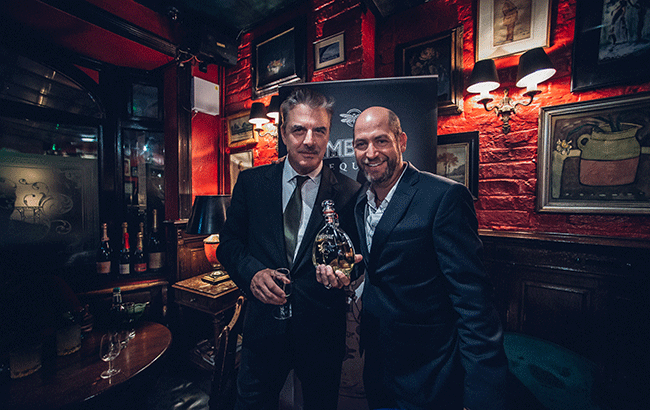 Acting schedules are notorious for early call times and late finishes, and the demands of running a business are equally high-pressure, too. How then does Noth balance acting with his Ambhar responsibilities?
"It's pretty seamless," he explains. "Jaime and I agree that when I'm acting I'm acting." But when he has breaks he is able to work on the brand. "For instance, we went up to Toronto and my friend, Diane Lang, helped us secure a buyer there."
Achieving distribution in Toronto is one of Noth's proudest moments to date with Ambhar. "Every time we open up somewhere new the response that we get is terrific," he adds. "I'm always proud when I give it to people I know so that they can see it's not just a gimmick, like 'oh, I'm just going to put my name on this'."
The US is Ambhar's biggest market, but Noth and Celorio eye "huge potential" in Asia. After the pandemic when filming can resume as normal, Noth hopes to push Ambhar into the view of consumers as much as possible.
"I would love, if I'm able to, for future movies or shows, to ask the producers if we can do a bit of product placement for Ambhar, you know, can my character be drinking Ambhar, or can I put it in the shot here somehow," he says. "Being part of Ambhar is something new and different for me, and I'm also learning as I go from the best."
New releases
New products are also in the pipeline. Ambhar recently launched a cristalino expression in Mexico, which will also be rolled out to the US shortly. An extra añejo Tequila is also waiting for its official launch date, which the brand hopes will be this year. Other expressions, such as flavoured Tequilas and special reserve releases, are also being planned to launch at the start of 2021.
Unfortunately, the Covid-19 crisis has put much of Noth's plans with Ambhar Tequila on hold. The brand had planned a big tasting and food-pairing event in Canary Wharf in London, but it had to be cancelled because of the pandemic. "We had a lot of trips planned to Texas and Mexico for me to meet people, but everything is on hold right now," Noth says.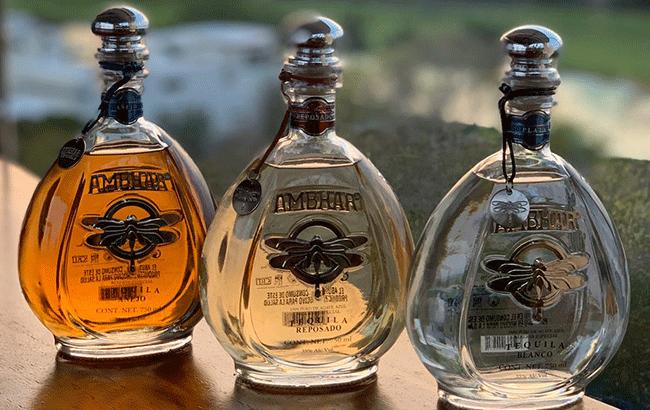 Thankfully, production of Ambhar has been largely unaffected because the Mexican government deemed agave farming to be an essential business during the pandemic – a critical decision considering the region is ready to harvest this year's agave ahead of the rainy season. Noth and the Ambhar team were keen to do their part in supporting those working on the frontline during the coronavirus crisis.
As such, the brand pledged that for every two bottles of Ambhar Tequila purchased from the brand's website, Ambhar would cover the shipping costs and donate 30% of the proceeds to the FDNY Foundation, the official not-for-profit organisation of the New York City Fire Department. "These brave men and women are on the frontlines helping people and we'd like to help them out a little too," Noth says.
The on-trade is another area of utmost importance for the Ambhar Tequila brand – but a channel that has been grossly affected by the pandemic, as lockdown orders were introduced worldwide. Noth already co-owns a bar in New York, The Cutting Room, and believes the on-trade will be significant in Ambhar's success once it reopens.
Something real
"We've got to be a part of that space, and I think we belong in that category," Noth says. "There's no denying that people are very interested in new kinds of ways of drinking alcohol, but the base has to be there.
"It's no good making a Tequila that when you cover it with mixers, you can't tell the difference anyway. You have to start with something real like what we have, something that can stand on its own and you can drink it with pleasure."
Noth is determined to prove his credibility as a serious player in Tequila and confident that as long as the brand can continue getting liquid to lips, Ambhar will do much of the talking for him.
"Coming from an acting background, I do feel like I have something to prove but at the same time I don't," Noth says. "Once people taste the Tequila and see the packaging, they'll understand. As I said, the taste, the bottle, the way it's made, the presentation – I think if I can get beyond the celebrity part and get to the real goods then I'll have done my job."
It certainly seems like it will be all systems go once the world starts turning again after Covid-19 – and ambitions for Ambhar are big. "I want it in every city in the United States and every classy bar and restaurant," Noth says with determination. "I want it to be a name that is associated with the best Tequila, a specialty brand but something that is available for people who want great Tequila.
"I can't wait to walk into somewhere and see that bottle on the bar; there are so many places where I'd like to see it in New York and LA. I just feel it could have a home everywhere – except fast-food places," he laughs.