Spirits industry responds to Black Lives Matter
By Owen Bellwood
The Black Lives Matter movement has highlighted the urgent need to stamp out systematic racism from all areas of society and create a more inclusive, diverse world. SB investigates how the spirits sector has responded to calls for change.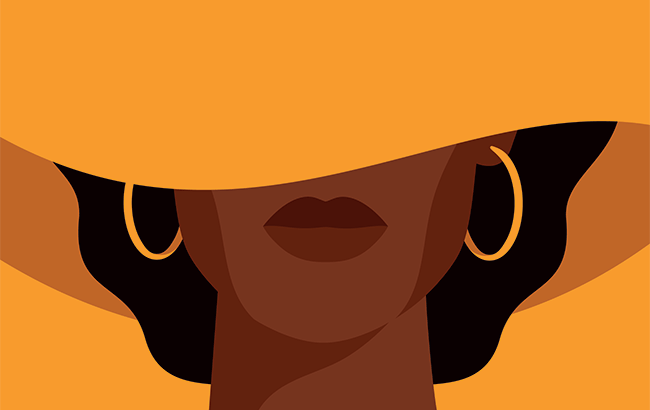 On 25 May 2020, African-American George Floyd was killed in Minneapolis by a white police officer, who knelt on Floyd's neck for almost nine minutes. Footage of the shocking event was seen around the world, sparking protests against police brutality and strengthening calls for an end to racial inequality.
"We cannot un-watch that, and I believe the Black Lives Matter movement is making sure we never forget it," says Fawn Weaver, CEO of American whiskey brand Uncle Nearest. "This is the first time in my generation where we've seen every race and background give a damn about the systematic racial inequality of Black people around the world. Blacks could not fix this issue on our own – we needed the support of everyone and we now have it."
Soon after the incident, the drinks industry began issuing its support for the movement. A statement from Beam Suntory said it "condemns racial injustice and racism in all forms", and that the firm stands with its "Black employees, partners, customers, communities and all who are frustrated that progress isn't coming fast enough".
Jack Daniel's owner Brown-Forman announced its Be Better, Do Better pledge, which said it would commit to educating itself about what it means to be anti-racist, and explore and strengthen the firm's partnerships with distributors, suppliers, and agencies to help it bring more diversity into the alcohol sector.
"The industry needs to be open, listen and be flexible," says Samara Rivers, founder of the Black Bourbon Society. "This is a year of transformation for all of us. We've got to address the blind spots that we've always ignored within ourselves."
Brown-Forman followed its Be Better, Do Better pledge with the creation of the Nearest & Jack Advancement initiative, a US$5 million fund to boost diversity in American whiskey, created in partnership with Uncle Nearest. The scheme saw the firms create the Nearest Green School of Distilling, develop the Leadership Acceleration Program (LAP) for apprenticeships and form the Business Incubation Program (BIP), which will provide expertise and resources to African-American entrepreneurs entering the spirits sector.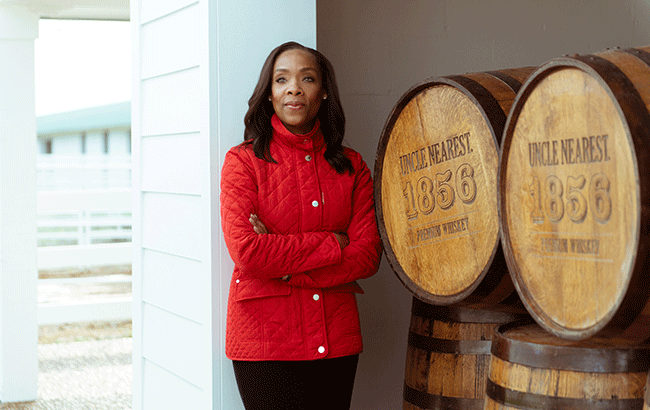 "It's imperative that people of colour, especially African-Americans, see more people like them in leadership positions in our industry to know this is a place where they can achieve great success," says Weaver. "The measure of success for each of the initiatives are clear cut. In the LAP, success means each of these roles in our industry – head distiller, head of maturation, distillery plant/operations manager and head of marketing or distribution – will have a Black person in them within the next few years. For the BIP, it will be equally as simple to gauge success, as it will be based on how the Black-owned brands we help will grow in the years to come."
Weaver says investments through the initiative are not to yield anything for Uncle Nearest, Jack Daniel's or any of the other distillery owners involved. The brands are simply there to help, Weaver notes.
Meanwhile, US firm Constellation Brands announced a US$100m investment in Black and minority-owned alcohol businesses over the next 10 years as part of its Focus on Minority Founders programme. Diageo has pledged US$20m to help Black communities and businesses in the US through its Community Fund. The Black Bourbon Society also launched Diversity Distilled, a non-profit consultancy firm. "We decided to launch Diversity Distilled to really take a deeper look at how to be more diverse and inclusive within the corporate structures in these distilling organisations," explains Rivers.
Robust policies
Diversity Distilled was established in January, but its announcement and plans to host the ­Diversity Distilled Spirits Conference were delayed due to the Covid-19 pandemic. It aims to advise spirits brands on creating and implementing robust diversity and inclusion policies in their corporate structures.
Rivers says: "We thought it was poignant to bring Diversity Distilled back to the forefront and back to this mission of pushing to get rid of systemic racism and implicit bias. Let's really talk about what it means to be diverse and inclusive – especially within brands themselves."
The Black Lives Matter movement has also highlighted the need to address hate speech and racist content published on social media. The Stop Hate for Profit initiative saw spirits producers Brown-Forman, Beam Suntory, Diageo and Pernod Ricard join with firms including Coca-Cola, Ford and Adidas in pausing paid advertising on social media throughout July.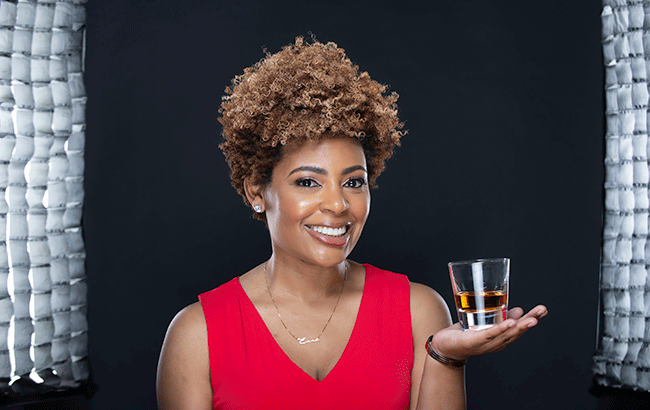 "As creators of conviviality, our mission is to bring people together to celebrate the moments that make life worth living, and social media is an incredible tool for doing just that," says Ann Mukherjee, Pernod Ricard North America CEO. "But when hate speech is allowed to spread on social media, it can divide, deride and tear people apart."
Mukherjee says the campaign is about demonstrating that brands and consumers want social media companies to take more urgent action to prevent the spread of hate online. As well as participating in the social media boycott, Pernod Ricard is in the midst of creating a crowd-sourcing app to help consumers flag hate speech online. The app will allow users to identify and report content they find offensive directly to brands and firms. Brands can then use their influence to review and remove the content if needed.
"We want to facilitate that process, leveraging our influence to create a more transparent and positive world with an internet that is safe for all," adds Mukherjee. "Companies like ours can and should play a bigger role in problem solving than just withholding advertising dollars. We want to create a tool that makes it easier for consumers' voices to be heard when they see hate speech spreading online."
It seems the industry is changing, but Weaver says Uncle Nearest is the only Black-owned brand available in every state in the US and overseas. "We need more, a lot more," she says. "But that only happens if Black-owned brands that are putting out quality products are supported. Ask your distributor what they carry that is Black-owned and immediately set up a tasting. If the product is something your consumers will enjoy, buy it, and a lot of it."
Forcing change
The Black Lives Matter movement is fostering change around the world, sparking debate and forcing changes that should make the industry a more equal place.
"Pernod Ricard USA believes that the way our system treats Black individuals and communities is fundamentally broken and needs to be addressed," says Mukherjee. "Black Lives Matter does not mean ­only Black lives matter. It is meant to bring attention to the urgent need to recognise that Black lives should matter as much as any life, in a country in which Black people have disproportionately endured centuries of abuse, systemic racism and indignities.
"We believe that by addressing issues of racial equity and justice, we are playing a role in advancing the human rights of all people. We believe the issue of racial inequity is inherently at the root of many other issues our country is facing. It is important to us, as a company committed to bringing people together, to speak out and take action on issues that are unnecessarily dividing us as a country, as issues of race are today."