Jack Daniel's and Uncle Nearest create $5m diversity initiative
Nearest Green Distillery and Jack Daniel's have jointly pledged US$5 million as part of a new initiative to boost diversity across the American whiskey industry.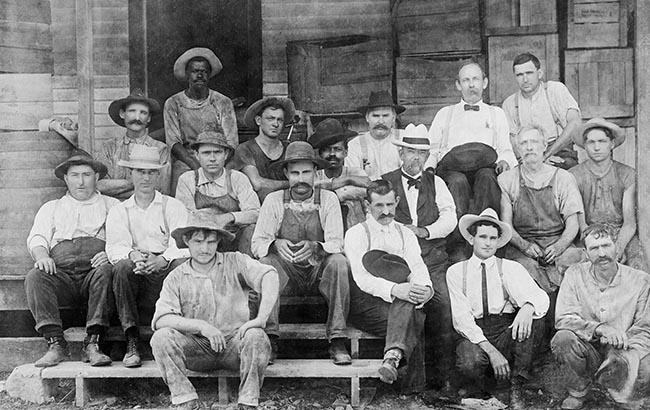 The Nearest & Jack Advancement Initiative will see the two brands create the Nearest Green School of Distilling, develop the Leadership Acceleration Program (LAP) for apprenticeships and form the Business Incubation Program (BIP), which will provide expertise and resources to African-American entrepreneurs entering the spirits sector.
Uncle Nearest was founded by the first known African-American master distiller, Nathan 'Nearest' Green. The American whiskey producer opened its Nearest Green Distillery in Tennessee in September last year.
"Generally, when companies talk about the need to improve diversity, few immediate action steps follow," said Fawn Weaver, CEO, Uncle Nearest. "Our group is different. We are doers, and we all agreed to work together to improve diversity in our industry, and specifically, a way to get African-Americans into top positions within our industry.
"Nearest Green taught Jack Daniel how to make Tennessee whiskey and we're incredibly proud our companies are joining forces to further their legacies of excellence, and to make distilling and the whiskey industry we love more diverse."
Tennessee-based Motlow State College has worked with leaders from both companies for the past year to develop a curriculum for the Nearest Green School of Distilling. The programme is now awaiting approval and may be offered as early as autumn 2021.
The LAP will offer apprenticeships to African-Americans currently in the whiskey industry, who want to become a head distiller, head of maturation or production manager. The inaugural apprentices have already been chosen and will begin working at top distilleries across the US.
Furthermore, the BIP will offer entrepreneurs mentorship in all areas of distilling, including access to marketing firms, branding executives, expanded distribution networks and other assets and opportunities to grow their spirits businesses.
Lawson Whiting, president and CEO of Jack Daniel's owner Brown-Forman, said: "This collaboration allows the extraordinary friendship of Nearest and Jack, and the hope they embodied during racially divided times in our country's history, to help us advance the next generation of African-American leaders in our industry."
The new initiative will be led by an advisory board with members from both Nearest Green and Jack Daniel's.
If you're looking to diversify your at-home spirits collection, here are 10 black-owned brands worth checking out.