Kopparberg releases Passionfruit & Orange Gin
By Nicola Carruthers
Swedish cider producer Kopparberg has extended its spirits range with the launch of a passionfruit and orange-flavoured gin.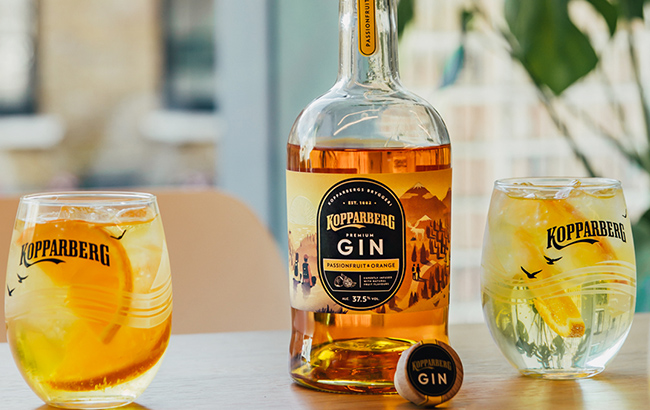 The expression has launched following the "unprecedented success" of Kopparberg's pink Strawberry & Lime and Mixed Fruit gins last year.
Said to have a "bold and exotic taste", Kopparberg Passionfruit & Orange Gin is bottled at 37.5% ABV and is infused with passionfruit and orange.
Kopparberg said sales of flavoured gin are thriving with consumption up 750%, according to figures from the Wine and Spirit Trade Association (WSTA).
Rob Salvesen, Kopparberg's head of marketing, said: "Gin consumption is predicted to rise by over 50% in the next four years (IWSR) and due to increasing demand for new flavours, we are excited to be launching our new Passionfruit & Orange flavoured gin to the UK this spring.
"Our passionfruit cider, launched in 2019, has proved a popular choice for drinkers and inspired us to replicate this flavour as our newest gin offering.
"The gin market is continuing to boom and this new flavour delivers a bold and refreshing taste, offering gin drinkers even more variety within the Kopparberg gin portfolio."
The new gin is recommended served over ice with tonic water or lemonade and garnished with a slice of orange.
Kopparberg Passionfruit & Orange Gin is available from select Tesco and Booker stores in the UK, priced at £20 (US$25.90) per 700ml. It is also available to wholesalers.
In June last year, Kopparberg moved into the ready-to-drink market with the launch of a canned strawberry and lime-flavoured gin and lemonade.