US online alcohol sales surpass $6bn
E-commerce alcohol sales in the US reached US$6.1 billion in 2021, according to new data released by Rabobank.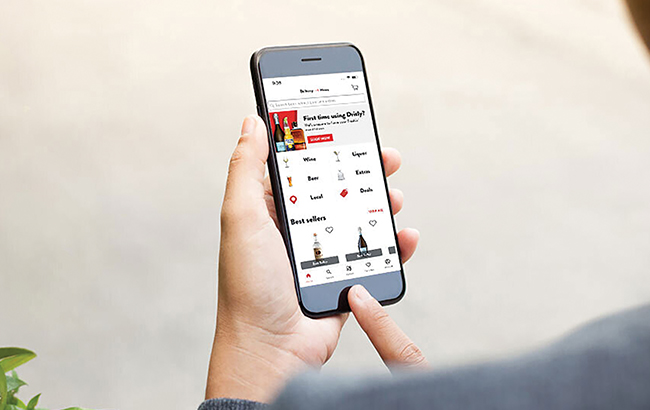 Rabobank's 2022 Alcohol E-commerce Playbook report looked at the US alcohol e-commerce market and how it has grown since the start of the pandemic.
The report forecasts that the online channel is set to be the biggest driver of industry growth for years to come.
Rabobank predicts online alcohol sales in the US will grow an additional 3.4% in 2022.
Rabobank noted that the average size of e-commerce teams at US alcohol companies has jumped by 117% since 2019.
"E-commerce will be the number-one driver of industry growth over the next decade and a critical component of brand building, awareness, and trial, both online and in-store," said Bourcard Nesin, a Rabo Research F&A beverages analyst, and author of the report.
"Companies that fail to proactively invest in their e-commerce teams will struggle to remain relevant and retain market share."
Analysis of major channels
Online sales now represent about 4% of all off-trade alcohol sales in the States, an increase of nearly 1.9% on 2019.
The online grocery and marketplace channels grew 271% in two years and are now nearly four times larger than they were pre-pandemic.
Online alcohol sales in the grocery channel increased 238% in 2020 and 9% last year. Rabobank said the increase is due to a large number of retail locations offering alcohol online.
Using Walmart as an example, Rabobank said only 200 of the chain's locations delivered alcohol by the end of 2019, but two years later, there were 1,500 stores delivering drinks.
Rabobank expects alcohol sales in the grocery channel to rise by 15% in 2020.
Furthermore, the report said online alcohol marketplaces increased by 274% in 2020, with the channel predicted to grow by 15% this year.
Rabobank said companies such as Drizly and Instacart obtained millions of customers and added thousands of stores to their retail networks. Together, the two companies have an 86% market share of sales in the channel.
The channel's success resulted in major merger and acquisition activity, including Uber's US$1.1 billion purchase of Drizly last year, Rabobank noted. In November 2021, e-commerce platform Reserve Bar agreed to acquire Minibar Delivery.
Meanwhile, speciality alcohol retailers, which includes large chain stores, state-owned retailers and independent shops with an online offering, increased by 151% in 2020. Rabobank said growth was driven by operators offering local delivery and curbside pick-up for the first time.
Last year, The Spirits Business analysed the latest investments in the alcohol e-commerce sector and how they could shape the online space.