Reserve Bar to buy Minibar Delivery
E-commerce platform Reserve Bar has agreed to acquire Minibar Delivery so it can move into on-demand alcohol in the US.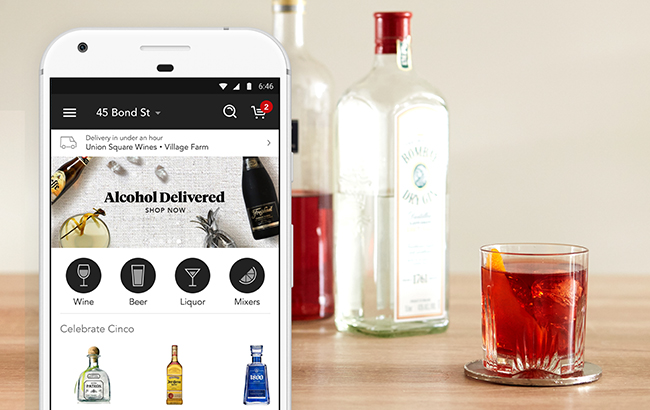 The move to purchase Minibar will allow the US firm to deliver spirits, wine, beer and ready-to-drink cocktails through the marketplace's 2,800 retail partners.
Reserve Bar said the acquisition accelerates the expansion of its retailer fulfilment network and planned introduction of on-demand delivery capabilities.
Through the merger, New York City-headquartered Minibar will be able to offer a wider range of products, including limited edition bottlings, as well as exclusive gift offerings and personalised products.
Furthermore, suppliers will have access to both companies' full range of marketing tactics, data and business intelligence, and technology solutions.
Together, the companies will expand their retail footprint to more than 5,000 locations by the end of 2021.
"This acquisition is born out of synergies generated by the complementary e-commerce segments we serve," said Lindsay Held, Reserve Bar CEO and co-founder.
"Reserve Bar primarily focuses on premium and luxury spirits, utilising ground shipping fulfilment, while Minibar Delivery has focused on meeting the customer's everyday needs for wine, spirits, beer, and ready-to-drink cocktails (RTDs), with on-demand delivery. Together, we can provide our clients with the best purchasing experience in the market.
"We also see significant product crossover synergies in offering Minibar Delivery customers the special limited editions and celebrity, craft and newly launched bottles that are showcased on Reserve Bar."
Following the acquisition, Lindsey Andrews will remain CEO of Minibar and will report to Held, who will take on the title of executive chairman of Minibar.
Demeter Advisory Group served as financial advisor to Reserve Bar. Terms of the deal have not been disclosed.
Jim Clerkin, chairman of Reserve Bar and co-founder of Demeter & Co, added: "I had the privilege of working with both trailblazing companies during my tenure as the CEO of Moët Hennessy and always had great admiration for both management teams.
"We are proud that this industry-consolidating acquisition firmly establishes Reserve Bar as the first spirits e-commerce company that can meet all consumer needs and occasions while accelerating the services and performance we offer to suppliers and retailers."
Earlier this year, distributor Southern Glazer's Wine & Spirits acquired an equity stake in Reserve Bar with an aim to 'accelerate growth', focusing on expanding its digital capability.
The acquisition is one of a number of moves in the e-commerce alcohol world over the past 12 months.
In February this year, Uber agreed to buy alcohol e-commerce platform Drizly for approximately US$1.1 billion.
Meanwhile, in September, online food ordering platform Door Dash revealed its plan to offer on-demand alcohol to consumers across the US, Canada and Australia.