UK on-trade welcomes financial help
Trade body UK Hospitality has welcomed additional financial support for the on-trade as businesses struggle with the omicron Covid-19 wave.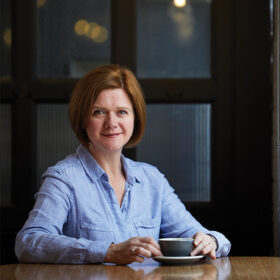 UK chancellor Rishi Sunak announced a fresh round of grants, of up to £6,000 (US$7,966) per venue, amounting to £1 billion (US$1.33bn) in additional support.
The chancellor also committed to providing a top-up of discretionary grant funding and £1.5bn (US$1.99bn) to support the supply chain.
The rent moratorium, meaning commercial tenants cannot be evicted if they cannot pay, also remains in place. Landlords have been urged to 'show patience with struggling hospitality tenants'.
The UK hospitality sector has seen a significant drop in footfall and a spike in cancelled bookings as cases of Covid-19 soar.
Kate Nicholls, UK Hospitality CEO, said: "This is a generous package building on existing hospitality support measures to provide an immediate emergency cash injection for those businesses who, through no fault of their own, have seen their most valuable trading period annihilated.
"It will help to secure jobs and business viability in the short term, particularly among small businesses in the sector, and we particularly welcome the boost to funds for the supply chain and event and business catering companies so badly affected by the reintroduction of work from home guidelines.
"It is a generous top-up emergency fund in addition to previous support and with a commitment from ministers to prioritise hospitality and its supply chain in allocation of funds.
"There is now a real urgency in getting this funding to businesses, so we urge local authorities to prioritise distribution of funds to make sure jobs and businesses are preserved through this difficult period."
Earlier this week, the Night Time Industries Association (NTIA) warned a third of late-night venues in the UK could close within a month without government support.
A survey of more than 500 nightclubs, bars, pubs and hospitality venues across the country showed venues have lost £46,000 (US$60,952) per site on average from cancellations during the festive period.