Rent crisis: 'single biggest issue' facing bars
Colossal rent debts weigh heavy around the neck of the hospitality industry. If the situation is not resolved, there could be far-reaching implications for future generations in the bar world, writes Amy Hopkins.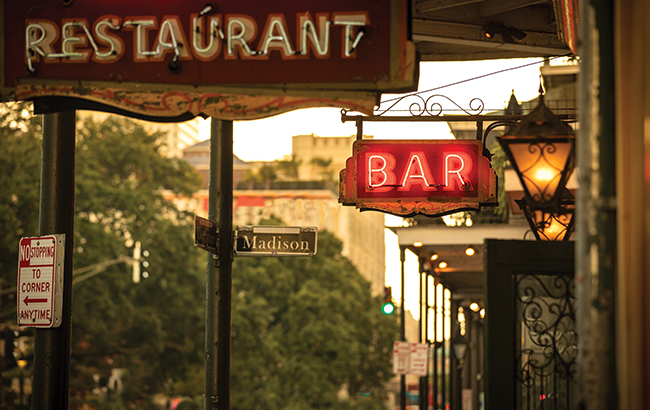 *This feature was originally published in the June 2021 issue of The Spirits Business. On 16 June 2021, the UK government announced a further nine-month extension on commercial eviction protection
The devastation wrought by the coronavirus pandemic on the hospitality sector is borne out in data from trade body UK Hospitality: over the course of one terrible year, 660,000 jobs have been lost, sales of £86 billion (US$122.3bn) have disappeared, and at least 12,000 businesses have permanently ceased trading.
One figure that continues to climb is the collective rent debt accrued by the sector since the first national lockdown in March 2020. Currently, the debt sits at an enormous £2.5bn, according to UK Hospitality, whose recent member survey found that more than half are not able to pay their arrears.
At the start of lockdown, the UK government announced a lease‐forfeiture moratorium to prevent landlords from evicting commercial tenants for non‐payment of rents. The moratorium has been extended a number of times, and is due to end on 30 June 2021.
Meanwhile, tenants and landlords have been left to come to their own arrangements with regards to repayments. However, a large number of discussions have hit an impasse, with UK Hospitality estimating that 40% of business owners have not been able to agree a rent concession with their landlords.
"Some landlords have taken a collaborative and supportive approach, but we've also seen a significant swathe of landlords reject this approach and be heavy handed and aggressive. The time has now come to get this issue sorted," says UK Hospitality CEO Kate Nicholls.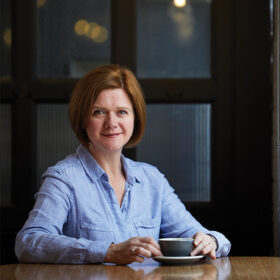 As such, the group is calling for "sustained and targeted intervention" from the UK government to help both parties reach an agreement. "To date the government's strategy – introducing and repeatedly extending a ban on enforcement action – has just kicked the problem down the road," adds Nicholls. UK Hospitality and other voices have warned that a "bloodbath" of closures will be inevitable if the crisis is not resolved, putting a further 330,000 jobs at risk.
Following the government's call for evidence on commercial rent debts, UK Hospitality submitted a number of proposals to safeguard the industry, all grounded in the principle that the financial burden caused by the pandemic should be fairly shouldered by both landlords and tenants.
Specifically, the group wants to see: existing protections extended and expanded; at least 50% of rent debt accrued during business closures written off, and at least 25% written off for the periods when businesses operated under Covid‐19 restrictions; and for landlords and tenants to agree reasonable repayment terms.
WAITING ON TENTERHOOKS
It is not yet known if lawmakers will heed the advice. In the meantime, business owners wait on tenterhooks. The prospect of paying out such hefty costs while continuing to operate under government‐mandated restrictions has left many in a state of anxiety, frustration and disbelief. For some, any affirmative action will be too little, too late.
"I have lost my entire business," says Jonathan Downey, who opened London cocktail institution Milk & Honey almost two decades ago. In a heartbreaking move that reverberated throughout the industry, Downey closed the esteemed Soho bar last September after 18 years of operation. He also permanently shuttered his street food venues Giant Robot, Dinerama and Hawker House, while his Model Market business will remain afloat until the end of September.
"By then, I would have lost everything I've ever built in hospitality," says Downey, who blames rent debt for each closure, calling it the "single biggest issue" facing the industry.
Over the course of two decades, Downey paid almost £4 million (US$5.7m) in rent to Milk & Honey's landlord, "but they would not agree to a pound of arrears being written off; nothing", he says.
Over the past year, Downey has grown what started out as a WhatsApp group into a lobby organisation called Hospitality Union. Through this he launched the #NationalTimeOut campaign, which calls on the government to legislate for a national system of turnover rent, meaning zero rent for the periods of no turnover during the pandemic. "[The government needs] an extraordinary response to extraordinary circumstances," says Downey. "They need to be imaginative and creative, and they just haven't done anything… and what they have done, they have done badly."
Downey believes that if landlords are not forced by legislation to accept drastically reduced terms, "they will never agree deals". Through Hospitality Union, Downey has heard numerous stories of callous behaviour by landlords, and even threats of violence. He hopes the new organisation will offer a platform for small business owners who often lack negotiating power and resources to join forces and influence positive change.
Peter Thornton, chief financial officer of London‐based live music venue The Piano Works, is calling for the UK government to adopt Australia's rent‐relief model, which operates on a principle of proportionality.
Similar to Downey's turnover rent proposal, this would mean rent relief would be proportionate to the tenant's reduction in trade, with rent waivers constituting at least 50% of the total rent reduction.
"A lot of commercial businesses are opening in an uncertain environment, which could prove to be challenging for cash flow, while also dealing with the pressure of potential landlord action to repay rent arrears," says Thornton. "We are not asking for further support by the government, but we are asking for a fair‐for‐all and mandated solution to the rent problem that ensures landlords and tenants work together… and share the burden of the pandemic, in which case the Australian rent‐relief model would be a strong, viable solution."
Meanwhile, in the US, mass rent debt is also an ongoing concern for hospitality venues, and businesses have to deal with a fragmented state‐by‐state approach.
"Rent debt, and the threat of it, has forced the closure of thousands of bars, many of them icons in their own communities," says Aaron Gregory Smith, executive director of the United States Bartenders' Guild.
Smith adds that while many states passed anti‐eviction ordinances for residential renters, the same was not true for commercial premises. As such, "many bars had to find creative ways to bring in money to cover their rent obligation throughout the pandemic".
DEEPER IMPACT
It is quickly becoming apparent that the rent crisis is having an even deeper impact in the industry; now that restrictions are easing in the US, the UK and other markets, Smith notes that swathes of businesses are facing staff shortages after laying off or furloughing employees to cover rent costs. "Had rent relief been an option, it's quite possible everyone would be operating at top staffing levels now," he says.
Downey notes that in the future, the sector could suffer from a lack of investment if prospective business owners view hospitality venues as "risky" assets that "could be closed down at any time, through no fault of [their] own". In addition, rent debts and other challenges arising from the pandemic have "put off a lot of people from working in the industry [because] these jobs are not as secure as we once thought they were".
In the long run, Smith believes the current crisis could lead to fairer relationships between landlords and commercial tenants. "We're hoping that in the future, whether or not the rent debts issue is easily resolved, landlords become much more empathetic partners with the businesses they lease to."