Bell's whisky gets new design and ad
Johnnie Walker owner Diageo has redesigned its blended Scotch whisky Bell's and invested £1 million (US$1.3m) in the brand's first TV advert in six years.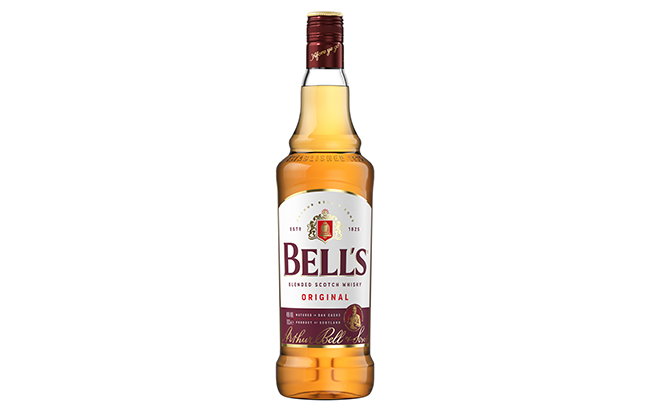 The new design for Bell's Original features the brand's founder, Arthur Bell, and a more 'contemporary' approach to the whisky's heritage.
George Harper, whisky specialist at Diageo, said: "We have always followed Arthur Bell's own advice that a good quality whisky can speak for itself.
"Whilst Bell's has been a firm favourite of the nation for years, this year we are excited to have it stand proud in home bars with its brand new look – offering a smooth and refined taste, still built around the signature Bell's Original our fans know and treasure."
The Christmas spot will run across TV and radio and on social media until 31 December 2021.
The ad features doorbell chimes that follow the tune of poem Auld Lang Syne by Scottish writer Robert Burns.
Violeta Andreeva, marketing director of whisky at Diageo, added: "Working on Bell's whisky, one of Britain's most loved whisky brands, was a real privilege.
"While we wanted to update the look of the bottle, we had to stay true to its heritage and constantly asked ourselves what Arthur Bell would have done. Keeping in line with its traditional roots led us to the new campaign idea – drop by for a Bell's with loved ones and enjoy a special dram together this Christmas."
According to Nielsen data cited by Diageo, Bell's is the UK's second-biggest blended Scotch whisky brand. Brand Champions 2020 data revealed that the Scotch brand sold 2.1m nine-litre cases last year, an increase of 10.8%.
Bell's Original (40% ABV) is recommend served neat or over ice and offers a 'smoky finish'. It is available across the UK in major grocers and wholesalers for RRP £16 (US$21) per 700ml and RRP £20 (US$26) per one-litre bottle.