Brown-Forman: 'strong' H1 despite supply chain issues
Jack Daniel's owner Brown-Forman delivered a 9% increase in net sales in the first half of fiscal 2022, with a boost from premium Bourbon and Tequila.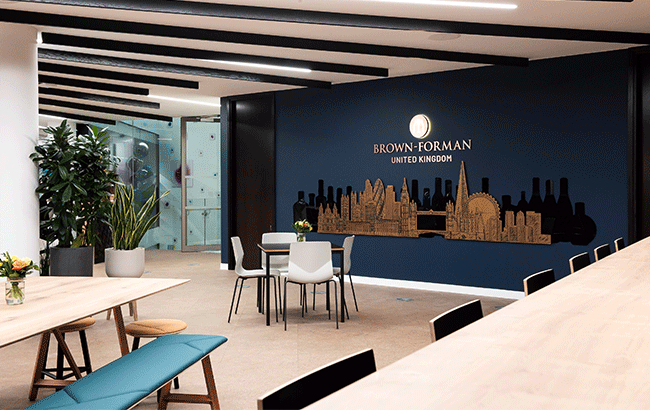 During the first six months of its fiscal year, the Kentucky-based spirits firm posted net sales of US$1.9 billion, jumping by 9% compared to the same period last year.
Its second quarter net sales grew by a modest 1% following a strong start to the year, with first quarter net sales up by 20%.
"Despite the many challenges and ongoing uncertainties created by the pandemic, Brown-Forman's business remains incredibly strong," said Lawson Whiting, Brown-Forman's president and chief executive officer.
The company's results were led by double-digit growth in its premium Bourbons and its Tequila portfolio.
The former category saw net sales climb by 11%, led by the Woodford Reserve and Old Forester brands. 'Strong volumetric gains' and the return of travel retail aided premium Bourbon's performance.
Tequila registered a 16% increase in net sales, driven by Herradura and El Jimador.
Herradura posted increased volume sales in the US and Mexico, and El Jimador saw a rise in volumes in the US, Mexico and the UK – though these gains were partially offset by a drop in volumes for the Tequila-based RTD New Mix, which last year experienced a jump in sales due to supply chain issues in the beer industry.
Brown-Forman's Jack Daniel's portfolio grew net sales by 9% in the first half of fiscal 2022, registering higher volumes internationally and benefiting from the reopening of the on-trade.
Volumes grew for both Jack Daniel's RTDs and for the brand's Tennessee Honey spirit drink, and the ongoing rollout of its Tennessee Apple product contributed to the momentum, as well.
Meanwhile, travel retail sales climbed by 38% due to a favourable comparison with last year's pandemic-impacted figures.
"We are pleased with the strong first half of the fiscal year and remain confident in our ability to deliver sustainable long-term growth, particularly given consumers' increasing preference for premium spirits and our strength in the growing American whiskey and Tequila categories," commented Whiting.  
Supply chain issues
Disruptions in Brown-Forman's supply chains impacted the business' performance in several markets, including the US, where net sales were flat.
The company saw growth of 26% in emerging markets, though these were also affected by supply chain issues.
'Currently, we are managing through the impact of global supply chain disruptions, including glass supply, and have deployed a number of risk mitigation strategies to address the various constraints on our business,' Brown-Forman reported.
'While we expect supply chain disruptions to persist throughout the fiscal year, we believe the impact will become less significant in the second half of the year.'
The firm said it is 'confident' in its future performance, and has thus revised its full-year underlying net sales outlook from mid-single-digit to high-single-digit growth.