Vaccine passport extension threatens bar closures
Three quarters of Scotland's hospitality businesses will not survive the winter if the country's vaccine passport scheme is extended, according to a new survey.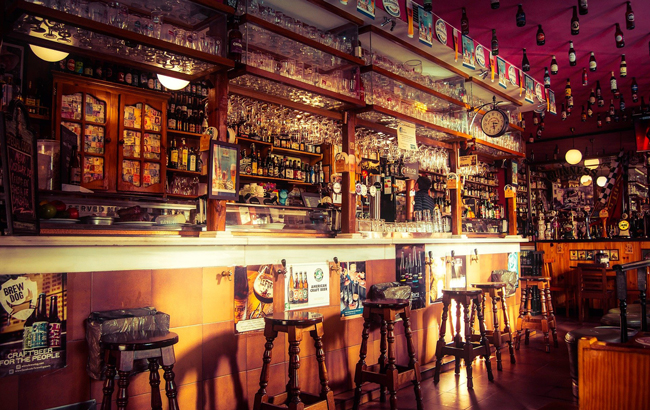 Last week, Scotland's deputy first minister John Swinney said the government is considering the extension of its vaccine passport programme, which currently applies to venues in the nightlife sector, to a wider range of hospitality businesses.
This afternoon, prime minister Nicola Sturgeon is expected to reveal whether the extension will go ahead.
Ahead of Sturgeon's announcement, five of the country's hospitality trade bodies conducted a survey of more than 150 business owners to show the impact such an extension would have on the industry. The trade groups behind the survey are the Night Time Industries Association, the Scottish Beer & Pub Association, the Scottish Licensed Trade Association, the Scottish Hospitality Group and UK Hospitality.
Through the survey, 76.2% of businesses reported they would not be able to survive the winter without further government support, should the passport plan be extended.
Furthermore, 95.4% said they would have to cut staff hours in line with reduced trade.
Even without the extension, 83.6% of businesses surveyed said turnover is down by more than 10% on pre-pandemic levels.
Meanwhile, 95.2% of companies already operating under the vaccine passport policy said trade has been negatively impacted, and 87.2% noted that trade has plunged by more than 20% since the scheme was enacted.
"From this survey it is clear to see that Scotland's hospitality sector is in a precarious situation, making the recovery period all the more important," the trade bodies said in a joint statement.
"Four out of five business are significantly below pre-pandemic levels and with inflation, debt levels and other costs rising, the sector is facing a very difficult winter ahead.
"The Scottish government must take this into consideration when making the decision on any extension of the Covid certification and provide the economic support to keep thousands of businesses afloat."