Scottish trade slams potential vaccine passport expansion
The possible extension of Scotland's vaccine passport scheme to more indoor hospitality venues could "destroy many businesses", according to a trade group.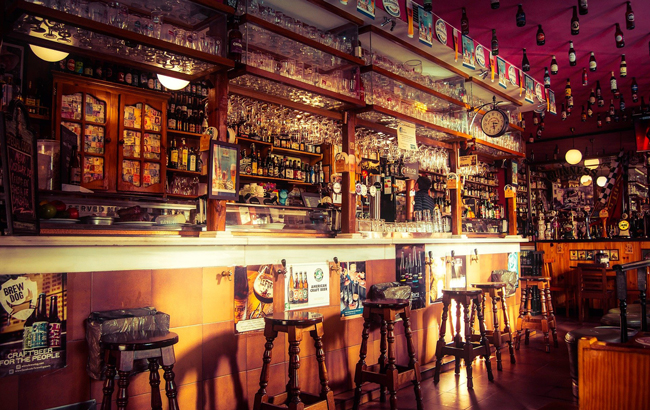 On Tuesday (9 November), Scotland's deputy first minister John Swinney revealed the government may soon expand the country's Covid-19 vaccine passport programme to include a wider range of hospitality and leisure venues in response to the risk of increased infection rates.
"We have been considering, for example, whether we may need to extend the Covid certification scheme to bring more settings into scope, such as [more] indoor hospitality and leisure settings," Swinney said.
The passport plan currently applies to nightlife venues open between midnight and 5am, and requires guests to show proof of vaccination for entry. The policy went into effect on 18 October, and during the first week of its enforcement, nightclub trading levels dropped by 46%.
While the government has not officially decided to expand the scheme, hospitality trade groups have already spoken out against the potential move.
"This news will be extremely alarming to hospitality businesses welcoming customers to their Covid-safe venues," commented Leon Thompson, executive director of UK Hospitality Scotland.
"The imposition of vaccine passports on businesses operating in the night-time economy has had a catastrophic impact on their ability to trade," he explained. "Many have removed themselves from scope by closing early, whilst nightclubs report falling attendance as people stay away or are refused entry due to lack of certification."
Thompson slammed the policy as "poorly conceived and badly executed", stating it "has the potential to destroy many businesses that are already struggling, having been subjected to more than 18 months of closure and restricted opening".
He urged the government to meet with hospitality representatives to provide evidence that necessitates the extension.
Meanwhile, Scottish Hospitality Group spokesperson Stephen Montgomery highlighted that the trade group's member venues have invested heavily in Covid measures.
"It is our priority to ensure that our venues remain open – and that they remain safe environments for our customers," he said.
"We expect the Scottish government to work constructively, intensively, and with proper consultation with our industry should there be an extension of vaccine passports to all indoor hospitality venues.
"We would hope that this would include discussion of appropriate government support for additional staffing and costs, with many businesses in the hospitality sector currently struggling to cope with the financial burden of the pandemic as well as an acute recruitment crisis."