Nightlife trading plunges due to passport scheme
Nightclubs in Scotland could lose £506,000 (US$694,034) on average every year if the vaccine passport scheme for entry remains, according to a new survey.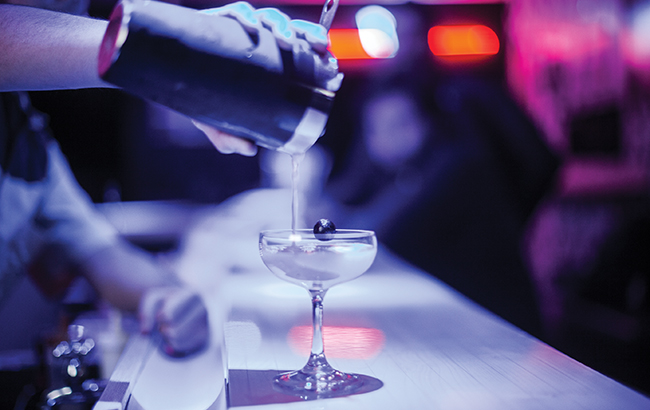 Trade body the Night Time Industries Association (NTIA) carried out a survey of 100 night-time businesses in Scotland from 23-25 October to analyse the current effects of the passport scheme on nightlife venues.
Scotland's vaccine passport plan became legally enforceable on 18 October. Implementation of the scheme started on 1 October, but the government allowed an 18-day grace period on enforcement following backlash.
A venue must be open between midnight and 5am, serving alcohol, have a designated area for dancing and provide live or recorded music for dancing for it to require proof of vaccination for entry.
The NTIA survey showed that nightclub trading levels dropped by 46% in the first week of the scheme, which would represent a loss of £506,000 (US$694,034) per venue per year on average if this scheme were to continue. This was when compared to pre-pandemic levels of trade.
Some venues reported a decline of more than 60% in attendance compared with previous weeks, as a result of the scheme.
'Dire consequences'
Gavin Stevenson, spokesman for NTIA Scotland, said: "It is utterly bewildering that the Scottish government has completely ignored the warnings from sectoral experts as to the dire consequences of this scheme.
"It has taken just one week for our concerns around market distortion, unfair competition, discrimination, and the severe economic impact to be proven true, while the huge reduction in Covid-19 cases that happened well before the scheme came into effect demonstrates that the scheme is simply not necessary to reduce cases."
Nightlife venues also report that the cost of implementing and maintaining the scheme would amount to an estimated £31,200 (US$42,784) a year, which covers staffing, equipment and more.
A staggering 90% venues have felt pressured to shut down dance floors, reduce opening hours, and cancel live entertainment to remove themselves from 'the scope of the scheme', according to the NTIA, and therefore have faced a large financial loss.
Stevenson added: "We're calling on the Scottish government to scrap this flawed scheme and work with our sector to explore alternatives that are workable and allow businesses to remain viable."
Earlier this week, industry body Scottish Hospitality Group urged the Scottish government to eliminate Covid-19 vaccine passports for nightlife venues, declaring the first days under the scheme an "unmitigated disaster".
In September, the NTIA revealed its plan to sue the Scottish government over its plan to introduce the vaccine passport scheme for nightclub entry.