The Liqueur Masters 2021 results
This year's Liqueur Masters blind-tasting competition showed that producers are continuing their quest to make a range of exciting expressions that discerning consumers can savour, as Nicola Carruthers reports.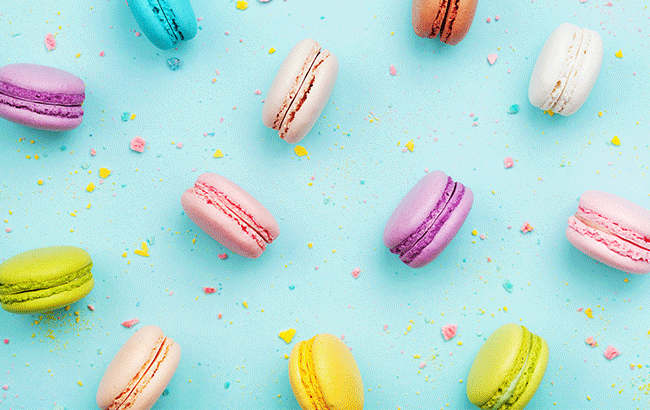 Liqueurs are now popular all year round thanks to the rise of cocktails during the pandemic and a movement towards lower‐alcohol serves. Consumers and bartenders dusted off bottles from the back of their shelves to experiment with their favourite cocktails and conjure up new serves. 
Producers have also gone beyond typical flavours to entice consumers with exciting expressions using unusual ingredients. In our annual Liqueur Masters blind tasting, we discovered hidden gems, from an Earl Grey‐flavoured liqueur to a fig leaf expression. 
This year's blind taste test assessed entries in categories such as Cream, Chocolate, Cassis, and Elderflower. Judges gathered at the Novotel London Bridge hotel to put the sector to the test, with entries shipped and packed anonymously by Sensible.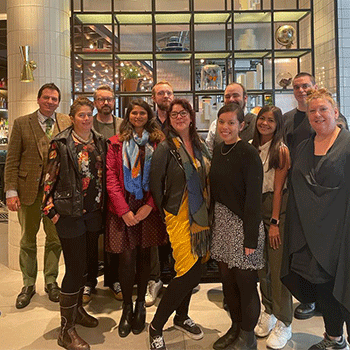 Chaired by Melita Kiely, editor of The Spirits Business, the first panel included: Sara Jane Eichler, co‐founder and events organiser at Negroni Club UK; Chris Tanner, bar manager at Milroy's of Soho; and Dimple Athavia, founder of All Things Drinks.
The second panel comprised: Nicola Thomson, director of Practical Matters; drinks consultant Ivan Dixon; Nicola Carruthers, deputy editor of The Spirits Business; and Tobias Gorn, co‐founder and senior partner at the International Drinks Specialists, who chaired of the panel.
David T Smith, spirits writer, consultant and co‐founder of the Craft Distilling Expo, chaired the third panel, which included: Matt Chambers, co‐founder of the Whisky for Everyone blog; and Bernadette Pamplin, freelance spirits writer and founder of the Under the Ginfluence blog.
Getting started
The first panel tackled a flight of Herbal liqueurs, with three Golds going to "mellow and warming" Magnolia Lab Oriental Botanical Liqueur – Roselle, "dominant rosemary" Koskenkorva Herbs & Citrus and "punchy" Moose The Alpine Spirit. Athavia praised the latter expression for being "well‐balanced with a beautiful warming palate". Eichler added: "I liked the mouthfeel, nuttiness on the nose, it was kind of rich and honeyed, with nice herbaceous notes running through it. It's what I'd expect from something labelled a 'herbal liqueur'." The round saw a Silver medal go to Sorel. 
Next up was a lengthy Fruit flight, with the first Master medals of the day awarded to Anora Group's Koskenkorva Lemon and Koskenkorva Ginger bottlings, while Hurt Liqueur grabbed the third Master accolade. 
Koskenkorva Lemon was lauded for its "lemon barley cordial on the nose" and "well balanced acidity", while its stablemate Ginger offered a "great ginger aroma and intensity, with a fiery finish". 
Athavia was impressed by the Koskenkorva Ginger liqueur, noting its "ginger juice, ginger heat, sweetness and heat in complete balance and with fresh ginger notes". 
Of Koskenkorva Lemon, Eichler says there was a "great big hit of lemon on the nose and a combination of cooked and fresh lemon on the palate, some slight salinity and a slight pithy bitterness". 
Hurt Liqueur was praised by Chambers for being "very rich and fruity on the nose" with notes of "bramble jam and stewed berries" and a "sweet and luscious" palate. 
An impressive 13 Golds were awarded in the flight, along with eight Silvers. French liqueur maker Joseph Cartron secured four Golds, for its Crème De Mûre Des Roncières, Crème De Cerise, Apricot Brandy and Triple Sec bottlings. Westjysk Smag secured two Golds for its Dandelion and Plum Liqueurs. 
Meanwhile, Intercontinental Brands grabbed a bumper five Golds in the round, including one for Palm Beach Pineapple & Salted Caramel Rum Liqueur, which offered "lots of caramel and fudge, clotted cream on the nose" along with "fruity, pineapple" notes. 
Anora Group's Xanté Rum & Pear was a worthy Gold recipient, impressing judges with its notes of pear drops, winter spices and sweet rum. 
Athavia said of the overall round: "It was interesting to see how many more producers are going for fresher flavours and textures but it was interesting to see some interesting classic liqueur styles. Others are trying to get that freshness into liqueurs, and probably thinking about fresh cocktails and where the liqueurs will end up."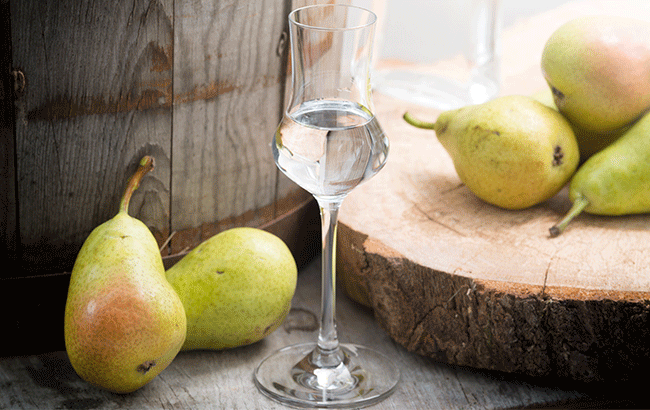 The next Master medallist came in the Elderflower flight. Holunderblütenlikör secured the top accolade in this round, offering a "fiery kick of spices and elderflower on the nose". 
Gorn said: "It was deep and complex with a lovely floral start, great ripe citrus and zesty elements balancing the big and powerful but still with elegant sweetness." 
The flight also saw a Gold go to Whitetail Lemon Balm & Elderflower Liqueur and two Silver medals, to Xanté Elderflower & Pear and the "rich and complex" Golden Age. The latter bottling was praised for being "long and expressive, zesty and deep", while one judge enjoyed its "subtle elderflower" on the nose.
A lone Cassis entry, Joseph Cartron Double Crème De Cassis De Bourgogne, grabbed a Gold medal. 
A flight of Dessert liqueurs bestowed two Silver medals on Horus from Fraternity Spirits and Whitetail Ginger, Vanilla & Rhubarb Liqueur. Tequila‐based liqueur Horus was said to offer a chocolatey and creamy palate, but judges noted that it lacked a Tequila taste. 
Time for tea
From there, the judges turned their attention to the Tea flight. The standard was very high, with Whistler's Storm securing two Master medals for its Earl Grey and Assam Black bottlings, the latter of which was praised for its "beautiful smoky notes and spiciness on the nose". A Silver was given to The Vert Mate from Joseph Cartron. Gorn said of the Master medallists: "These tea liqueurs have a beautiful transfer of real tea aromas, flavours and even the slightly tannic texture and a distant touch of positive and appetising bitterness. They feel natural and original." 
Thomson added: "These were incredibly well made and brilliantly infused. A lot of care has gone into the production. It actually tasted like tea." 
Moving on to Mint and another Master was discovered, this time from Anora Group for its Koskenkorva Minttu. The expression was lauded for its pepperiness and "lovely mouthfeel". 
Pamplin noted: "It had bright mint notes on the nose; a really full and round spirit. I think the overall balance, especially the tingle at the end and how that works with the alcohol level, is very well executed." 
A Gold was given to Mint Chocolate Cream Liqueur, with a nose of "After Eight mints and toffee", while a Silver was bestowed upon Whitetail Aqua Mint & Lime. 
Chambers said of the Master and Gold medallists: "These were two very different styles and ABVs; the creamy one had a lovely After Eight mint character and was accessible at a lower ABV." 
Green fig leaf
Next up was a flight of Traditional liqueurs, and another Master was found in Covert Fig Leaf Liqueur. According to Smith, the Master winner had "rich fruit fig notes, with some bisongrass notes and a dry slightly bitter finish". Chambers was equally impressed, calling the liqueur "delicious and juicy on the palate with plenty of green fig leaf on a warm day" along with hints of honey and white chocolate. Two Golds went to "silky and rich" Xanté Cognac & Pear, and Ferrand Dry Curaçao, noted for its "good bitter orange notes". Palm Beach Spiced Vanilla Rum Liqueur walked away with a Silver medal.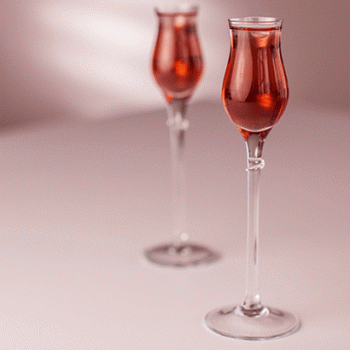 The Own Label round showcased some impressive bottlings with two Master medals awarded to Mac by Brookie's from Australia's Cape Byron Distillery and Casa Lumbre's Mexican corn‐based Nixta. 
Eichler praised Mac for being "rich and fruity" with "cocoa‐dusted Macadamia on the nose" and notes of soft sweet caramel, hazelnuts and creamy vanilla". 
Kiely enjoyed Nixta's "young corn whisky aromas" and its "vegetal palate" with notes of barbecued corn. The "earthy and grassy" Parafante Fig Leaf Liqueur walked away with a Gold medal, while three Silvers completed the round. 
Horus grabbed its second Silver medal of the day, this time in the Chocolate round. 
A flight of Confectionary liqueurs saw a Master go to Jeeves Parma Violet Gin Liqueur, lauded for being "fragrant and floral". Smith likened the expression to a bouquet of flowers, and said it offered notes of orris root and liquorice – "quite complex, with a fizz of the sweets at the end". A Gold was given to Koskenkorva Salmiakki, praised for its "deep rich liquorice notes, good intensity and texture, and saltiness". 
Heavy whisky smoke
A round of Honey expressions saw two Golds go to Tullamore Dew Honey and Haroosh. The former offered "heavy whisky smoke and heat on the nose", while Haroosh impressed with its notes of "bramble fruit and honey". 
A single Toffee/Caramel entry saw Charles Butler Clotted Cream Toffee Liqueur bag a Gold medal, praised for its creaminess and "rich sweet notes of both clotted cream and toffee". 
Coffee liqueurs, which have risen in popularity in recent years as consumers make more cocktails, were put to the taste test next. Three Golds were given, to the "well‐balanced" Mountain Java, "complex and sweet" Croc Coffee and "malty and toasted" Koskenkorva Espresso. 
Thomson said Koskenkorva Espresso would work perfectly as a base for an Espresso Martini, with its notes of "bitter dark chocolate". The Coffee flight was completed by two Silver medals.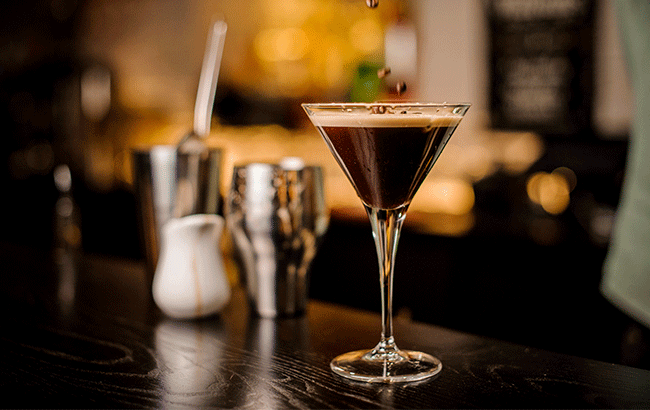 A huge Cream flight proved a success, with one Master going to Aldi's Chocolate & Clementine Cream Liqueur, while 10 Gold medals and two Silvers were also dished out. 
Aldi's "rich and indulgent" Chocolate & Clementine Cream Liqueur was said to taste just like Terry's Chocolate Orange and dubbed the perfect Christmas drink. Thomson lauded the expression's aromas of clementine and its creaminess. 
Aldi also grabbed two Gold medals in this round, including one for its "smooth and silky" Salted Caramel Cream Liqueur, said to taste like Werther's Original sweets. 
South African drinks group Distell secured four Golds in this flight, including one for its "complex and aromatic" Amarula Raspberry, 
Chocolate and African Baobab Cream Liqueur and another for its Amarula Vanilla Spice Cream Liqueur, praised for having notes of cinnamon and "Christmas cake". 
Spanish brand Licor 43 was the worthy recipient of a Gold for its "creamy and elegant" Horchata liqueur. 
Meanwhile, Gold medal-winning Tambo was lauded for being "very rich and full of flavour" with notes of sweet sticky toffee, caramel and butterscotch. Kiely called the expression "delicious" and noted its notes of dulce de leche on the nose and caramel ice cream.
In the following flight – Irish Cream – two Golds were found. Aldi's Specially Selected Irish Cream Liqueur was described as a "classic example" for the category with an "elegant palate and some subtle spices". The other Gold medallist, Coole Swan, was likened to Mini Milk ice creams, with its "long mouthfeel and some creaminess". 
The penultimate flight of the day, Vegan, uncovered two Master medals, two Golds and three Silvers. Creamy Creation (B2B) was awarded Master medals for its Dutch Silk Vegan Creamy Liqueur Concept and Brandy Alexander Vegan Creamy Liqueur Concept. 
The former was lauded for being "balanced and creamy", while one member of the panel praised it for having good alcohol integration and a nice texture. Meanwhile, Brandy Alexander Vegan Creamy Liqueur Concept impressed judges for tasting just like its namesake cocktail, while being "creamy with a bit of heat". 
Finally, judges tasted a single entry in the Low & No Alcohol flight, with Italian Red Bitter Liqueur from Sakura Fresh securing a Silver medal. 
As with every Global Spirits Masters competition, the final task of the day was to reassess all of the Master medallists to select the top bottling of the day, and the expression worthy of the title of Liqueur Taste Master 2021. 
The ultimate accolade was given to Whistler's Storm Earl Grey, which is made with loose tea leaves and cold brewed. The expression was lauded for offering the tea flavour perfectly, while providing a rich and fragrant aroma. The Tea flight was hailed as a particular standout round during the competition. 
Thomson said of the overall competition: "In general, the standard of the flights we sampled was really high, compared with previous years when some liqueurs were quite cloying, with fake aromas. There was a lot of freshness of flavours and a wonderful balance between the acidity and alcohol levels." 
Dixon was pleasantly surprised by the liqueurs on offer. He said: "I was expecting a lot more sugar and synthetic flavours, but we've tasted some amazing tea liqueurs that pushed boundaries in flavour and style. In general, producers are making better, more balanced products that are more flavoursome."
---
Herbal
| | | |
| --- | --- | --- |
| Brand owner | Product  | Medal |
| Magnolia Concept | Magnolia Lab Oriental Botanical Liqueur – Roselle | Gold |
| Anora Group | Koskenkorva Herbs & Citrus | Gold |
| Montoscar Enterprises | Moose The Alpine Spirit | Gold |
| Jack From Brooklyn | Sorel | Silver |
Fruit
| | | |
| --- | --- | --- |
| Brand owner | Product  | Medal |
| Anora Group | Koskenkorva Lemon | Master |
| Anora Group | Koskenkorva Ginger | Master |
| Surrey Hills Harvest | Hurt Liqueur | Master |
| Magnolia Concept | Magnolia Lab Oriental Botanical Liqueur – Magnolia | Gold |
| Anora Group | Xanté Rum & Pear | Gold |
| Intercontinental Brands | Palm Beach Pineapple & Salted Caramel Rum Liqueur | Gold |
| Intercontinental Brands | Palm Beach Banana & Butterscotch Rum Liqueur | Gold |
| Intercontinental Brands | TW Kempton Rhubarb & Ginger | Gold |
| Intercontinental Brands | Palm Beach Mango & Passion Fruit Rum Liqueur | Gold |
| Intercontinental Brands | Palm Beach Watermelon Rum Liqueur | Gold |
| Joseph Cartron | Crème De Mûre Des Roncières | Gold |
| Joseph Cartron | Crème De Cerise | Gold |
| Joseph Cartron | Apricot Brandy | Gold |
| Joseph Cartron | Triple Sec | Gold |
| Westjysk Smag | Dandelion Liqueur | Gold |
| Westjysk Smag | Plum Liqueur | Gold |
| Whitetail Spirits | Whitetail Late Summer Berry Liqueur | Silver |
| Anora Group | Koskenkorva Rhubarb | Silver |
| Intercontinental Brands | TW Kempton Pineapple Sherbet | Silver |
| Fiorito | Fiorito Limoncello | Silver |
| Intercontinental Brands | Jeeves Pink Gin Liqueur | Silver |
| Intercontinental Brands | Jeeves Watermelon Gin Liqueur | Silver |
| Intercontinental Brands | Jeeves Passion Fruit Gin Liqueur | Silver |
| Italicus | Italicus | Silver |
Elderflower
| | | |
| --- | --- | --- |
| Brand owner | Product  | Medal |
| Maennerhobby Brennerei | Holunderblütenlikör | Master |
| Whitetail Spirits | Whitetail Lemon Balm & Elderflower Liqueur | Gold |
| Anora Group | Xanté Elderflower & Pear | Silver |
| Dellepiane San Luis | Golden Age | Silver |
Cassis
| | | |
| --- | --- | --- |
| Brand owner | Product  | Medal |
| Joseph Cartron | Double Crème De Cassis De Bourgogne J Cartron | Gold |
Dessert
| | | |
| --- | --- | --- |
| Brand owner | Product  | Medal |
| Fraternity Spirits | Horus | Silver |
| Whitetail Spirits | Whitetail Ginger, Vanilla & Rhubarb Liqueur | Silver |
Tea
| | | |
| --- | --- | --- |
| Brand owner | Product  | Medal |
| Whistler's Storm | Whistler's Storm Earl Grey | Master & Taste Master |
| Whistler's Storm | Whistler's Storm Assam Black | Master |
| Joseph Cartron | The Vert Mate | Silver |
Mint
| | | |
| --- | --- | --- |
| Brand owner | Product  | Medal |
| Anora Group | Koskenkorva Minttu | Master |
| Aldi | Mint Chocolate Cream Liqueur | Gold |
| Whitetail Spirits | Whitetail Aqua Mint & Lime | Silver |
Traditional
| | | |
| --- | --- | --- |
| Brand owner | Product  | Medal |
| Audemus Spirits | Covert Fig Leaf Liqueur | Master |
| Anora Group | Xanté Cognac & Pear | Gold |
| Maison Ferrand | Ferrand Dry Curaçao | Gold |
| Intercontinental Brands | Palm Beach Spiced Vanilla Rum Liqueur | Silver |
Own Label
| | | |
| --- | --- | --- |
| Brand owner | Product  | Medal |
| Cape Byron Distillery | Mac by Brookie's | Master |
| Casa Lumbre | Nixta | Master |
| Parafante Liqueurs | Parafante Fig Leaf Liqueur | Gold |
| Jack From Brooklyn | Sorel | Silver |
| Aldi | The Infusionist Watermelon Gin Liqueur | Silver |
| Aldi | The Infusionist Cherry Blossom Gin Liqueur | Silver |
Chocolate
| | | |
| --- | --- | --- |
| Brand owner | Product  | Medal |
| Fraternity Spirits | Horus | Silver |
Confectionary
| | | |
| --- | --- | --- |
| Brand owner | Product  | Medal |
| Intercontinental Brands | Jeeves Parma Violet Gin Liqueur | Master |
| Anora Group | Koskenkorva Salmiakki | Gold |
Honey
| | | |
| --- | --- | --- |
| Brand owner | Product  | Medal |
| William Grant & Sons | Tullamore Dew Honey | Gold |
| Lost Loch Spirits | Haroosh | Gold |
Toffee/Caramel
| | | |
| --- | --- | --- |
| Brand owner | Product  | Medal |
| Maxons | Charles Butler Clotted Cream Toffee Liqueur | Gold |
Coffee
| | | |
| --- | --- | --- |
| Brand owner | Product  | Medal |
| Ole Smoky Distillery | Mountain Java | Gold |
| FNQ Spirits | Croc Coffee | Gold |
| Anora Group | Koskenkorva Espresso | Gold |
| Lawrenny Estate Distillery | Lawrenny Cold Brew Coffee Liqueur | Silver |
| Anora Group | Xanté Latte & Pear | Silver |
Cream
Brand owner
Product 
Medal
Aldi
Chocolate & Clementine Cream Liqueur
Master
Aldi
Salted Caramel Cream Liqueur
Gold
Aldi
White Chocolate Cream Liqueur
Gold
Licor 43
Licor 43 Horchata
Gold
Distell International
Amarula Raspberry, Chocolate and
African Baobab Cream Liqueur
Gold
Distell International
Amarula Ethiopian Coffee Cream Liqueur
Gold
Distell International
Amarula Vanilla Spice Cream Liqueur
Gold
Distell International
Amarula Cream Liqueur
Gold
Ladoga
Liqueur Tsarskiy Cream
Gold
Anora Group
Xanté Coconut Cream & Pear
Gold
Dellepiane San Luis
Tambo
Gold
Bouvery
Bouvery CV
Silver
Spirit of Yorkshire Distillery
Spirit of Yorkshire Cream Liqueur
Silver
Irish Cream
| | | |
| --- | --- | --- |
| Brand owner | Product  | Medal |
| Aldi | Specially Selected Irish Cream Liqueur | Gold |
| The Scion Spirits Company | Coole Swan | Gold |
Vegan
| | | |
| --- | --- | --- |
| Brand owner | Product  | Medal |
| Creamy Creation (B2B) | Dutch Silk Vegan Creamy Liqueur Concept | Master |
| Creamy Creation (B2B) | Brandy Alexander Vegan Creamy Liqueur Concept | Master |
| Swang | Abacaty Avocado Cream Liqueur | Gold |
| Creamy Creation (B2B) | Coffee Caramel Fudge Oats Liqueur Concept | Gold |
| Creamy Creation (B2B) | The Classic Oats Liqueur Concept | Silver |
| Creamy Creation (B2B) | Ginger Rum & Honey Oats Liqueur Concept | Silver |
| Creamy Creation (B2B) | Passionfruit Lime Vegan Creamy Liqueur Concept | Silver |
Low & No Alcohol
| | | |
| --- | --- | --- |
| Brand owner | Product  | Medal |
| Sakura Fresh Japan | Italian Red Bitter Liqueur | Silver |