Licor 43 Horchata makes US debut
Zamora Company has extended availability of its Licor 43 Horchata vegan cream liqueur to the US.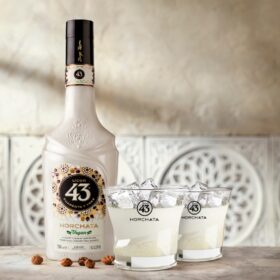 The launch marks the Spanish liqueur brand's first line extension in the States.
Licor 43 Horchata is a 'light and creamy' blend of Licor 43 Original and traditional horchata, a drink from Valencia, Spain, that's made by mixing tiger nut, sugar, cinnamon and citrus.
With an ABV of 16%, the liqueur is made from a vegetable base, meaning it's free from dairy, gluten and nuts.
Bill Corbett, CEO of Zamora Company USA, the US division of Madrid-based Zamora Company, said: "For people who enjoy Licor 43, and for those who appreciated the taste of high-quality cream liqueurs, we're very excited to introduce Licor 43 Horchata here in the US.
"Over the past year, we've seen substantial growth for Licor 43 in the market, and this line extension will undoubtedly help increase that broad popularity and success of the brand."
Licor 43 highlighted the vegan credentials of its Horchata liqueur via a marketing campaign last year.
In June 2020, Licor 43 moved into the ready-to-drink (RTD) category with its Cocktail 43 Fresco range.
Zamora Company also launched a new website for Licor 43 at the start of last year, designed to provide brand information and inspiration to both consumers and the trade.