Supply chain: transport costs nearly '10 times as high'
Supply chain delays have caused transport costs to increase as much as ten-fold, according to a leading spirits bottler.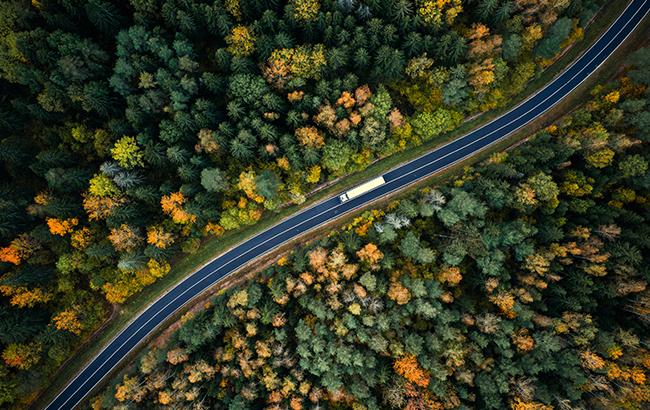 As Christmas approaches – noted as the busiest season of the year by many – the effects of Covid-19 are still being felt by both big and small spirits brands.
Oliver Chilton, head blender at UK-based Elixir Distillers, told The Spirits Business that "the biggest problem has been transport, rather than particular products".
A shortage of HGV (heavy goods vehicle) drivers, which are crucial for transporting products within the supply chain, has led to brands struggling to deliver goods at a desired speed.
According to logistics company WTA Group, the pandemic led to the cancellation of 30,000 HGV driving tests in the UK, all while consumer demand increased.
Furthermore, WTA group reported that the implementation of Brexit caused an exodus of foreign workers, as laws made it challenging for them to return to driving in the country.
This has led to an estimated 100,000 unfulfilled HGV jobs just in the UK.
Chilton added: "This means any goods coming from outside the UK have much longer lead times and the cost of transport is, in some cases, 10 times as high."
Delays almost 'doubled in time'
Meanwhile, Chris Leggat, CEO of Scotch whisky bottler Douglas Laing & Co, revealed to The Spirits Business that supply chain delays have almost "doubled in time".
While Leggat noted this delay was "predominately" due to a shortage of card, he also placed emphasis on "lorries and haulage", which has made "everything much slower".
He commented: "It's affected us massively. Bottling could've been six to eight weeks from order to finished goods, [and] we're seeing now it can be up to 16 weeks."
He continued: "We're thankful we've got our own bottling facility which allows us to go as quickly as possible, but still the external challenges of haulage and dry material lead times are quite significant."
However, according to Leggat, the delays in transportation haven't always led to bad results across the sector. In some cases, the shortage in transportation and HGV drivers has caused brands to reconsider sustainability.
"Because of the lorry driver [shortage] and supply chain issues, if you're producing a brand and waiting for card or a tube or certain packaging, maybe you'd consider not using it all," he added.
Optimism is still existent for the future, though. Leggat noted that the whisky category has "survived plagues, pandemics, [and] coronavirus" in its "500 years" of existence.
"There will be more challenges in the future, and the industry and category will definitely overcome them. Scotch whisky is very much tradition-focused, we're great innovators, we've dealt with challenges and we'll deal with them head on as a category," he shared.
For more on supply chain delays in the industry, see The Spirits Business' November 2021 print issue.