Door Dash moves into alcohol delivery
By Nicola Carruthers
Online food ordering platform Door Dash is tapping into the rise of on-demand alcohol, offering beer, wine and spirits across the US, Canada and Australia.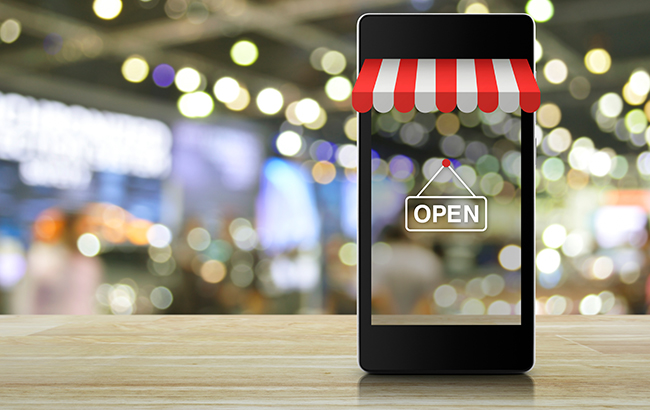 The San Francisco-based firm will deliver alcohol through its Door Dash marketplace in 20 US states and the District of Columbia, as well as in Canada and Australia.
Door Dash said it would reach more than 100 million customers across the globe through a new alcohol tab on its app.
The online platform said it had previously achieved alcohol delivery for numerous national and local sellers through its white-label fulfilment service, Door Dash Drive.
"Over the past year, many cities where we operate evolved their legislation in order to permit the delivery of alcohol to residents' homes," said Caitlin Macnamara, director, alcohol strategy and operations at Door Dash.
"Over that time, we worked tirelessly to build a trusted alcohol ordering and delivery experience for merchants, customers and dashers [delivery workers].
"We're committed to providing new earning opportunities for merchants and dashers, a safe, high-quality experience for customers, and being a responsible leader in compliant alcohol delivery."
Door Dash's alcohol catalogue includes 30,000 products.
The online platform cited a recent Nielsen report that named alcohol as the fastest-growing e-commerce sector across consumer packaged goods.
Sales boost for venues
The company's new Double Dash service, which allows consumers to buy from multiple stores for a single order, will enable delivery of alcohol with a restaurant meal.
Door Dash said the addition of its alcohol service could boost average order values for restaurants and grocers by up to 30%, and convenience stores by more than 50%.
Furthermore, according to the National Restaurant Association, 56% of US adults of legal drinking age said they would be likely to order alcohol if they were offered it as part of a food delivery order from a restaurant.
Door Dash said it is an active supporter of laws that allow restaurants to sell alcohol for delivery. The online platform is working with local governments to enable venues to provide alcohol.
In addition, Door Dash has implemented a number of safeguards to ensure the responsible delivery of alcohol. The company will enforce a 'rigorous' ID verification before check out and at several check points, and provide its delivery workers with training through a compliance course.
To reinforce these commitments, Door Dash has partnered with US organisations Responsibility.org and Students Against Destructive Decisions, as well as Retail Drinks Australia and Drinkwise in Australia.
The news comes hot on the heels of Absolut owner Pernod Ricard's acquisition of The Whisky Exchange to enhance its e-commerce growth.
Meanwhile, April 2021 saw US distributor Southern Glazer's Wine & Spirits purchase an equity stake in alcohol e-commerce platform Reserve Bar.
We explored the latest investments in alcohol e-commerce, including Uber's takeover of Drizly, and how they could shape the online space.