Rare 1978 Talisker cask set for auction
A 43-year-old cask of Talisker Scotch whisky is expected to fetch up to £500,000 (US$675,667) at a charity auction next month.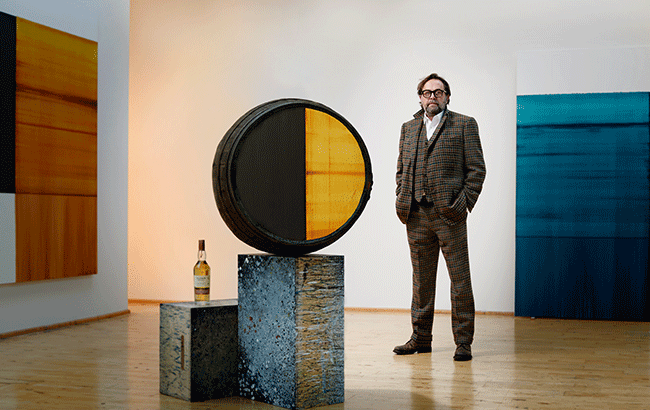 Diageo, the world's largest Scotch whisky producer, donated the cask of Talisker 1978 to The Distillers' Charity.
The nonprofit will include the cask as the headline item in its One of One auction, managed by Sotheby's and set to take place on 3 December at Barnbougle Castle, Edinburgh. The auction will also feature bottlings from William Grant & Sons, Beam Suntory and more.
"We are delighted to support the Distillers One of One auction with a rare cask of Talisker Scotch whisky," commented Javier Ferrán, Diageo chairman.
"We look forward to seeing our contribution to the auction generate significant funds for the Distillers' Charity and to help enhance the life-chances of young people in communities the length and breadth of Scotland."
The selected barrel is part of Diageo's Cask of Distinction ownership programme, which makes rare casks available to private clients. This will be the first time a Cask of Distinction will go under the hammer.
The lot is valued at £350,000-£500,000 (US$404,703-$675,667), and also includes a cask end that has been turned into a work of art called Untitled Lamp Black/Quinacridone Gold, created by Turner Prize nominee Callum Innes.
The successful bidder will also win a visit to the home of Casks of Distinction in Royal Deeside, where they can see their cask maturing.
"Each Cask of Distinction is unique; with the collaboration of Callum Innes, this one is also a work of art that we are proud to put on the One of One stage for the benefit of Scotland," said James Mackay, head of rare and exceptional spirits at Diageo.
The collaboration with Innes is the first in a new initiative for Diageo's Casks of Distinction; clients who purchase a cask through the programme can now commission one of a roster of artists to turn their cask-end into a piece of art.