Sotheby's charity auction offers rare whiskies
By Nicola Carruthers
Auctioneer Sotheby's will offer 'ultra-rare' Scotch whiskies and experiences as part of its Distillers One of One sale in December.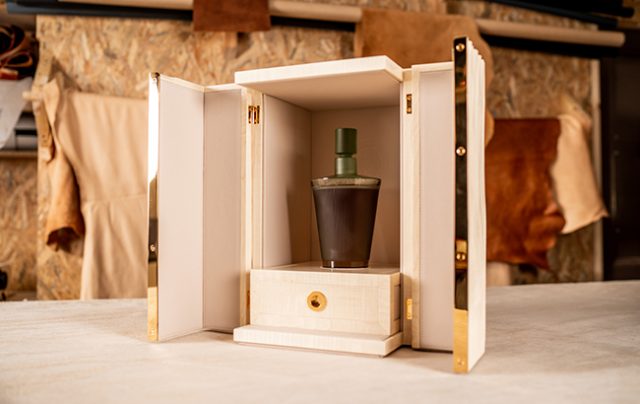 The Distillers One of One auction, due to be held on 3 December 2021, is the first of three biennial auctions hosted by Sotheby's in partnership with The Distillers' Charity.
Proceeds from the auction will contribute to a fund set up by The Distillers' Charity, focused on helping disadvantaged young people in Scotland by 'transforming their life chances and empowering them to create positive change'.
Sotheby's has now revealed the lots that will go on sale, with price estimates for the whiskies ranging from £1,500 (US$2,000) to £500,000 (US$680,000). All bottlings have been donated by Scotch whisky producers.
Jonathan Driver, master of The Worshipful Company of Distillers, said: "The generosity the Scotch whisky industry has shown in coming together to create these truly unique lots available for this landmark sale has been humbling. Countless young people will benefit for years to come, thanks to the results of the auction.
"It is a testament to the spirit of the people who work within both the family-owned businesses, and global companies that have contributed to this momentous occasion."
One highlight of the auction is a Talisker Cask of Distinction 1978 whisky, which is predicted to fetch between £350,000 (US$475,772) to £500,000. It is the first time that a Cask of Distinction bottling has appeared at auction.
The Talisker whisky is paired with a cask-end that has been transformed into a work of art by Scottish painter Callum Innes.
William Grant & Sons has provided three lots from Glenfiddich, The Balvenie and Ladyburn, all aged over 50 years. A Glenfiddich collection of four bottlings from the 1950s is expected to sell for between £220,000 (US$299,000) to £350,000.
Meanwhile, Beam Suntory is offering two full casks of Glen Garioch, and a bottle of the first 51-year-old released by the Bowmore distillery on Islay. Matured in a refill hogshead barrel from 1970, Bowmore Onyx is bottled at 47% ABV, and is estimated to sell for between £100,000-£180,000 (US$136,000-US$244,000).
The Glen Garioch cask lot comprises a 31-year-old cask from 1990 and an en primeur cask distilled in 2021.
The Glenturret is providing a Lalique decanter bottling containing a single malt whisky selected from 1987 Sherry casks, alongside an invitation to the distillery for a gastronomic experience.
Furthermore, Gordon & MacPhail has donated a tour of its distillery, which will include sampling single malt casks from the 1940s and 1950s. The recipient will gain two bottles from a cask of their choice, with one housed in a unique decanter.
Jonny Fowle, Sotheby's spirits specialist, added: "This landmark sale, compiling such significant donations from so many world-renowned brands, shows the strength of community spirit in the Scotch whisky industry.
"To bring this number of exceptional whiskies to auction, from unique bottles to rare casks offers, and all for a good cause, is reason enough to raise a glass to everyone involved."