Proximo Spirits opens luxury Tequila pop-up
Jose Cuervo owner Proximo Spirits has created a 700-square-foot interactive retail space focused on premium Tequila in New York City's JFK International Airport.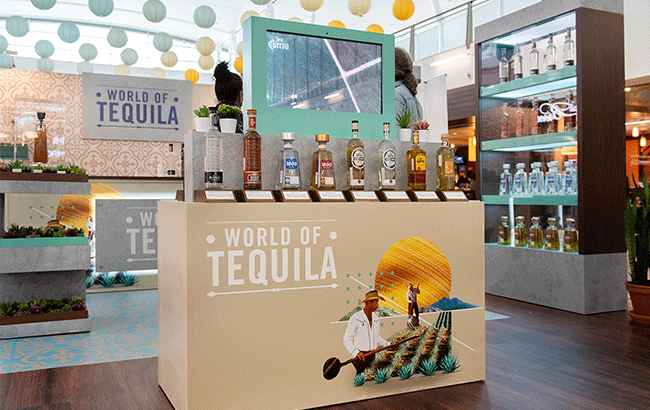 The World of Tequila global travel retail (GTR) activation features eight of the firm's Tequilas, with expressions from Maestro Dobel, 1800 Tequila, Jose Cuervo and Gran Centenario.
The space is aimed at 'high-end spirit drinkers', with prices ranging up to US$165. A team of brand educators are on hand to provide insights into the products.
The activation will be on display at terminal four in JFK Airport throughout the holiday season.
"We are delighted to see so many of our innovative Tequila variants on display in such impressive surroundings amongst the famous, world-class brands in John F Kennedy International Airport," said Roy Summers, Proximo Spirits' head of GTR.
"As the growth of luxury Tequila in travel retail continues to go from strength to strength, we're delighted to be able to offer such an extensive range of fine Tequilas and introduce how luxury Tequila should be experienced to international and domestic travellers."
Tequila has now overtaken rum as the third-largest spirits category in the US, according to IWSR Drinks Market Analysis.
In August, Proximo Spirits opened Manhattan's first legal whiskey distillery since Prohibition.