Proximo Spirits opens Manhattan whiskey distillery
US-based Proximo Spirits will open Manhattan's first legal whiskey distillery since Prohibition this weekend, after six years in construction.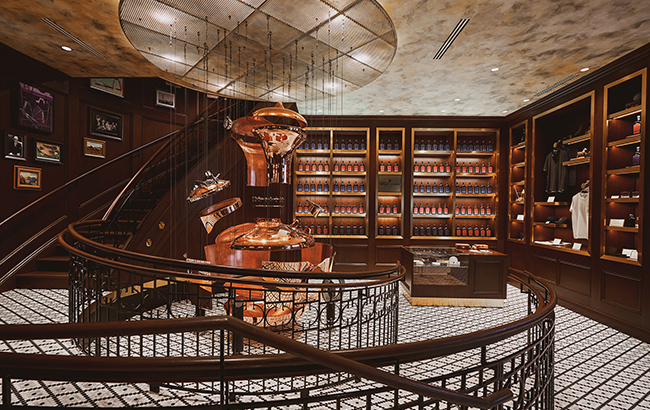 Great Jones Distilling Co will open in the Noho neighbourhood in lower Manhattan, New York City, this Saturday (21 August) for tours and tasting experiences.
The 28,000-square-foot space at 686 Broadway is thought to be the first legal whiskey distillery to open in Manhattan for more than 100 years.
The project has battled with 'rigid' city rules, centuries-old fire codes and a pandemic.
The site, which features a custom-built distillery, will open its restaurant, speakeasy and event space in September. There will also be a shop offering spirits and merchandise.
The 82-year-old building that houses the distillery has a second floor underground where the custom combination copper pot still with two columns is located.
In addition, a secret tunnel has been discovered, which was once used to transport spirits under the streets of New York. The tunnel will run directly to the new speakeasy, which will offer a restaurant with a tasting menu.
Great Jones Distilling Co is the brainchild of 11th-generation spirits maker Juan Domingo Beckmann, founder of Proximo Spirits, the US import arm of Jose Cuervo Tequila producer Becle.
"The opening of Great Jones Distilling Co represents a landmark moment for spirits and New York City history, bringing the craft of whiskey distillation back to Manhattan after 100 years," said Beckmann.
"For 11 generations my family has crafted some of the world's leading spirits, and we are proud to introduce a Bourbon that truly embodies the best of New York State ingredients and the 'lightning in a bottle' energy of Manhattan. The Great Jones Distillery will give the city a new spirits legacy, and is dedicated to the resiliency and hustle that New Yorkers have shown to the world over this past year."
The distillery will produce whiskey made with grains grown in the state's Black Dirt agricultural region, located less than two hours north of Manhattan.
The site will introduce three signature whiskeys: Great Jones Straight Bourbon, Great Jones Four Grain Bourbon and Great Jones Rye Whiskey.
Each expression is made with 100% New York-sourced grain, and has aged for the past five years in new charred American oak barrels in upstate New York ahead of the opening of the distillery.
The site will create more than 100 new jobs.
Great Jones Distilling Co will be open every Wednesday to Sunday from midday to 10pm.
Earlier this year, Mexican drinks group Becle acquired Conor McGregor's Proper No. Twelve Irish whiskey brand in a deal worth up to US$600 million.