Black Irish launches in Ireland GTR
Darker Still Spirits-owned Black Irish has secured a travel retail listing with The Loop in Dublin Airport.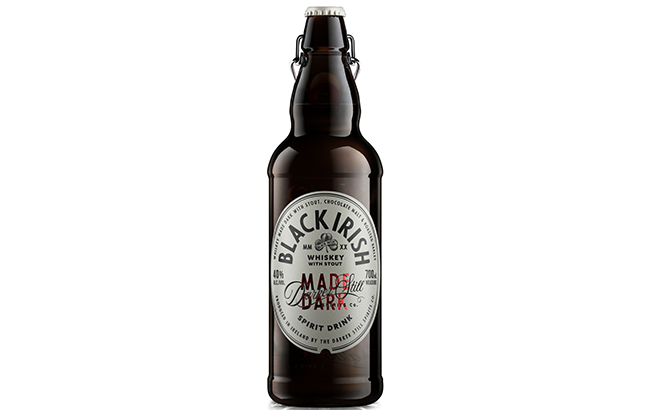 The whiskey-and-stout-based spirit drink launched in duty free store The Loop, in Dublin Airport, Ireland, after partnering with global travel retailer Aer Rianta International (ARI).
David Phelan, co-founder of Darker Still Spirits Company, said: "We are so pleased that Black Irish has gained a listing with The Loop, Dublin Airport, in the brand's home country.
"To see the brand listed in the global travel retail channel is another great achievement and a key channel for us to build on the success of this innovative brand, not only with Irish consumers but those international passengers travelling through Ireland, who want to try two of country's most loved exports in one drink – Irish whiskey and Irish stout."
Black Irish has grown its presence internationally this year, securing listings in new markets such as Germany, France and the UK. The brand plans to launch online at theloop.ie and in Cork Airport in 2022.
Tracey Jordan, liquor and tobacco buyer for ARI, Ireland, said: "We are delighted to include Black Irish in our portfolio; it is an exceptional liquid with fantastic branding and a great presence that will stand out on the shelves.
"Just like the brand, we are passionate about innovation and offering travellers new, exclusive products. We look forward to working with the Darker Still Spirits team to help them drive the success of Black Irish in the travel retail industry."
Developed by Dublin-based Darker Still Spirits company, Black Irish is made with a triple-distilled Irish whiskey, matured in deep-charred American ex-Bourbon casks.
The dark colour of the spirit derives from a blend of strong stout and barrel-aged stout. The blend is then used to cut the cask strength whiskey to a bottling strength of 40% ABV.
The whiskey presents coffee aromas and 'light bitter notes', as well as infusions of chocolate malt and roasted barley, which 'accentuate the character' as well as 'deepen the colour of liquid'.
The Black Irish bottle was inspired by vintage beer bottles, with its dark glass combined with a crown cap and flip-top closure. It is distributed in the UK and Europe through Kirker Greer Spirits, and in Ireland by Dalcassian.
The recipe was developed by Adrian Walker, who is said to have been responsible for several brand developments, including Cîroc Vodka.
Last week, it was revealed that a trademark dispute between Black Irish and Mariah Carey has resulted in the singer being unable to sell her cream liqueur of the same name in the European Union (EU).