Bacardí rum names new master blender
By Melita Kiely
Family-owned Bacardi has appointed Astrophel 'Troy' Arquiza as the new global master blender, or maestro de ron, for Bacardí rum.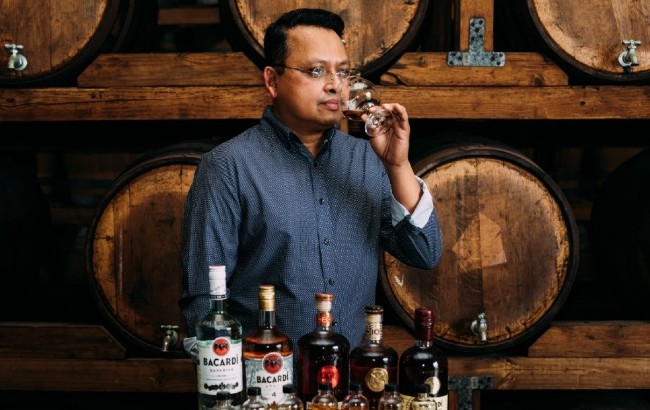 Arquiza, who is originally from the Philippines, has worked with Bacardi for more than 20 years.
He will succeed current master blender José 'Joe' Gomez, who is retiring after 41 years with Bacardi.
Jean-Marc Lambert, senior vice-president, global operations for Bacardi, said: "Troy has everything it takes to be a truly amazing master blender – an eye for quality, deep knowledge and love of the rum-making process, respect for the past and a vision for the future.
"It's an exciting and historic moment as he becomes the maestro de ron for Bacardí."
Arquiza will be based at Casa Bacardí in Cataño, Puerto Rico, where he will lead a team of rum blenders.
He will also look after the distillation and ageing of Bacardí rum, help to develop new innovations and share his skills and passion with the future generation of master blenders.
Arquiza commented: "It is truly an honour and privilege to become the global master blender for Bacardí rum.
"Rum making is an art as much as it is a science, and it is a dream come true to be able to spend every day practicing that art as we create Bacardí rum under the Caribbean sun. I have the world's best job."
Earlier this year, Bacardí revealed a new premium rum range, beginning with the launch of a Sherry cask-finished expression.
Want to know which rums leading bartenders turn to for the best Daiquiri cocktail? We spoke to some of the industry's best mixologists for recommendations.