The best rums for a Daiquiri, according to bartenders
In honour of National Rum Day today (16 August), we've tapped some of the world's best bartenders for their favourite bottlings to use in a Daiquiri.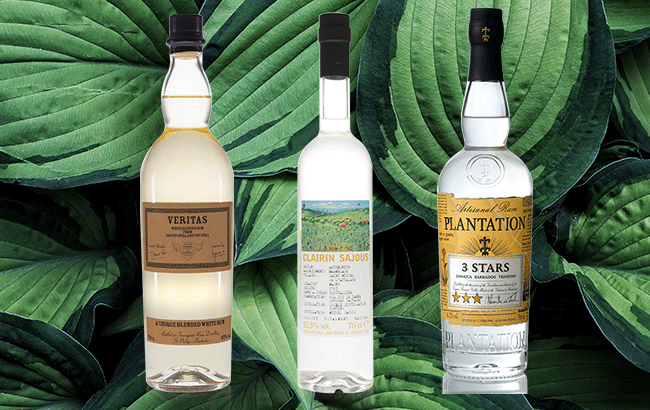 When it comes to the Daiquiri, that classic mix of rum, lime juice and sugar, choosing the right base spirit is crucial to crafting a standout serve – and you'd be hard pressed to find a bartender who doesn't have an opinion on the best rum for the job.
As Moe Aljaff of Barcelona bar Two Schmucks explains, "In general, when making a Daiquiri, it's as good as the rum, ron, or rhum that you choose."
With just three ingredients, the simple serve really allows a rum to shine. "There's nowhere for the spirit to hide, and it usually stands there pretty naked," Aljaff says.
So which bottles are worth a spot on your shelf? We asked some of the top bartenders around the world to share their recommendations for the best rums for a Daiquiri, so you can celebrate National Rum Day in style.
Want more rum? Check out these top 10 award-winning bottles from our blind tasting, and hit RumFest next month to learn more about the category.
---
Plantation 3 Stars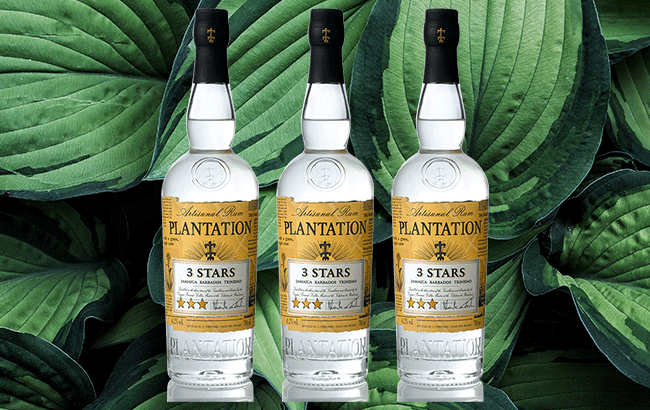 Paul Hsu, Obsidian
Shenzhen, China
"Plantation 3 Stars: the double ageing process gives it layers and fruity notes, more so than others. Its slightly higher ABV makes it easier to present a full-bodied Daiquiri. My favourite part of it is the aftertaste, with lovely vanilla, coconut and passion fruit."
---
Bacardi Carta Blanca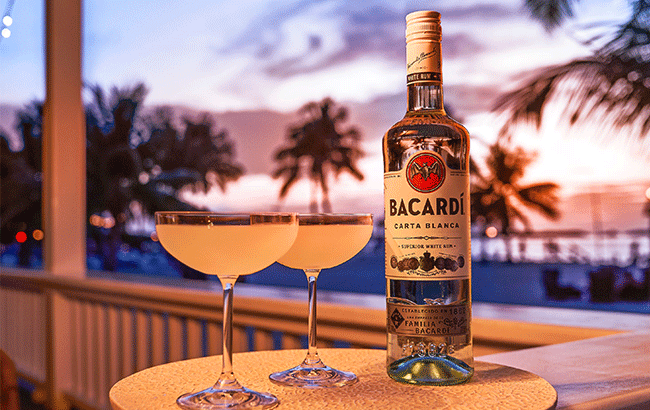 Aaron Wall, Homeboy
London, UK
"My favourite rum for a Daiquiri is Bacardi. That might seem like a simple or obvious choice, but simple is wonderful. I'd pick Bacardi for a few reasons.
"Bacardi was the first rum used in a Daiquiri and creates the DNA of what a Daiquiri should be – light, dry, crisp. That's not to say Bacardi Carta Blanca was the best Daiquiri I'd ever had, but it definitely deserves a voice in the conversation.
"I have played with doing rum blends for a Daiquiri, but [that is] putting too much work into a drink I'm going to chin in two seconds. For me, it's like people doing twists on Negronis: don't take it too far."
---
Veritas White Blended Rum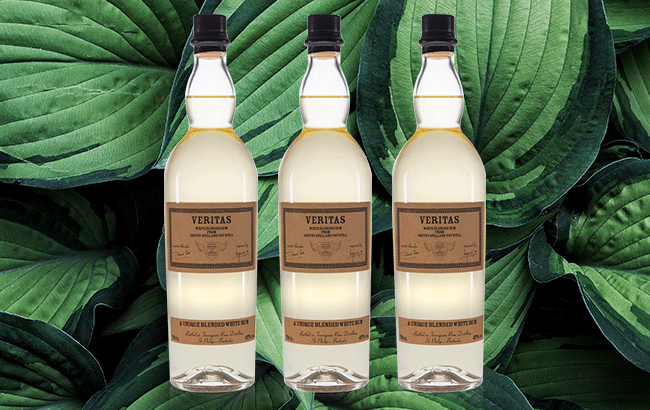 Giulia Cuccurullo, Artesian at The Langham
London, UK
"If you think about it, the Daiquiri is a drink with only three ingredients, that's why the choice of the rum is really important, it will give the character to the drink.
"One favourite is Veritas from Foursquare distillery, made with a blend of three rums coming from Foursquare and Hampden Estate. It gives the Daiquiri the right amount of exotic notes, you feel the green and the fruits, grass and bananas. It makes the Daiquiri a really complex drink."
---
Takamaka Rum Blanc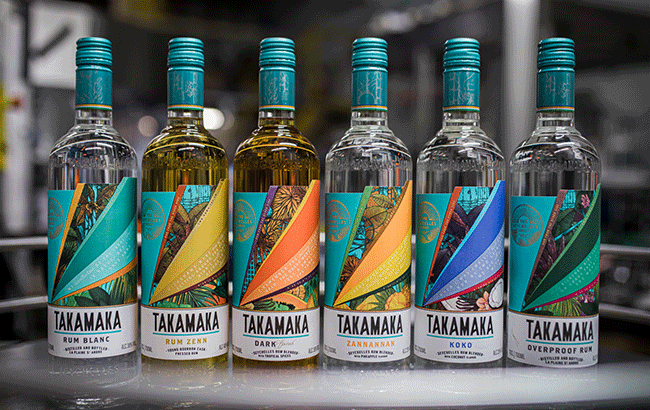 Will Meredith, Lyaness
London, UK
"The rum used can totally change the profile of a Daiquiri as it's the most potent component. A raw and grassy rum will impact differently to something clean and column distilled.
"At the moment I'm into Takamaka Rum Blanc from the Seychelles – it sits in that bright and clean category of rums which are great for making outrageously refreshing Daiquiris."
---
Clairin Sajous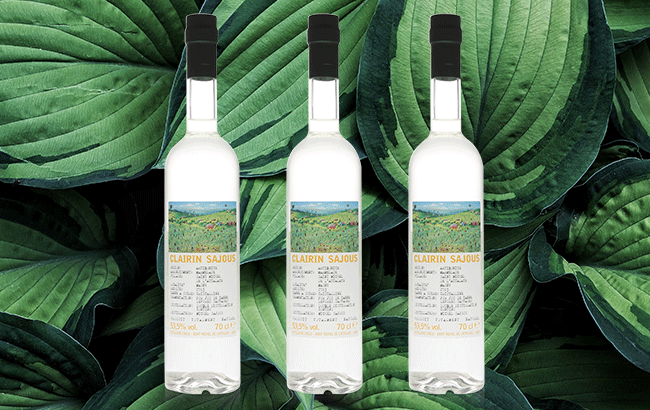 Moe Aljaff, Two Schmucks
Barcelona, Spain
"For my absolute favourite Daiquiri I'd say I'd love Clairin Sajous, a French-style rum distilled from fresh sugarcane. [It] clocks in slightly above your average rum, at around 48%, and has a fantastic smell and a funky nice taste. Clairin is really becoming my favourite.
"So, when picking the rum for the Daiquiri I think it starts with what kind of rum you like. Chances are, whatever it is, you'll love a Daiquiri with it. For me, the clairin just hits the spot, specifically with a Daiquiri."
Giorgio Santambrogio, Officina
Milan, Italy
"My favourite rum for a Daiquiri is definitely Clairin Sajous. At Officina we love a rounded rum, like this one, and it also allows us to have less simple syrup in our Daiquiri spec. We love it, and so do our guests."
---
William George Rum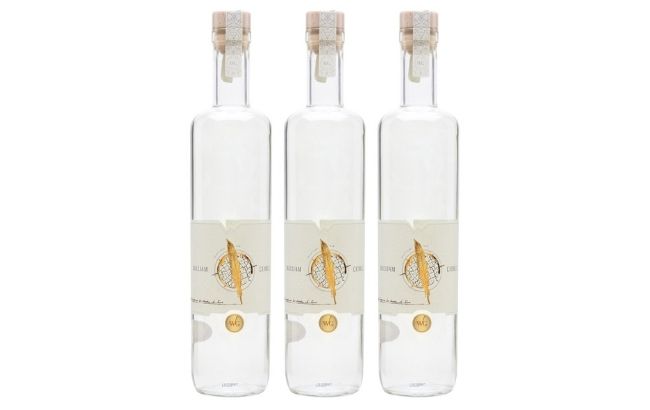 Tatjana Sendzimir, Singani 63 brand ambassador/Fam
London, UK
"I'd probably say that my favourite rum to make a Daiquiri with is William George Rum, which is perfection in a Daiquiri, as it's bright yet vegetal. [It's] still incredibly rich and beautifully balanced, shines through incredibly well and always makes a daiquiri that I want to make and share until the cows come home."