Alcohol ban could 'permanently entrench illicit trade'
A trade body is calling on the South African government to avoid any sudden restrictions on the alcohol sector, which could 'permanently entrench illicit trade'.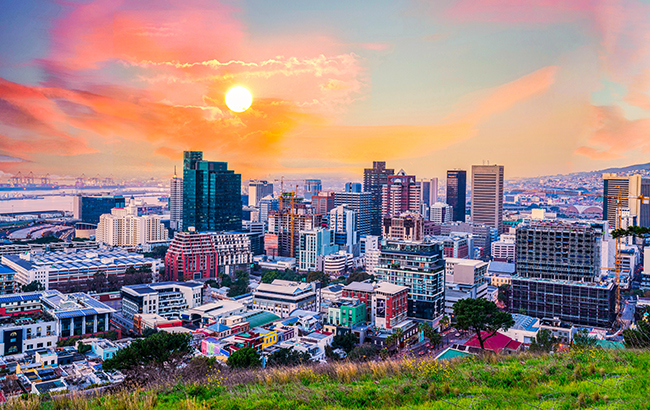 The South African Liquor Brand owners Association (Salba) said it welcomed the government's decision to accelerate the vaccination programme in response to the new Omicron Covid-19 variant. The move was announced in president Cyril Ramaphosa's address on Sunday evening (28 November), when he said that the country will remain under alert level one.
Under level one, the sale of alcohol is permitted according to regular licence conditions, but may not be sold during curfew hours.
The variant was first identified in South Africa and has now been detected across the world, with a small number of cases found across Europe, Israel, Hong Kong and Australia.
Salba is calling on the government to avoid resorting to further restrictions on the alcohol, tourism and hospitality industries as the nation faces a potential fourth wave of Covid-19.
"Economic recovery of the alcohol, tourism and hospitality sectors is paramount to protect employment and grow the economy to pre-Covid-19 levels," said Salba CEO Kurt Moore.
"We recognise that the vaccine response can and should run in parallel with economic recovery. The alcohol industry has been and is still committed to play its part in increasing the uptake of Covid-19 vaccinations."
A number of nations have swiftly enforced travel restrictions on South Africa as a result of the new variant. Salba said it shared the government's view that the travel restrictions are 'unjustified'.
Moore added: "Despite all the knee-jerk global response to the announcement of the new variant in South Africa, the government of South Africa has some control over what happens to the domestic market. The alcohol, tourism and hospitality industries still desperately need a successful December season to recover and survive through to the off-season period.
Salba noted that any new restrictions on the alcohol industry could 'permanently entrench illicit trade', which has 'flourished under previous bans'. South Africa has faced numerous alcohol bans since March 2020.
The trade group said the bans have 'already comprised more than 20% of the market and caused immeasurable suffering and job losses across the entire value chain'.
The bans in 2020 and 2021 have resulted in potential risk to more than 233,547 jobs, Salba warned. Furthermore, they have led to an estimated annualised loss to the gross domestic product (GDP) of R60.7 billion (US$3.76bn), equivalent to 1.2% of GDP, and an estimated direct excise tax loss of R10.2bn (US$632 million) – equivalent to 18.4% of excise revenue.
Moore continued: "We appeal to our government going forward not to apply restriction shock and cause the further harm to the domestic economy by imposing unsound economic restrictions in the coming weeks."