The best of Bar Convent Berlin 2021
Returning as a live event this month, Bar Convent Berlin will play host to drinks professionals from around the world, with a wealth of seminars, tastings and good times on the menu. Here's a peek at what's in store.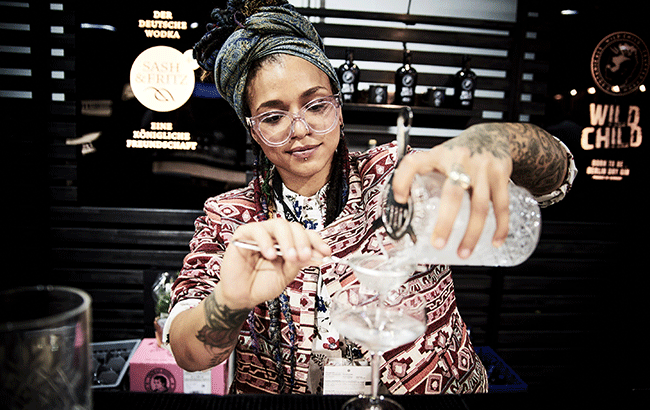 Training, professional development and side events in Berlin's vibrant bar scene will be front and centre of Bar Convent Berlin (BCB) 2021.
Set to return to the German capital this month after a year off because of the Covid‐19 pandemic, organisers are keento celebrate the best of the on‐trade at the in‐person event.
Running from 11-13 October, BCB will take place at Berlin Expo Center City for the first time, with a new 'City Life Spirits' concept. Petra Lassahn, BCB director, said: "The event has always been notable for its sense of community, and naturally this will be as strong as ever at its new venue – even during the pandemic. We will continue to be an authentic and international event focused on premium segments and professional development."
Bartenders, bar operators, distributors, retailers, hotels, beverage companies, service providers and media professionals from around the globe will be reunited at this year's show. BCB will host 200 international exhibitors, from 22 countries, which can be found in halls 18 and 20, and the Palais at Berlin Expo Center City. Among the many notable alcohol companies will be Diageo, Beam Suntory, Fluère Drinks and Maison Ferrand.
Furthermore, the Japanese pavilion will showcase 26 exhibitors, boasting a vast assortment of products such as shōchū and whisky. American trade body the Distilled Spirits Council of the US will also be representing 15 'young guns', including Anker Amsterdam Spirits, Dairy Distillery, Summerville Spirits, RTF Distillers and Your Bar Mate.
However, Bar Convent Berlin is also expanding beyond the walls of Berlin Expo Center City into the heart of the capital. Multiple side events will offer visitors the chance to explore and discover up‐and‐coming talent in Berlin's blossoming on‐trade.
At Green Door, imbibers will enjoy a sensory experience, while Provocateur is partnering with Maison Ferrand to host two guest shifts, and Velvet is focusing on urban gardening. Meanwhile, Wax‐On is celebrating its opening in September with a collaborative guest shift with Parisian watering hole Little Red Door. The venues have created a joint menu in advance for consumers to enjoy. The events will be taking place on the first two evenings of BCB.
Some of the industry's most prominent voices will also be taking part in BCB through various talks, tastings and seminars. Speakers will include Sean Finter, Jad Ballout, Vivian Pei, Philip Duff and Hannah Lanfear. Angus Winchester has curated the presentation programme, designed to address important lessons from the pandemic, new concepts, up-and-coming bar hotspots, and craft and social subjects. A selection of topics will be made available digitally.
Bar Convent Berlin has stressed the importance of safety and hygiene at this year's event, amid the pandemic. To guarantee the safety of all involved, this year's BCB will have a slightly reduced number of guests, and exhibitor areas will be arranged accordingly. Face masks will be required for all trade show participants, with the exception of seated areas, such as those at the stands. Tastings will be permitted as usual, but all guests will have to prove their coronavirus status as vaccinated, recovered or tested before gaining entry into Berlin Expo Center City.
Continue reading for a select few highlights taking place at BCB 2021. For the full programme, visit barconvent.com. All times given are CEST.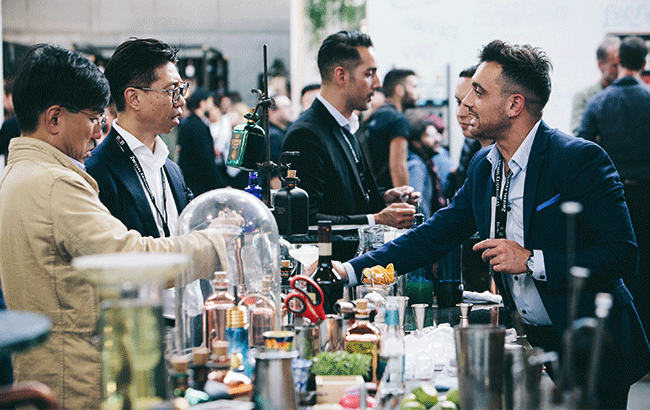 Sunday 10 October
SELF-SERVICE: HOSPITALITY AND YOUR WELLBEING
On demand
12am‐11.59pm
This discussion will present best practices for addressing issues and introducing steps to support the five pillars of wellness: mental, physical, social, environmental and financial.
THE BAR MANAGERS' CHALLENGE: MOTIVATION
On demand
12am‐11.59pm
How do you inspire your employees to be motivated? And how do you sustain motivation during challenging times? These are challenges faced by bar managers worldwide. In this discussion, advice will be offered on how any manager can create and maintain motivation among staff members.
THE DICHOTOMY OF THE INDIAN DRINKS INDUSTRY AND BARS
On demand
12am‐11.59pm
The Indian beverage scene is complex, with many 'dry' regions while at the same time being one of the world's biggest alcohol-consuming nations. BCB speaker Minakshi Singh, co‐founder of speakeasy bar Cocktails & Dreams, will shed light on the history, culture, policies and geographical challenges across the country.
VACUUM DISTILLATION 101: A BEGINNER'S GUIDE TO ROTOVAPS
On demand
12am‐11.59pm
Discover everything you need to know about the rotary evaporator in this insightful online event. How does it work? Why should I use one? What mistakes can I avoid? All these questions and more will be answered.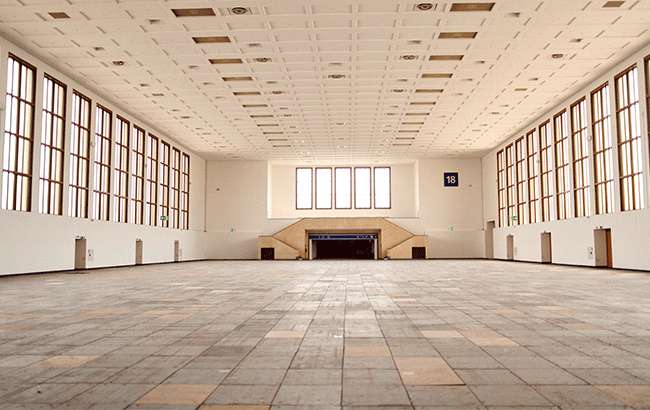 Monday 11 October
IN EVERY DEAD END SEEK PARADISE
Main stage
12pm‐1pm
Jad Ballout, co‐owner of Electric Bing Sutt, the award‐winning bar that was destroyed in the Beirut explosion in August 2020, divulges the challenges he has faced as a bartender. Ballout will delve into how he managed to keep the business profitable during the pandemic, and how the devastating blast has not stopped him and his team from pursuing success with a new concept: Dead End Paradise.
THE DIGITAL FUTURE OF BARTENDER EDUCATION
Main stage
3pm‐4pm
The past 18 months have seen digital means of communication explode. The on‐trade also had to embrace the power of online through Zoom tastings, social networking and live‐streaming events. This seminar will examine the enormous opportunity to transform how the industry engages bartenders around the world.
AFRICAN-AMERICAN BARTENDERS AND THEIR IMPACT ON AMERICA'S FAVOURITE COCKTAILS
Main stage
6pm‐7pm
Tiffanie Barriere, former beverage director of One Flew South, named 'Best Airport Bar in the World', will lead this insightful seminar on how African‐Americans have influenced some of the most popular mixed drinks in the US.
Tuesday 12 October
BARS BUILT TO LAST
Main stage
1.30pm‐2.30pm
Bars and restaurants have one of the highest failure rates as a business model, and the pandemic has only exacerbated the struggle. But a minority portion of the sector thrives.
Host Sean Flinter, who built an empire of eight bars and restaurants, illustrates the key to making your site endure.
MIAMI NIGHTS
Main stage
3pm‐4pm
Miami resident Naren Young, creative director of award‐winning Miami bar Sweet Liberty and founder of acclaimed drinking den Dante in New York, will explore some of the ways his venue and others in the US city have had to adapt to a changing landscape, and what the future of the Miami bar scene looks like.
SINGAPORE: BIRTH OF A COCKTAIL NATION
Main stage
6pm‐7pm
In 2010, there were maybe three establishments that could be called 'cocktail bars'. However, since then Singapore's on-trade has exploded into a key cocktail player, boasting some of the best bars in the world. How did Singapore find success and who was behind its ascension? Singapore‐based Vivian Pei, writer, cook and consultant, tells all.
Wednesday 13 October
BRAND AMBASSADOR REVELATIONS
Main stage
12pm‐1pm
Spirits industry veteran Elayne Duff has enjoyed 20 years in the trade. A normal day for Duff can include everything from creating a cocktail strategy for brands to jumping on a plane to a far‐off destination as a brand spokesperson, speaker and educator. Here, she reveals some secrets about life as an ambassador.
Stands to seek out
LUX ROW DISTILLERS/LUXCO
Stand: 18B24
Hailing all the way from Bardstown in the US to Berlin, Lux Row Distillers is bringing a real treat of spirits to sample at this year's BCB show.
The company's Rebel Bourbon and Ezra Brooks Bourbon have been growing in Germany and throughout Europe over the last 12 months, with sales up by around 20%.
Stop by the Luxco stand, and you'll be able to try the award‐winning Old Ezra Barrel Strength Kentucky Straight Bourbon (58.5% ABV).
Plus, visitors can learn more about the Rebel Bourbon range – and have the chance to try this year's European‐only, limited edition release of the whiskey. There will only be 6,000 bottles of the expression available.
Greg Mefford, international sales director, Luxco, said: "It'll be great to actually be back at BCB, meeting people face to face and being able to share samples and hear their feedback about our Bourbon and ryes.
"Despite the global challenges of the past year, we've continued to innovate and invest in building our brands across Europe. BCB provides an opportunity to take this another step forward and we're optimistic about returning strength in the European off‐trade, especially if favourable, long‐term decisions are made about trade tariffs, which will ultimately provide customers with better value Bourbon."
BEVELAND DISTILLERS
Stand: 18B08
Jodhpur Gin producer Beveland Distillers will be showcasing its finest spirits at this year's BCB. The Spanish spirits company will be highlighting innovative new products launched throughout 2020 and 2021, including Caracas Club rum, Jodhpur Mandore gin and Relicario Vermouth Finish rum.
Plus, guests will be able to enjoy brand activations, such as the 'Spicy Meter', a game designed to rate the spiciness of Jodhpur Spicy, which Beveland believes is the 'first' spicy gin on the market.