SB meets… Petra Lassahn, Bar Convent Berlin
By Melita Kiely
Bar Convent Berlin (BCB) will return to the German capital from 11 to 13 October with a packed schedule of interactive talks and tastings. We spoke to Petra Lassahn, director of BCB, about the highlights of this year's show.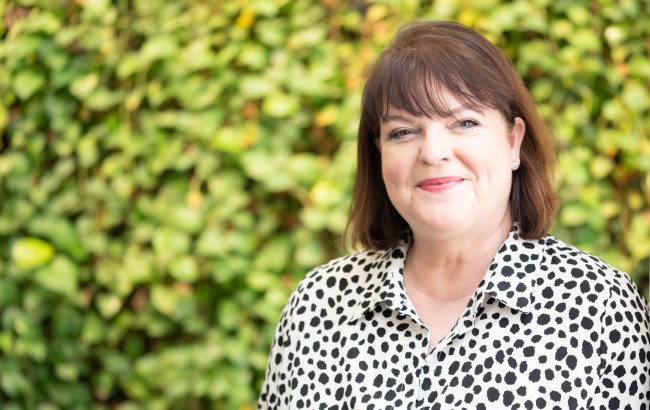 On-trade show BCB will welcome approximately 200 exhibitors to the Exhibition Centre in Berlin next month.
The event will offer a 'sophisticated safety and hygiene concept', and will admit only those who have recovered, been vaccinated or tested for Covid-19.
The 2021 event will focus on the motto 'City Life Spirits' to highlight the cultural and social importance of bars in shaping their surrounding areas.
BCB director Lassahn reveals more details about what visitors can look forward to at this year's show and why BCB has been completely reinvented this year.
---
What can visitors expect from Bar Convent Berlin this year?
Bar Convent will take place live in Berlin. We are very happy about that. It will be an extraordinary edition. We have rethought BCB for this. Under the motto 'City Life Spirits', we are bringing the unique urban feeling of the capital not only into the exhibition halls, [but] we're bringing it to the whole city in the form of side events.
Among other highlights, there will be guest shifts by prominent bartenders in various partner bars – spread all over the city – including the Green Door, Provocateur, Velvet and new bar Wax On. The special creations that will be mixed are based on the hot spot themes of this year's BCB: Urban Gardening, Senses, Metropolis at Night, and Quality Time. The rule is: first come, first served. However, all BCB ticket holders can look forward to small goodies in our partner bars.
What topics are on the programme this year?
Survival in the corona crisis, Restart, Digitalisation, and Recruiting: these are all very acute topics that are currently affecting the industry and will therefore also determine our programme. Our programme director, Angus Winchester, is already in talks with international experts from Europe and overseas and will soon reveal more about which specific topics will be on the agenda.
BCB is moving to the Berlin exhibition grounds for the first time. What can visitors and exhibitors expect there?
The motto for this premiere is 'City Life Spirits'. In addition to our four Hot Spot themes, we will also focus on new products – for example, our 16 Young Guns. On two stages – the Main Stage and the Liquid Stage – there will be a top-class supporting programme with keynotes and best practices from top speakers.
In addition, we are currently planning a BCB Think Tank, where the opinion leaders of the industry will discuss the most important and current topics of the industry in a closed setting, and work out possible solutions. Of course, we will communicate the results afterwards via our channels.
There is also another premiere: the coffee experts are coming to Berlin. For the first time, the German Coffee in Good Spirits Championships of the Specialty Coffee Association will take place at BCB. So there's plenty of room for new creativity.
Are there any advantages that the new venue offers compared to the previous location, Station Berlin?
The biggest advantage is planning reliability; even though we felt very comfortable at Station Berlin, we could not be guaranteed functioning logistics due to the construction work taking place there. We also have much more space at our disposal at the exhibition centre. Of course, this is of particular benefit to us this year due to Covid-19 – but we also see this as a valuable advantage for Bar Convent taking place in Berlin in the long term.
Will there also be digital elements?
The focus of the event is clearly on the on-site programme. However, for all those who cannot be there live, we will extend the event digitally on our website and our social media channels, and offer high-quality content here. The Main Stage programme will also be broadcast live during the event.
Where do you see the future for the event, digitally or on-site in Berlin?
Digital, of course, offers new possibilities. Good content, in particular, works very well in this space, which is why we are expanding this branch and taking the content to where the community is already moving: to our website and our social media channels. However, the industry thrives on personal exchange and networking. This is where digital reaches its limits. It is therefore all the more important to bring the community together live again. So we are combining the best of digital with the best of the real world, and believe we can offer the bar and beverage industry the perfect all-round package.
Unfortunately the pandemic is still ongoing. What Covid-19 hygiene and safety concepts are in place for the event?
We follow the current regulations and are in constant contact with the authorities, as well as with our partner, Messe Berlin. As things stand at the moment, around 5,000 people are permitted to be present in the entire area at any one time. Of course, we keep an eye on developments and can react flexibly should anything change.
In our planning, we are primarily focusing on a clearly arranged stand construction and a slightly reduced number of visitors. The 200-or-so exhibitors who have been announced will also adjust their exhibition area accordingly. And on the entire grounds – as at all other events currently taking place – the 3G rule applies. So only those who have recovered, been vaccinated or tested will be admitted.
Finally, do you have any specific expectations for this year's event?
We are happy that there will finally be a reunion under one roof and that we can bring the industry together live. Our main goal this year is to work out future topics together with the exhibitors and visitors and to find new inspiration for the time after the crisis. Our goal will be achieved if we make industry participants happy and help them to better master current challenges.
Bar Convent Berlin will run from 11-13 October. Opening times will be 11am to 7pm on the Monday and Tuesday, and 11am to 6pm on the Wednesday.
Tickets are available to purchase online at www.barconvent.com/tickets, priced at €40 (US$48) per day.