Pernod Ricard GTR debuts green design tool
By Nicola Carruthers
Pernod Ricard Global Travel Retail (GTR) has created an 'industry-first' sustainability tool for the design of its retail fixtures.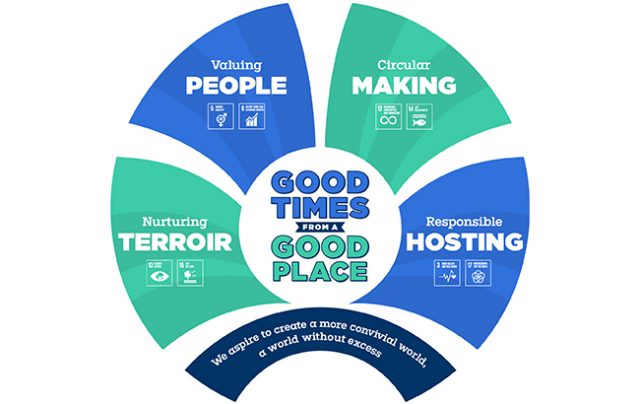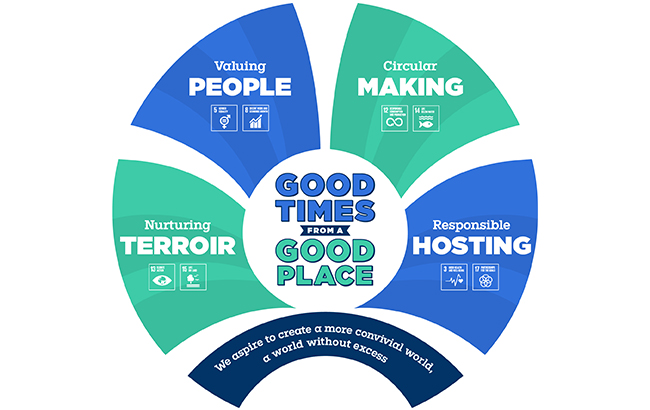 The Life Cycle Analysis (LCA) tool for retail merchandising is part of the French firm's commitment to sustainability.
The new tool assesses the potential environmental impact of Pernod Ricard's short- and long-term retail activations.
The LCA tool enables Pernod Ricard to focus on 'Circular Making', one of the four pillars that make up the group's 'Good Times from a Good Place Sustainability and Responsibility' strategy.
The Circular Making pillar aims to reduce the company's carbon footprint and cut waste.
The tool enables the firm to evaluate the environmental effects of design options such as wall bays, gondolas and boutiques, as well as material selection, power consumption and logistics arrangements.
Pernod Ricard said the move to eco-friendly design as a standard practice is 'ground breaking' for the wine and spirits industry.
The company started using the tool for its retail projects in July 2021.
Mohit Lal, CEO at Pernod Ricard GTR, said: "Our Life Cycle Analysis tool for retail fixtures is critical in driving our ambitions for sustainability forward.
"As of now, all our retail projects will be conceived with the tool, which means they will all comply with our carbon reduction objectives.
"Every company involved in travel retail has a role to play in our industry's sustainable transformation and our eco-design LCA tool is one example of how Pernod Ricard is leading the way."
Pernod Ricard's GTR sales returned to growth in all regions during the first quarter of fiscal 2021, rising overall by 55% on a very favourable basis of comparison.