Pernod Ricard reports strong first quarter
By Melita Kiely
Absolut owner Pernod Ricard enjoyed 20% organic growth during the first quarter of fiscal 2022, with 'robust' demand in all regions.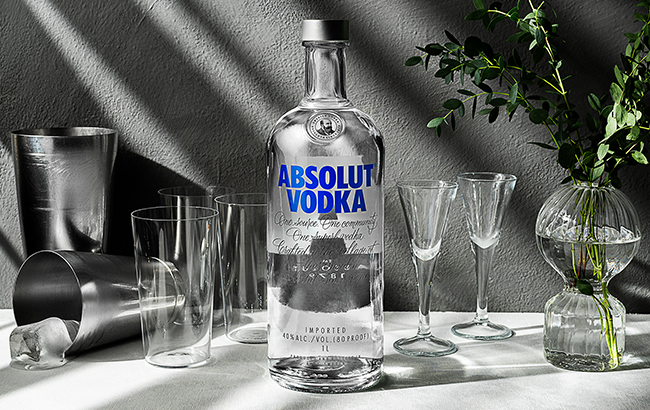 The French drinks group said it witnessed a 'very dynamic start' in all regions during the three months to 30 September 2021, as sales hit €2.718 billion (US$3.164bn). This was partly due to 'robust demand' and strong shipments ahead of the Christmas season.
Off-trade sales remained 'resilient', with a number of markets supported by the on-trade reopening.
Alexandre Ricard, chairman and chief executive officer, said: "We have had a very dynamic start to the year, as expected, with strong demand in most markets. The off-trade remains resilient and I am particularly pleased to note the continued recovery of the on-trade.
"We expect good sales growth to continue through FY22, albeit moderating versus Q1. We will continue to implement our strategy, notably accelerating our digital transformation and reinventing to seize present and future growth opportunities."
Pernod Ricard's 'strategic international brands' delivered 24% growth during the first quarter, driven by Martell, Jameson, Ballantine's, Chivas Regal and Absolut.
'Strategic local brands' also performed well, rising by 15% thanks to double-digit growth of Seagram's Indian whiskies.
Across the company's 'specialty brands', sales soared by 21% due to Malfy, Avion, Del Maguey, Aberlour, Monkey 47, American whiskeys and Lillet.
Regional performance
Across different regions, the US delivered a 'strong' Q1 with sales up by 9%. This was attributed to Jameson rebounding in the on-trade, and 'continued dynamism' across brands such as The Glenlivet, Malibu, Kahlúa, Martell and Tequilas.
China experienced double-digit growth of 22% thanks to a 'good Mid-Autumn Festival' and positive pricing due to full-year 2021 Martell price increases. Strong Martell growth in the off-trade offset 'softer' trends in the on-trade caused by recent local lockdowns.
India had a 'very strong rebound' during Q1, with sales up by 27%. This was spearheaded by faster growth of strategic international brands and Royal Stag.
Meanwhile, global travel retail returned to growth in all regions, rising overall by 55% on a very favourable basis of comparison. Pernod Ricard said international travel was 'recovering very gradually'.
Europe saw sales grow by 22%, with 'strong growth in France'; the Americas (including the US) was up by 13% with an 'outstanding start' for Brazil; and Asia and the rest of the world (including China and India) rose by 23%.
Last month, Pernod Ricard agreed to buy The Whisky Exchange to enhance its e-commerce growth and premium offerings.