Lost Explorer Mezcal supports Mexican community
By Alice Brooker
Mezcal brand Lost Explorer has unveiled three projects to support the Oaxacan community in partnership with charity Voice For Nature Foundation.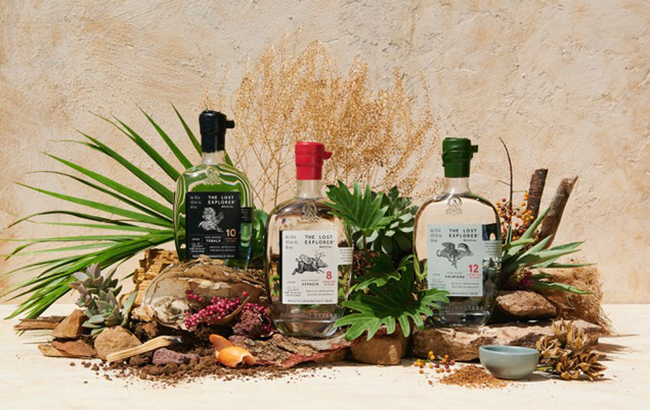 Lost Explorer Mezcal entered a long-term partnership with global charity Voice For Nature Foundation earlier this year. The collaboration seeks to support non-profits and environmental projects backing communities in Oaxaca, Mexico.
Oaxaca is said to be the most impoverished state in Mexico, and Lost Explorer has deepened its devotion to the region by establishing three new projects that commit to the United Nations (UN) Sustainable Development Goals (SDGs).
"We're delighted to partner with these incredible organisations within Oaxaca and to support their efforts to achieve their 2021 goals, which will directly impact the community that The Lost Explorer Mezcal works within," said Tanya Clarke, CEO of The Lost Explorer Mezcal.
Each project dedicates itself to an individual SDG, and Lost Explorer Mezcal intends to contribute towards a more socially conscious mezcal industry.
"These projects mark the beginning of our journey to play our part in supporting a more equitable and sustainable future within Oaxaca," Clarke added.
For one project, Lost Explorer partnered with non-governmental organisation (NGO) Isla Urbana to support the SDG on climate action.
The NGO is dedicated to water sustainability in Mexico through rainwater harvesting, and Lost Explorer Mezcal will provide four rainwater harvesting systems to contribute to Isla Urbana's goal of funding 12 systems in Oaxaca by the end of the year.
"We are excited to partner with The Lost Explorer Mezcal and to come together in providing access to sustainable and safe water to communities in Oaxaca," said Sol Garcia, director of Isla Urbana US.
"Water scarcity is one of the major impediments to human and environmental wellbeing, and when communities have access to a constant high-quality supply of water, families can focus on thriving."
Lost Explorer's second project involves non-profit organisation Sikanda, with the goal of tackling SDG gender equality.
Sikanda promotes sustainable development in marginalised communities. Lost Explorer will help develop its Women in Entrepreneurship programme, providing seed funding for supplies and equipment to support women growing their businesses.
Finally, Lost Explorer has teamed up with Master Noel Martinez's Artisan Residency Centre to support SDG decent work and economic growth.
Oaxaca sees young people leave the city in search of work, due do lacking prospects in the area, the brand said. Noel Martinez is a community leader dedicated to mentoring younger people, and has established the artisan residency centre to achieve this. The centre houses marginalised young families, and Lost Explorer is contributing to the cause by supplying tool kits.
Recently, The Spirits Business spoke to Lost Explorer's CEO to find out more about the burgeoning brand.
In June, the mezcal brand partnered with Infuse Spirits Group to grow its US presence.