Top 10 award-winning Tequilas and mezcals
By Nicola Carruthers
Consumer interest in agave spirits is surging thanks to the power of celebrity and a boom in at-home cocktails. We present the Tequilas and mezcals that scored top medals in our latest blind tasting.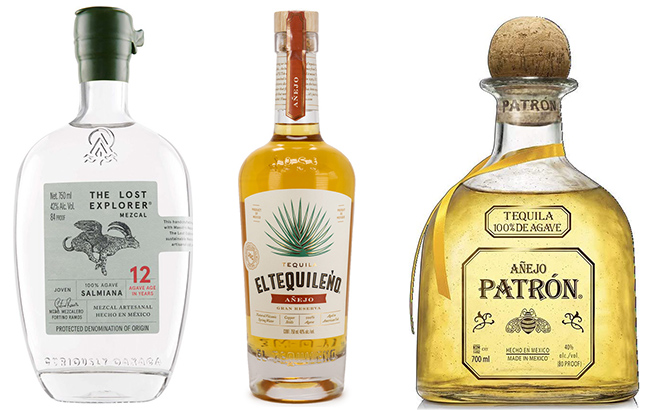 The Spirits Business held its annual Tequila & Mezcal Masters last month, which was hosted in a virtual format for the first time due to the Covid-19 pandemic.
The competition was judged over Zoom by Melita Kiely, editor of The Spirits Business, and Eduardo Gomez, founder of Tequila Fest and director of mexgrocer.uk. Each entry maintained its anonymity thanks to Wine Sorted, which decanted and shipped each bottling.
Multiple categories were judged in the competition, including ultra‐premium añejos, super-premium reposados and joven mezcals.
We present 10 Tequila and mezcal bottlings that secured Master and Gold medals during the blind tasting, along with tasting notes and prices.
Click through the following pages to view the top 10 award-winning Tequilas and mezcals of 2021.
Patrón Reposado Tequila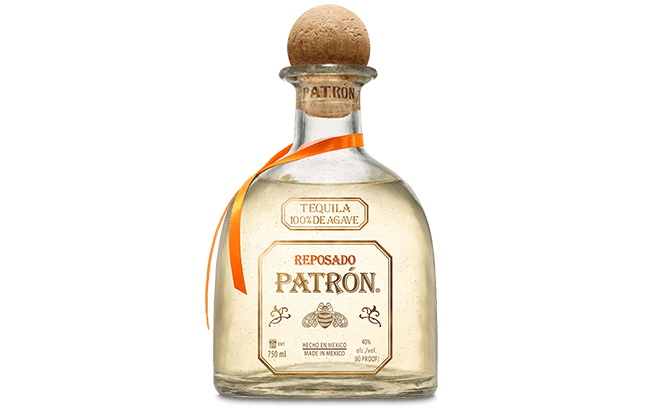 Price: £45 (US$61)
A flight of 100% Agave – Super-Premium Reposado Tequilas saw a Master go to Patrón Reposado Tequila, which impressed with its "green and clean" aromas, "nice texture" and "slightly sweet palate that brings cooked agave, a hint of pepper and a long finish".
"This was well balanced with good agave notes, good mineral flavours; the barrel influence was there but not too much," added one judge. "It gave the Tequila just the right balance."
The Bacardi-owned Tequila (40% ABV) was aged for more than two months in oak barrels.
The Lost Explorer Mezcal Salmiana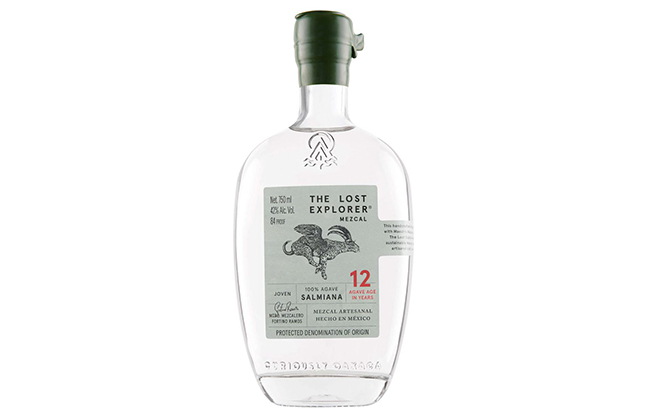 Price: £140 (US$190)
The Lost Explorer Mezcal Salmiana scored one of the top accolades in a large flight of 100% Agave Mezcal – Joven.
"This has a very beautiful Tooty Frooty nose," said one member of the panel. "This would be perfect for someone who doesn't know mezcal; it's a very entry-friendly mezcal but still a fantastic product. It does everything I would expect at this level; it's got a sweetness, but it keeps a good mouthfeel and is full of flavour."
The judges also agreed that the ultimate title of Tequila & Mezcal Taste Master 2021 should be given to The Lost Explorer Mezcal Salmiana. "This mezcal was very different, very unique," said one judge. "The quality was excellent and it's just so easy to drink."
Tequila Olmeca Reposado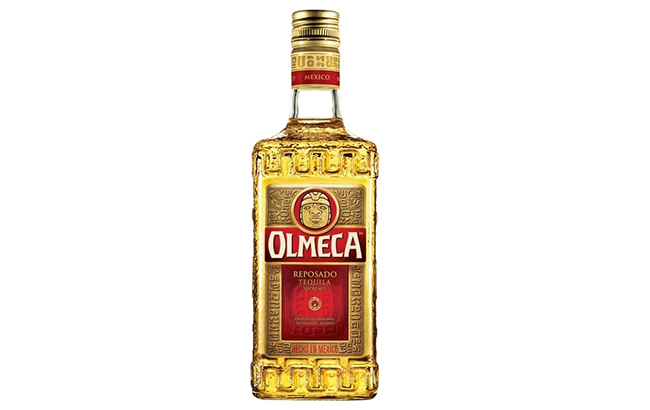 Price: £21 (US$28)
In the Mixto Tequila – Reposado flight, judges presented a Gold medal to Tequila Olmeca Reposado, with its "caramel and woody aromas" and "great mouthfeel", which led to an overall "nicely rounded Tequila".
Produced by Pernod Ricard, the expression was aged in ex-Bourbon casks for at least five months.
Patrón Añejo Tequila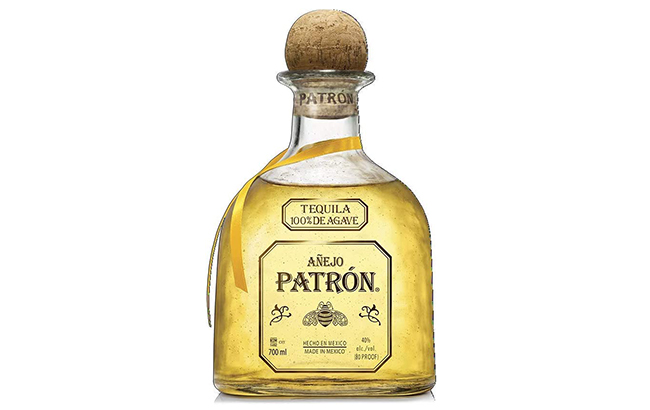 Price: £55 (US$75)
In the 100% Agave Tequila – Super-Premium Añejo Tequilas round, Patrón Añejo Tequila secured a Master medal.
The Tequila had distinct agave flavours, but maturation had "mellowed things nicely", finishing with a "little pepper and slight saltiness on the palate".
The expression is aged in a combination of French oak, Hungarian oak and used American whiskey barrels for more than a year.
Zignum Reposado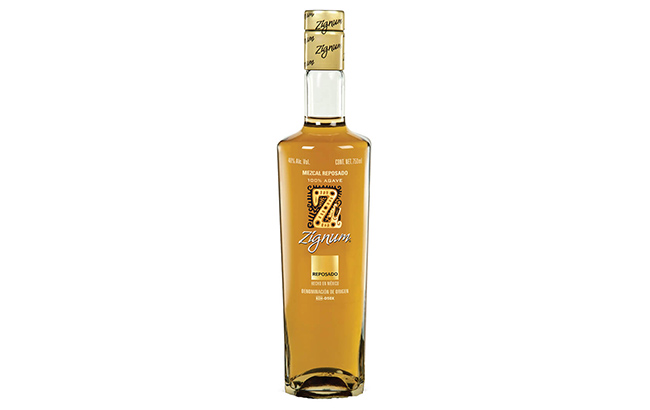 Price: £43 (US$58)
Winning a Gold medal in the the 100% Agave Mezcal – Reposado flight was Zignum Reposado. The expression was praised for its "enticing vanilla sweetness" on the palate.
Zignum Reposado is aged for nine months in new medium toasted American oak barrels.
El Tequileño Añejo Gran Reserva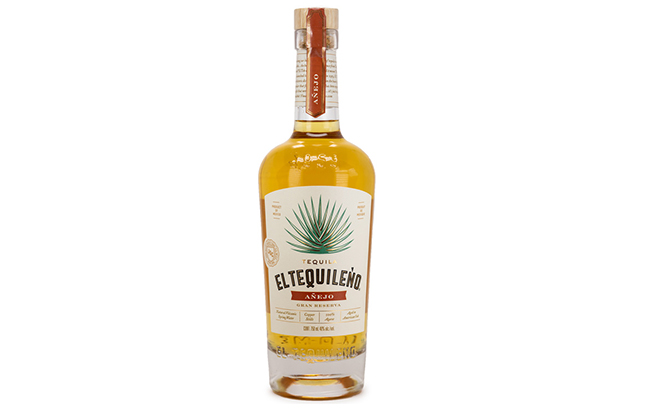 Price: US$82.95
A flight of 100% Agave Tequila – Ultra‐Premium Añejo saw El Tequileño Añejo Gran Reserva storm to success, winning a Master medal.
"It has very good notes of oak, cinnamon and caramel from the barrels," said one judge. "For me, when I move to añejos, those producers and brands have to properly balance the oak elements with the agave. Here, this was done exceptionally well."
The Tequila is made with water from the Volcán de Tequila volcano and distilled in copper pot stills. It was aged in American and French oak casks.
Sierra Milenario Tequila Fumado
Price: £55 (US$75)
Borco International grabbed a Gold medal for Sierra Milenario Tequila Fumado in the 100% Agave Tequila – Ultra-Premium Blanco flight.
The Tequila was enjoyed for its "classic agave aromas and citrus". The palate was said to be "well balanced" with "a nice pepperiness and lime zest".
One judge said: "I liked the pepperiness, the freshness; it was a well-made Tequila. With this Tequila in particular you get notes of cooked agave, well balanced with minerality and pepperiness."
Corralejo 1821
Price: US$149.99
The ultra-premium extra añejo 100% agave Tequila flight proved victorious for Fraternity Spirits, which received a Master medal for Corralejo 1821.
"The appearance is perfect; it has a very nice balance between wood aromas, flavours and agave notes," enthused one judge. "It's sweet, but not too sweet, not too woody. I think it is definitely worth the money you'd pay for it. I think if you get this quality it's very good; complex enough for an extra añejo."
Yola 1971 Mezcal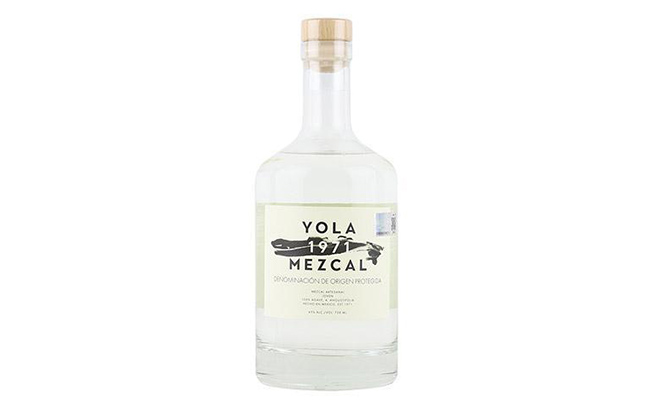 Price: US$59.99
One of four Gold medallists in the 100% Agave Mezcal – Joven was Yola Mezcal 1971, with its "fruity pear drops" nose and "ripe agave". The expression was described as being accessible for those new to the mezcal category.
The 45% ABV mezcal is made with organic espadin and madrecuixe blend agave, aged for between seven and 10 years. It is double distilled in a copper pot still.
Tequila Gran Diamante – Añejo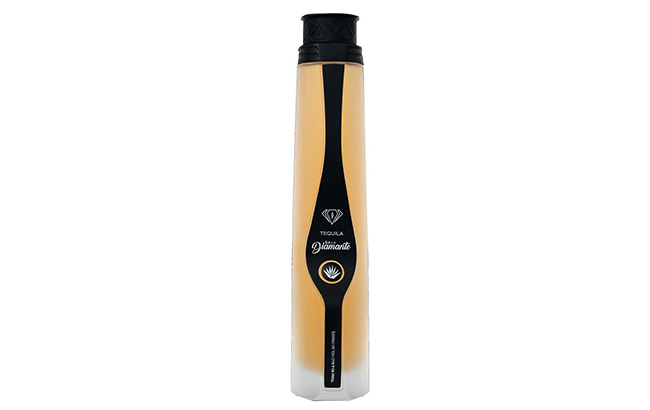 Price: US$89.99
Gold medal-winning Tequila Gran Diamante – Añejo was described as being "beautifully rounded, complex and balanced".
The expression is made 100% Blue Weber agave from the highlands of Jalisco, and aged for 18 months in French oak barrels. The Tequila Gran Diamante range also includes Plata and Reposado expressions.