The Lost Explorer Mezcal finds its place in the world
By Melita Kiely
The Lost Explorer Mezcal is quickly establishing itself as a leader of the agave-based spirits world. We spoke to CEO Tanya Clarke to find out more about the burgeoning brand.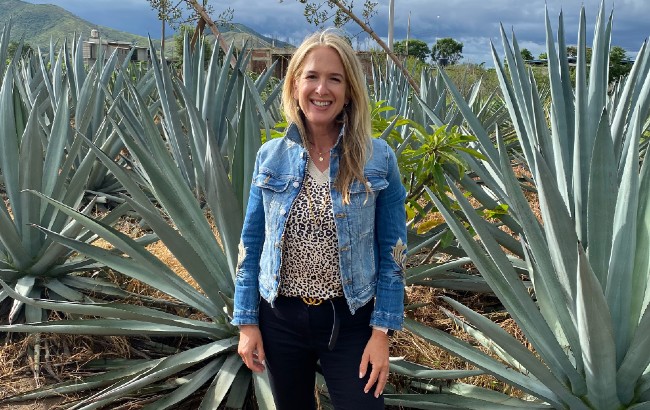 Tanya Clarke has been with The Lost Explorer Mezcal brand since its early days. Established in March 2020, Clarke helped to launch the brand as CEO. In a category that is becoming increasingly popular with consumers and trade professionals like, it has been an eventful year for Clarke and her team.
"The depth and variety of flavour within mezcal undoubtedly adds to its growing popularity," Clarke says. "So many agave varietals and terroirs bring so many different flavours for drinkers to explore and for bartenders to experiment with, and share their knowledge and expertise, whether that's through a mezcal flight tasting or creating classic cocktails with a twist. The smokiness and layers of flavour within mezcal really cut through to create unique and memorable taste experiences."
The "allure" of Mexico is also giving the category a boost, Clarke adds, and helping to invigorate mezcal's growth and popularity. "Its culture, the arts, food, people and of course its mezcal are so alluring to the rest of the world. There's a reason why readers recently surveyed by Travel and Leisure Magazine have named Oaxaca as the 'world's best city' – and nothing delivers an authentic taste of Mexico like mezcal."
The Lost Explorer Mezcal was co-founded by David de Rothschild and Thor Björgólfsson, in partnership with maestro mezcalero Don Fortino Ramos and his family. It is crafted by hand from 100% agave, cultivated in the sun-soaked Valles Centrales, in Oaxaca, Mexico, and currently offers a trio of expressions: Espadín, Tobalá and Salmiana.
Clarke says there are a multitude of reasons that differentiate The Lost Explorer Mezcal from other brands on the market.
"Firstly, there is the brand's purpose, which is to celebrate the earth and live curiously," Clarke says. "Our commitment to the earth is expressed in our reverence for nature and the sustainability of our production. We are deeply committed to the sustainable production of high-quality, handcrafted mezcal in a manner that not only benefits the local mezcal-producing community in Oaxaca and empowers sustainable Mexican enterprise, but that also protects the land's biodiversity."
Sustainable endeavours
The Lost Explorer Mezcal's aspirations include becoming the most sustainable mezcal brand in the world. Some of its most notable sustainable endeavours include: replanting at least three agaves for every agave distilled; rainwater capture; making fertiliser, bricks and copitas from agave waste; and installing solar panels to generate power. Furthermore, The Lost Explorer Mezcal hopes to play a leading role in experimentation and support of environmental improvements in the production of sustainable artisanal mezcal.
"We hold ourselves to the highest sustainability standards and are constantly striving to raise the bar for ourselves and hopefully for the industry at large too," Clarke adds.
She continues: "Then there is the brand's deep connection to the local Oaxacan community. The Lost Explorer Mezcal is produced in partnership with our expert maestro mezcalero Don Fortino Ramos and his family, who are also shareholders in the business.
"A love for the craft of artisanal mezcal making runs in the family; his daughter, Xitlali, works closely by her father's side in her pursuit to become the family's second generation maestra mezcalera. At our Palenque (distillery), we only employ people from within the local community, ensuring all our employees are supported with additional benefits such as health insurance, educational initiatives, including English lessons, and providing meals that are freshly prepared daily by Fortino's wife, Lala, who is an expert in Oaxacan cuisine."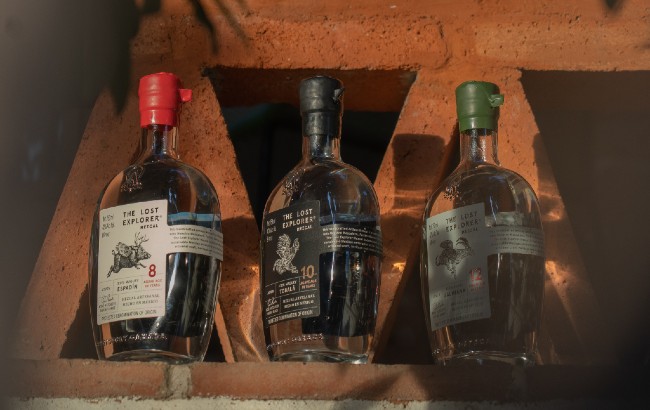 Espadín is The Lost Explorer Mezcal's core expression, while Tobalá and Salmiana are the accompanying, rarer wild varietals.
"We are both humbled and honoured to be the most awarded mezcal to date in 2021, with a range of industry awards, including Double Gold at both the San Francisco Spirits Competition and the International Spirits Challenge – and not least the accolade of 'Taste Master' for our Salmiana varietal at The Spirits Business' own Tequila & Mezcal Masters," enthuses Clarke.
"We have set out with an ambition to create an internationally recognised mezcal brand that invites consumers in, in a way that educates, is aspirational but still keeps the mystique alive. Our hope is that The Lost Explorer Mezcal brand will inspire people to live curiously, to explore and appreciate their environment and foster social good, while also exploring the diversity and wonder of the agave plant and the mezcal category at large."
Ultimately, Clarke's ambition for The Lost Explorer Mezcal is to "become the leading luxury, sustainable mezcal brand on an international scale", she explains.
"We appeal to those who choose to live curiously and we want to inspire people with that mindset to explore the wonder and diversity of mezcal, and to celebrate the earth with us," Clarke adds. "As one of the most fragmented spirits categories in the world, and also one of the fastest-growing, we believe mezcal deserves its place within luxury spirits, as it has so much to offer. And I believe that The Lost Explorer Mezcal is well poised to play a category leadership role, driven by our core brand purpose and the multi-award-winning quality of our liquid, underpinned by the strength of our team and the distribution partners we are working with across the globe."
Continue scrolling to find out more about The Lost Explorer Mezcal and Clarke's bold ambitions for the brand.
---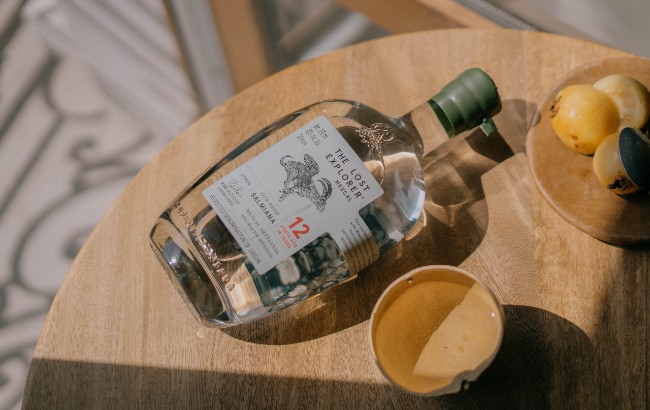 Where is your strongest market, and why?
The USA, and specifically California, is the biggest market for us and for all-agave based spirits. It's well known that if California were a country, then its economy would be the sixth biggest in the world. So, the economic scale has always been there, but there are a few other key factors that make California about double the size of the next biggest agave spirits state in the USA. Consumers have a deep rooted cultural and geographical affinity to Mexican culture, and mezcal sits firmly within authentic Mexican culture.
Furthermore, the recent explosion of Tequila has opened the door for consumers to explore more complex and artisanal agave spirits, such as mezcal. The Lost Explorer was actually founded by David de Rothschild in 2015, as a lifestyle brand with a mission to develop products that empower people to explore and appreciate the environment without destroying it and to promote curious living. It consisted of a range of wellness products, clothing and a limited small batch mezcal, based out of Southern California. So, we already had a history in California when we launched The Lost Explorer Mezcal brand internationally in late 2020.
Then, when you factor in the incredible on and off-trade outlets in California, that offer everything from in-store tastings to stunning paired mezcal flights in rooftop and outdoor settings, you can begin to see why California is our strongest market
Where do you see potential for the brand? Do you have any expansion plans this year, or next year?
We are actively expanding in the US outside of California, and are launching into Florida, Illinois, New York and Texas by the end of September, with Colorado and Kentucky to follow later this year.
As well as the key market of the USA, Mexico is an extremely important market for us – after all it is the birthplace of our mezcals. We are currently available in eight states, with a particular focus on Mexico City and the hotspots around Tulum and Los Cabos. We also launched in the UK in late 2020 and are available in most of the key cities, including London, Manchester and Edinburgh.
In terms of expansion, we have product en route to Iceland, Ireland and Australia, which we are very excited about. In particular, Australia is a fantastic, fast-growing agave spirits market and, ahead of launch, we have already had many bartenders and accounts reach out to us via social media.
Greece is another agave spirits stronghold and we have begun the registration process there, with a view to being available in Athens, Mykonos and other key resorts. Looking forward to next year, we will continue our expansion in the USA, South America, mainland Europe and perhaps with an eye on Asia Pacific, beyond Australia.
Do you think there is enough education and understanding of what mezcal is?
Slowly but surely, there is a lot more education on agave spirits emerging. In 2020, online retailer Drizly's sales of mezcal in the USA surged 600%, whilst sales in the off-premise channels grew 86%, according to Nielsen. We see consumers seeking out information about the category, especially online. So I would say that while there is some education out there, mezcal is still a relatively young and new category for many, and so consumers' understanding is still quite low.
We recently posted some content on 'Mezcal versus Tequila' on our social media channels, which has been one of our best-performing pieces of content to date; the engagement from consumers further demonstrates the growing intrigue in the category. At The Lost Explorer Mezcal we are also very fortunate to have two industry leading brand ambassadors to help drive education of our brand and the wider mezcal category. Our global brand ambassador, Joseph Mortera, is a passionate agave spirits enthusiast, based in Mexico City, while our European brand ambassador, Deano Moncrieffe, is a renowned agave spirits expert in the UK and beyond.
The category is actually very fragmented, with lots of small batch and artisanal producers, creating lots of different mezcals from different agave species. This does not make it easy to navigate, especially for consumers just entering the category. That's one of the reasons we include an age statement on each of our labels. This age statement refers to the average number of years each different agave species has to grow in the earth before reaching maturity and being harvested. This is just one of the many educational initiatives we are undertaking as a brand to hopefully help consumers navigate this incredible, diverse category.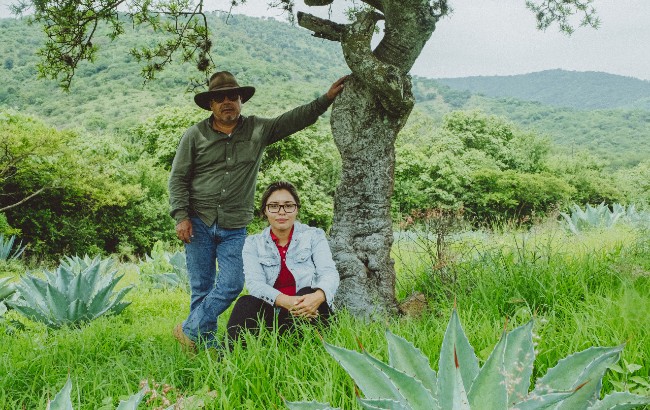 The past year has presented global challenges. How has The Lost Explorer Mezcal adapted its strategy to overcome these challenges?
The last 18 months have indeed been an extremely challenging time for many businesses and individuals, not least within the hospitality industry. As a start-up business, we have only operated during COVID, as our company was formed on March 18th 2020.
Flexibility, adaptability and resilience have been key – we operate with a long-term ambition but with a short-term plan, one that we are constantly evolving and reiterating. And that's very much been the culture of our team from the outset. Despite being located in our various makeshift offices dotted across the world – from Mexico City, Oaxaca, LA, San Francisco and Chicago to Dublin, London and Amsterdam – we are striving to bring to life the dream of inviting people to celebrate the earth and live curiously with The Lost Explorer Mezcal.
What can we expect to see from the brand in the coming year, will there be new product launches or marketing campaigns?
We launched our first brand marketing campaign in April of this year – aptly called 'Celebrate the Earth' to mark Earth Day and to help drive awareness and education around some of our in-house sustainability initiatives and ambitious biodiversity practices, including agave waste being processed into fertilizer, the installation of solar panels to power our distillery and the replanting of at least three agave plants for every one harvested. This is a brand campaign that we will continue to build on over the coming years.
In support of that, we also announced a long-term partnership with the charity Voice For Nature Foundation to help advance a more sustainable and socially conscious mezcal industry, with a focus on creating both immediate and longer-term impact. This initiative is well under way, with further announcements to be made later this year.
Over the coming months we will also be announcing the launch of a very rare and limited edition varietal, which will be made available exclusively in the US. But for now, clearly we are still in the early phase of building out our distribution network in key venues and markets around the world, so that is, and will continue to be, a big part of our focus over the coming year.