Heaven Hill strike ends after six weeks
By Nicola Carruthers
Hundreds of Heaven Hill workers have voted to stop strike action after reaching an agreement with the Kentucky distillery for a new five-year contract.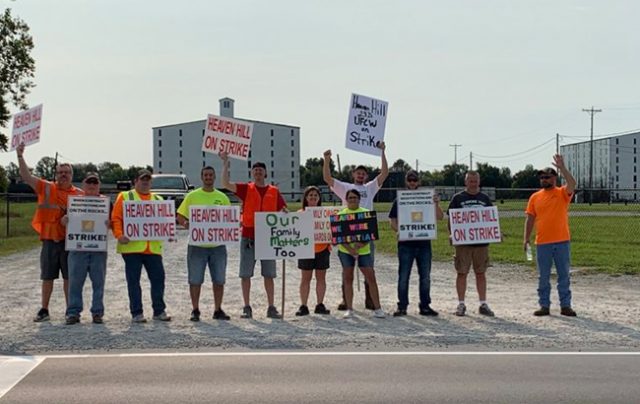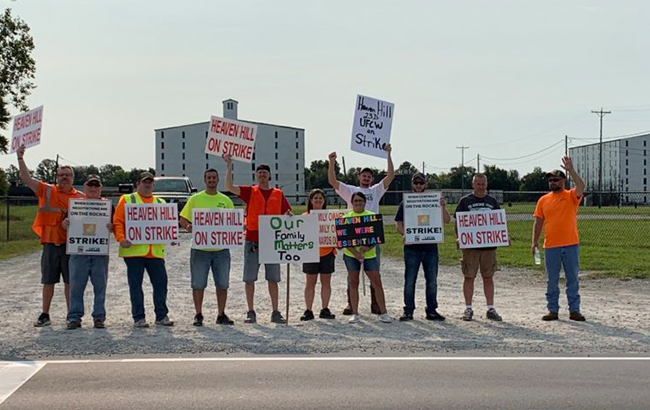 More than 400 employees at the Bardstown-based distillery went on strike on 11 September 2021 over a proposed five-year contract that increases the price of healthcare.
The 420 workers, members of the United Food and Commercial Workers (UFCW) Local 23D union, said they have been in discussions with Heaven Hill for six months over the new deal.
The proposed contract removed a cap on health insurance premium increases, resulting in a drop in take-home pay, a cut to overtime and 'drastic' changes to work schedules.
The dispute escalated last week when the union filed unfair labour practices charges against Heaven Hill with US government agency the National Labor Relations Board.
The union had also launched a grassroots campaign that resulted in at least 1,703 supporters sending 5,593 emails to distillery executives.
In a new update on Saturday (23 October), the UFCW said it had agreed a new contract with the distillery, which preserved affordable healthcare by increasing employer contribution by 4.25% and increased pay to up to US$3.09 per hour for the duration of the deal.
Furthermore, the contract protected overtime pay and maintained fair work schedules, along with offering additional holidays and strengthening retirement security.
UFCW Local 23D president Matt Aubrey said: "This new Heaven Hill contract is a strong reminder of what is possible when Kentucky workers stand together to protect the good jobs that keep our economy growing and our communities and families strong.
"With the strong support of the Bardstown community, including many local businesses and community leaders, these hardworking men and women at Heaven Hill courageously stood up to fight for what all Kentucky families want – good jobs, affordable health care, and to be treated right by the company they made a success.
"Together, these hardworking Kentuckians preserved the affordable healthcare, overtime pay, and fair scheduling that enables them to balance work with supporting their families."
Heaven Hill said in a statement that it was 'grateful' to see the new contract ratified by the UFCW.
The statement continued: "We look forward to welcoming our team members as we transition back to normal operations. The agreement continues Heaven Hill's long-standing commitment to its team members with industry-leading health care, wage growth and increased schedule flexibility."