A drink with… Natasha Curtin, Bombay Sapphire
Creativity is at the core of Bombay Sapphire's ethos. We talk to Natasha Curtin, the gin brand's global vice-president, about its commitment to the arts – and to the on-trade.
*This feature was originally published in the June 2021 issue of The Spirits Business magazine.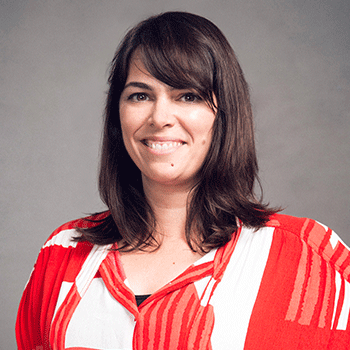 How long have you been part of the Bombay Sapphire team?
I've been at Bacardi for over 10 years. My job is to connect with consumers and on-trade partners around Bombay Sapphire.
What inspired Bombay Sapphire to partner with the Design Museum?
At Bombay Sapphire we believe creativity is essential. In the last 18 months, our creative institutions have been restricted. We wanted to team up with the Design Museum and create the first artist-designed supermarket, invite people to come to the museum, have a creative shopping experience, and support the museum, which has had a 92% drop in income during the pandemic.
We showcased 10 up-and-coming artists who designed food and items that were then sold online and at the museum. The funds will go towards helping emerging designers and bringing back talent to the gallery. It was a joyful, creative experience – people were queuing along Kensington High Street in London to get in.
Can you tell us more about Bombay Sapphire's longer-term investment in the arts?
Creativity has been at the heart of Bombay Sapphire for the past 30 years; since the moment the brand was started, with the iconic blue bottle, our home at Laverstoke Mill with its exquisite glass house, through to partnerships and projects like the supermarket pop-up.
Throughout the pandemic we worked with artists and created limited edition gift packs around our Bramble bottle. We're consistent – and it's something we believe in as a brand, that creativity is in all of us.
How important are creativity and innovation to Bombay Sapphire?
Consumers are looking for excitement, depth and discovery, and the gin category is such a creative space for consumers to come into. Bombay Sapphire Sunset was the second release in our Special Editions series. It's a gin that was inspired by when day becomes night, and it's about capturing the warmth and vibrancy of that moment. It's made using our unique vapour distillation process, as we do with every drop of Bombay Sapphire, and it's exquisite in a G&T and Negroni.
How has the pandemic altered drinking habits?
We found consumers have become increasingly creative with how they drink at home, trying to recreate much-loved on-premise drinking experiences. Searches on our website and Instagram have all been around 'how can I have creative cocktail experiences at home?'
We worked with the likes of Deliveroo to deliver cocktails from our Manchester partners, and we've also found beyond drinking, people are still interested in creative pursuits and series, where we work with artists and do cocktail masterclasses.
How can Bombay Sapphire inspire creativity among bartenders?
Like the arts, the drinks industry and on-trade has been severely impacted. Bacardi committed over £4 million [US$5.6m] for the Raise Your Spirits fund, which is about supporting non-profit organisations. As things start to open, we're supporting our on-premises in line with the lockdown regulations. It's an area where we've seen incredible creativity, with at-home services and people trying to keep their presence in consumers' minds.
What can we expect to see from Bombay Sapphire in the coming year?
We'll continue to have our creative connection with the arts and think about how we can inspire and help people to be creative. We'll continue our campaign about how essential creativity is in daily life. As well as Sunset and the extension to our ready-to-drink range, we'll continually look at other liquids and special editions, and the community. Throughout everything this past year, we've been pleased we can still maintain our belief that everyone is creative, and our role is to inspire them.